New Zealand is among few countries which faced the minimal impact of the Coronavirus infection, thanks to the bold steps taken by Prime Minister Jacinda Ardern. In late March, when only about 100 people were tested positive, she put the country on strict lockdown. As a result, so far, the country could avoid a widespread outbreak of the virus. Prime Minister says that the country is on the verge of the complete elimination of the virus.
Meanwhile, a lot is happening in NZ food producers' world. Outstanding NZ Food Producer Awards have been announced at a time when kiwis are experimenting with home cooking. The awards are recognitions to best locally grown and cooked food and drinks.
The winners included Bostock Brothers for their Organic Whole Chicken and Pure NZ Ice Cream which is gluten and peanut-free. Fix & Fogg Everything Butter for coming up with an impressive mix of different seeds with almonds and peanuts. Zaroa's Pohutakawa Smoked & Sous Vide Cooked Angus Beef Brisket, and many others won the prestigious award. The awards are announced each year to celebrate kiwis producing quality food products.
New Zealand butchers are selling online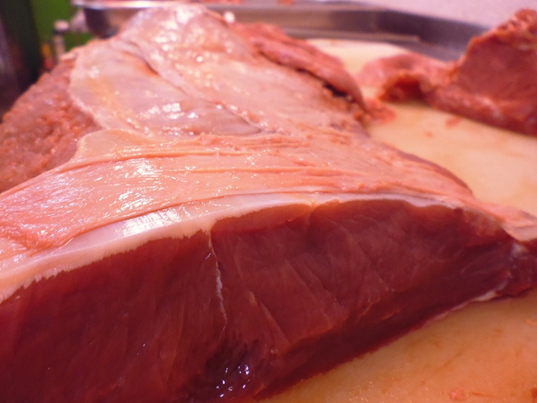 Image source: pixabay
When the government declared level 4 alert, there was a lot of confusion among butchery shops as their services were put in the non-essential list, which did not allow them to open the shops. It is when Prime Minister Jacinda Ardern made it clear that butchers can operate online or through a call service with contactless delivery and payment system, the confusion got cleared.
The government also allowed butchery shops who never had an online presence before the lockdown to begin to sell online. It brought a lot of relief to the sector, and for kiwis, it is now easy to order the meat products online and get the home delivery.
A2 milk sales boost thanks to panic buying
A2 Milk Company Limited (NZX: ATM) sales surged due to COVID-19 related stock loading. The company's previous trading performance and FY20 outlook were released on 27 February 2020. However, in its latest announcement, it has declared that the company revenue growth is strong across all regions. Still, the most in-demand products are infant nutrition products with increased demands in China and Australia.
A2 Milk's profit for 3Q20 that is for three months till 31 March 2020 is more than the expectations. As per the company, consumer behaviour is changed due to the Coronavirus crisis, and people are stocking pantry items via online and resellers. However, due to the situational change in behavioral pattern there is uncertainty about equal future profits.
Despite the vagueness, the company announced the anticipated revenue for FY20 between NZD1,700 million to NZD1,750 million. The expected full-year EBITDA margin range is between 31 per cent to 32 per cent. It is more than the percentage advised in February announcement.
Planned marketing activity for FY2020 will be NZD 200 million, 2H20, for fully expended before year-end. 2H20 EBITDA margin is anticipated to be more than which was expected earlier.
New Zealand-grown walnuts are high in demand
Amid the lockdown period, the demand for NZ homegrown walnuts has surged. The demand is so high that the online sales of Christchurch-based Trickett's Grove, which comprises 50 farmers, has gone up by 500 per cent since the beginning of the lockdown.
It reflects how consumer behaviour is changing in this unprecedented time. Earlier 80 per cent of walnuts sold in the country were imported, and they were without shells affecting their quality and freshness.
General Manager Shane McKenzie, Trickett's Grove said that it is almost like a movement to support NZ food producers at such time.
A similar surge in demand is experienced by Golden Goose Foods, which sells frozen meat, vegan hotdogs, and vegetarian food. Managing director Joanna Williamson confirmed that sales in the supermarket are up by 20 per cent.
As per him, the sales level is similar to just before Christmas, and the expectation is identical from coming weeks.
Zespri witnessing surge in demand from China market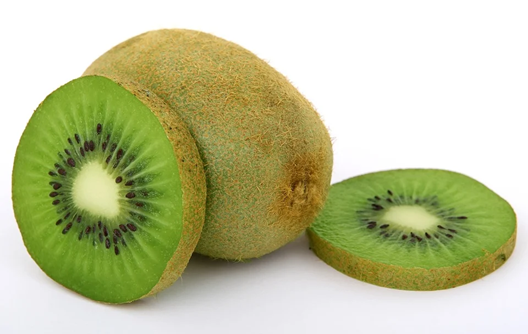 Image source: Pixabay
New Zealand kiwifruit producer Zespri is experiencing more demand from China during the corona outbreak. As per NZ stats, the demand for seafood and meat in China has reduced by almost 40 per cent, whereas demand for fresh fruits like Kiwi is increasing.
The company emphasised about the best hygiene practices and cited that their product comes in the essential services, so they will keep functioning even under strict government guidelines.
As people are opting for online shopping all over the world, China is witnessing similar behaviour. Recently, Zespri signed a contract with China's e-commerce giant JD.com. As per the agreement, JD.com will become the first online retailer for Zespri's kiwi fruit.
Foodbanks demand skyrocketed during the lockdown
Foodbanks around NZ are witnessing a huge demand from people needing help to get food for them. The food parcels are high in demand. During alert 4, the number of food grants by the government has increased to 70,000 in just a week.
As per Auckland City Missioner Chris Farrelly, during lockdown period they are delivering about 1200 food parcels, it is 50 per cent more than the usual. There are four individuals to answer calls from people in need, and almost all the calls are regarding food with few exceptions.
During this pandemic crisis leading to lockdown restrictions, pay cuts, and business closures some families which have never been to the food bank before, are contacting for food, said Farrelly.
Murray Edridge, Wellington City Mission confirmed a 400 per cent rise in demand for food parcels. There are families with vulnerable family members, or young children, such families either are unable or afraid to go to the supermarket.
Gerry Walker, Salvation Army said they delivered almost 6000 food parcels around NZ in a week.
All these points paint a different world altogether; people throughout the country have different needs during the lockdown. Furthermore, due to the uncertain time consumer behaviour is changing, and there is more demand for healthy food.
---
Disclaimer
The website has been prepared for informational purposes only and is not intended to be used as a complete source of information on any particular company. The above article is NOT a solicitation or recommendation to buy, sell or hold the stock of the company (or companies) under discussion. Kalkine does not in any way endorse or recommend individuals, products or services that may be discussed on this site.