Summary

The global shift towards clean energy has increased dependency on various mining societies.
ESG is a comprehensive approach to ensure that companies continue to grow and operate without adversely impacting the environment.
Mining majors are following ESG guideline for hedging good profits in a sustainable manner.
The metals and mining arena is progressively presented with environmental, social and governance (ESG) concerns which include critical issues around discharges, water usage, deforestation, and community relations.
ESG is a comprehensive approach that can help a miner grow effectively without adversely impacting the environment.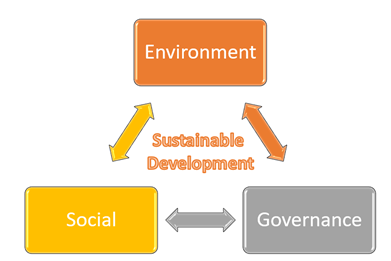 Kalkine Image
Who fuelled improvement in ESG performance?
Investors are increasingly integrating ESG in their investment process which demands increased attention to environmental, social and governance-related matters. Investors are focusing on morals, competitive advantage, and values of an organisation rather than its financial statements. This shift of investors could bring good ESG performers into the limelight and bring competition in building a strong capital base.
Must Read: Which metals & mining stocks made investors strike gold in 2020?
A miner must focus on these areas for sustainable mining: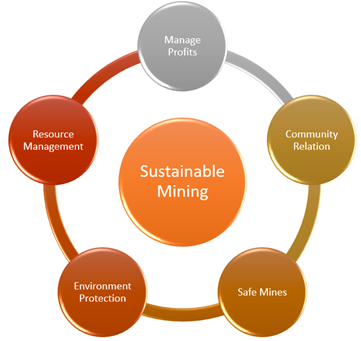 Kalkine Image
Tackling ESG: Mining companies practicing sustainable mining methods follow a systematic approach which includes:
Clear Goal: The organisations need to assess and set their goals first. A miner must identify its strengths and weaknesses relevant to its business. The companies are required to take lessons from their previous mistakes and incorporate those learnings in their new project. The companies evaluate themselves on a performance scale to understand where they stand and how much effort they need to put on to execute and complete the project sustainably.
Kalkine Image
Strategic Planning: After assessing the opportunities and challenges, the company is now better positioned to make strategic plans keeping ESG into consideration.
Prioritising Actions: The companies prioritise their action plans as per the operational management and delivery timelines. The incorporation of ESG requires fund allocation to be planned in such a manner so that its scheduled fund-making deliveries are not halted.
Strong Leadership: The mining companies rely on strong leadership to transmit the ideas from a higher level to the ground workers to bring positive impact.
Reporting: The companies are focusing on maintaining the ESG related reports and data. There is a frequent demand of these datasets from the investors and other stakeholders as evidence for ESG performance progress.
Certification: Additionally, the companies are taking assurance from independent authorities such as the International Council for Mining and Metals (ICMM) or Initiative for Responsible Mining Assurance (IRMA), etc. to demonstrate their ESG related progress. These certifications work as an additional report card to further assess ESG challenges and opportunities.