Source: siam.pukkato, Shutterstock
Summary

With the world getting millions of COVID-19 vaccines daily, experts believe that herd immunity can only be achieved if children start getting vaccinated.
Vaccine developers are conducting pediatric clinical trials to confirm the efficacy of the vaccines in children.
Recently, Pfizer joined the race and started clinical trials in children as young as six months.
Even as vaccines reach millions of people daily worldwide, experts view vaccination in children as a critical step in ensuring that we achieve herd immunity to defeat the pandemic.
The CDC highlighted that getting children vaccinated is vital to reach herd immunity and protecting the world against the virus. Although fewer kids, compared to adults, have been infected by SARS-CoV-2, they can still become sick and spread the coronavirus, CDC emphasised.
Apart from children's health risks, there are concerns about how easily they can spread the virus.
Child Vaccinations for Herd Immunity
Herd immunity occurs when a larger population becomes immune to a virus through vaccination, and the virus has no one to infect.
Director of the National Institute of Allergy and Infectious Diseases, Mr Anthony Fauci, stated that we cannot reach herd immunity until children are vaccinated.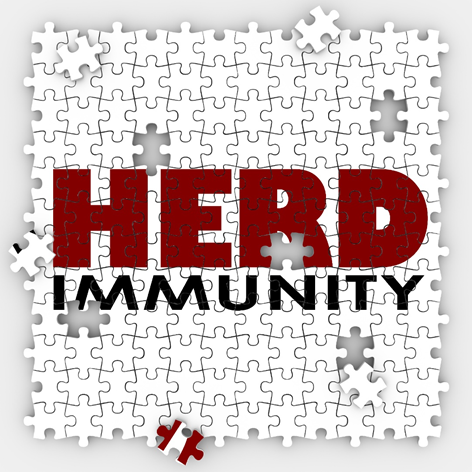 Source: © Iqoncept | Megapixl.com
Mr Fauci added-

Some media reports mention that Dr Fauci has estimated 70-85% of the population would need to be vaccinated or become immune to achieve herd immunity.
Must Read: Could Herd Immunity Help in Preventing COVID-19?
Pediatric clinical trials of COVID-19 vaccine
Vaccine developers have started clinical trials on adolescents as well as younger children to evaluate the safety and efficacy of COVID-19 vaccines for each age.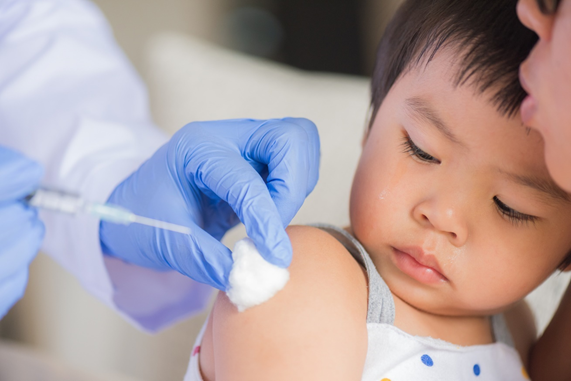 © Spukkato | Megapixl.com
In the US, recently, Pfizer-BioNTech joined Moderna to conduct pediatric clinical trials of their COVID-19 vaccines.
Johnson & Johnson (NYSE:JNJ) is planning to commence its pediatric studies.
Last month in the UK, AstraZeneca started a clinical trial for its COVID-19 vaccine among 6–17-year-old children.
In China, Sinovac announced that the Company had submitted initial data to Chinese medical regulators demonstrating its vaccine is safe in children and adolescents.
Moreover, Pfizer Inc (NYSE:PFE) and Moderna Inc (NYSE:MRNA) anticipate releasing their findings shortly for how the two shots of their vaccines performed in the 12 and older children.
ALSO READ: EU could block vaccine export amid a shortage of AstraZeneca's COVID-19 shots
Pfizer-BioNTech pediatric study will test their vaccine in children as young as six months old. The Company updated that the first young children in the vaccine's pediatric trial have got their initial shots.
Pfizer study aims to examine how the vaccine jabs should be given to young children, who are not considered the most vulnerable to COVID-19 but can be infected and spread the virus.