Source: KomootP, Shutterstock
Summary

The growing demand for manufactured goods is driving a revival in factory activity across the globe.
The US, as well as several countries across Europe and Asia, have recorded a surge in factory activity during February 2021.
The ongoing vaccination drive worldwide is further expected to push demand and factory activity over the near term.
Without a doubt, COVID-19-driven lockdown restrictions initially weighed heavily on the services sector, interrupting factory activity worldwide. However, the recent pick-up in demand and vaccine rollouts have driven extended growth in factories globally in February this year.
The latest data indicates a remarkable improvement in factory output during last month in several countries across Europe and Asia, as well as the USA. The acceleration in factory output has been recorded amid a surge in new orders stimulated by a recovery in household consumption.
On the flip side, the recent COVID-19 outbreaks in the UK and China slowed down the factory output growth in these nations during February, limiting their ability to respond to a modest rise in orders. However, the UK's manufacturing activity crept higher amid coronavirus border disruption and Brexit woes.
Given the scenario, let us quickly browse through the latest factory output data released across different economies:
Australia
The manufacturing sector in Australia expanded at a slower pace in February. The latest survey from Markit Economics suggested a fall in manufacturing PMI score to 56.9 in February from 57.2 in January. While the order book expansion and output growth remained sharp last month, shipping delays and supply constraints drove a record rise in prices.
Canada
The manufacturing activity in Canada grew at a rapid pace in February as vaccine-related news fuelled confidence and bolstered new orders and employment. The IHS Markit Canada Manufacturing PMI (Purchasing Managers' Index) increased to a reading of 54.8 (seasonally adjusted) in February relative to 54.4 in January.
Good Read: How Did Canada's Manufacturing Sector Do In September?
The index crossed the threshold of 50 for the eighth straight month, reflecting expansion in the manufacturing sector. Despite an improvement, COVID-driven restrictions created intense supply chain pressures, with companies reporting transportation delays and material shortages.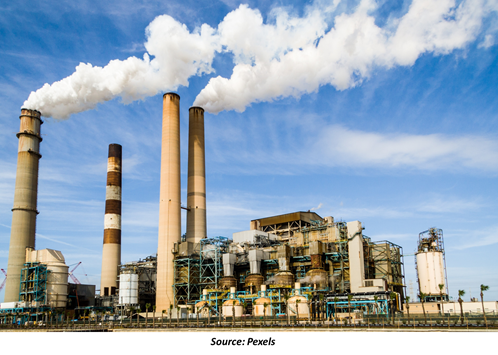 United States
The US manufacturing activity jumped to a three-year high level in February, backed by a rise in new orders amid a drop in coronavirus infections. The Institute for Supply Management (ISM) recently reported that its index of national factory activity recovered to a reading of 60.8 in February from 58.7 in January. The index recorded its highest level of factory activity since February 2018.
The rise in national factory activity occurred despite a semiconductor chip shortage across the globe that has hit production at automobile plants. However, factories continued to see elevated costs for raw materials and other inputs as the coronavirus pandemic lingers on.
United Kingdom
The United Kingdom recorded the slowest output growth since May 2020 in February 2021. Mounting supply chain disruptions from third coronavirus lockdown and Brexit complications weighed heavily on the growth in factory production.
Related Read: Covid-19 Update: The UK Manufacturing Sector
As output growth slowed, the nation's manufacturing activity rose faster than expected, climbing back to its highest levels since the recent lockdown started in February. The IHS Markit/Chartered Institute of Procurement and Supply's PMI increased to 55.1 in February from 54.1 in January. New orders also rose following a slight fall in January amid an improvement in new export business and domestic demand.
China
China's factory activity also increased at its slowest pace in February since post-lockdown revival gathered pace in May 2020. The Caixin Manufacturing PMI fell from 51.5 in January to 50.9 in February as COVID-19 flare-ups added pressure on output. The factory activity was further affected by soft demand from other nations under renewed lockdown restrictions.
Also Read: Chinese Factory Output Growth Outshines many Asian Countries
A slowdown in China's factory activity further reflected the challenges facing the country as it looks forward to sustainable recovery from the pandemic blow.
Japan
Japan recorded the fastest growth in factory activity in more than two years in February amid a spectacular growth in new orders. The au Jibun Bank Japan Manufacturing PMI climbed to a reading of 51.4 (seasonally adjusted) in February from 49.8 reading in January. The reading reflects the fastest increase since December 2018.
The PMI survey was in accordance with the country's output and Q4 GDP data released in January that demonstrated that its manufacturing sector has managed to withstand emergency COVID-19 measures at home on the back of strong international demand for tech components.
India
India observed an expansion in factory activity for the seventh straight month in February in the wake of increased output and robust demand. The IHS Markit India Manufacturing PMI stood at 57.5 in February, above its long-run average of 53.6.
A healthy inflow of orders underpinned an uptick in output and quantity of purchases last month. Furthermore, the increase in new orders was driven by successful marketing campaigns and better demand conditions.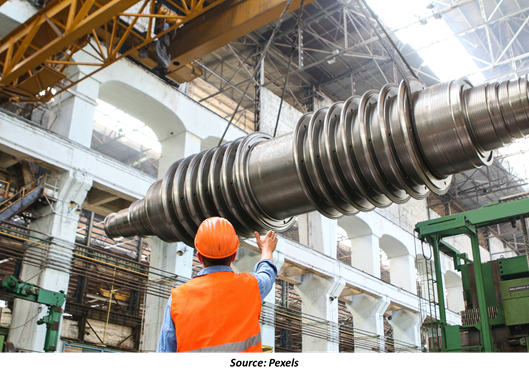 Germany
The manufacturing industry in Germany also saw solid growth in February, backed by a substantial increase in export orders. The nation's final IHS Markit manufacturing PMI hit a reading of 60.7 in February from 57.1 in January, reflecting a strong and accelerated growth in the manufacturing sector. PMI manufacturing was strongest in the last 37 months.
Although the nation noted a rise in new orders, the supply chain pressures also deepened in February, with additional firms reporting delays than ever before in the last 25 years. Besides, upward pressure on inflation has been observed from supply disruptions and the following rise in manufacturing input costs. In addition to Germany, Italy and Spain also saw an uptick in factory activity last month.
All in all, the revival in factory activity in most parts of the world is heralding a promising indication of the recovery in global economic growth. Besides, growing demand and vaccine rollouts are driving optimism for businesses that had struggled with a financial crunch and profit slump during the virus crisis.