Finance Minister Chrystia Freeland on Monday, April 19, unveiled plans for increased public investment at a time when it is direly needed.
Many may be wondering how these investments would translate into a better tomorrow for Canada's businesses and households.
As we discuss these points, we will also be looking at how the Federal Budget 2021 is, more or less, based on the Keynesian approach, which calls for increased fiscal expenditure to initiate economic revival during recessionary phases.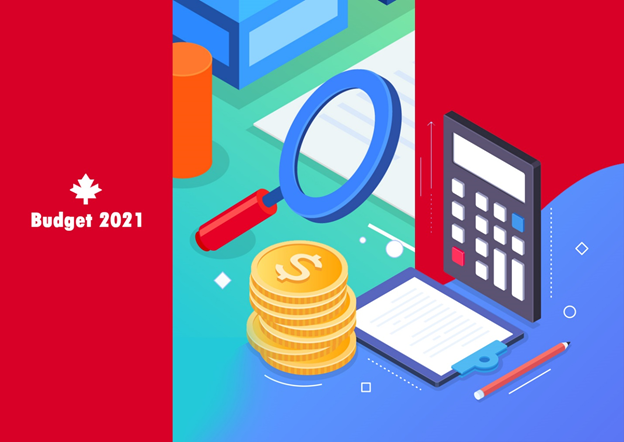 ©Kalkine Group 2021
Hike in Minimum Wage to Boost Consumption

How do you boost consumption in an economy? One way to do that is by putting more money in the hands of consumers. Canada's latest budget seeks to do this. It has hiked the minimum wage mark to C$ 15 per hour for workers employed in industries that fall under federal regulation.
There's more to this. Although the budget announcement is for some 26,000 Canadians that fall under this category, reverberations will be industry-wide. Employers will feel the pressure to pay deserving employees more, given the minimum wage that many of them can draw is now C$ 15 per hour. Amid the pandemic crisis, this can lead to some companies taking a share from the pay of higher rank employees to distribute among workers at the bottom of the pyramid.
Emergency Cash Support Extended to Create Continuous Demand
Monday's budget saw support programs such as Canada Recovery Benefit (CRB) get extended. From the previous cap of 38 weeks as the maximum period for eligibility, CRB can now be availed for up to 50 weeks. Handouts of C$ 1,000, every two weeks, will continue for Canadians who lost their jobs or experienced a dip in income in the wake of COVID-19.
Budget 2021 also gives a new lease of life to the Canada Recovery Caregiving Benefit (CRCB) by four weeks. A weekly handout of C$ 500 will continue for Canadians who cannot engage in economic activity because of childcare amid the pandemic.
The budget has also extended the Canada Emergency Wage Subsidy (CEWS) program. In efforts to prevent layoffs, eligible companies will now be allowed to receive funds via this program till September 25, 2021.
Reports show that over five million jobs could be saved via CEWS. This, in turn, will also continue to create consumption demand.
New Revenue Sources

To support its big spending budget, the Trudeau government will need more revenue. And one way to do that would be increasing taxes.
Budget 2021 has targeted sin and luxury goods to fill the federal coffers. Excise duty on tobacco is set to increase by C$ 4 under the latest budget proposals, effective Tuesday, April 20. Levy on vaping will also be hiked.
Luxury tax, meanwhile, will be levied on the purchase of new cars and aircraft (valued above C$ 100,000) as well as boats costing over C$ 250,000. The levy, however, has been deferred till start of 2022.
Titleholders who are not Canadian citizens or permanent residents will have to pay one per cent tax annually on their vacant residential properties in the country, beginning 2022. The levy is set to add hundreds of millions of dollars to exchequer in a single fiscal year.
Arguably, Federal Budget 2021 is a step forward in the right direction.