Summary

The digital currency, Bitcoin is gaining massive popularity across the globe, with a market capitalisation of more than $1000 billion noted in early 2021.
NZ investors are also fascinated with investing in Bitcoin, with a market capitalisation of nearly NZ$19 billion in the country
Trading in Bitcoin is legal in the Kiwi nation, though it is not considered a legal tender
In this ever-changing dynamic world, various technological inventions have led to the emergence of innovative trends in almost all the spheres of life. Among these, Bitcoin is one of the pioneering technological creations currently making waves in various financial markets across the globe.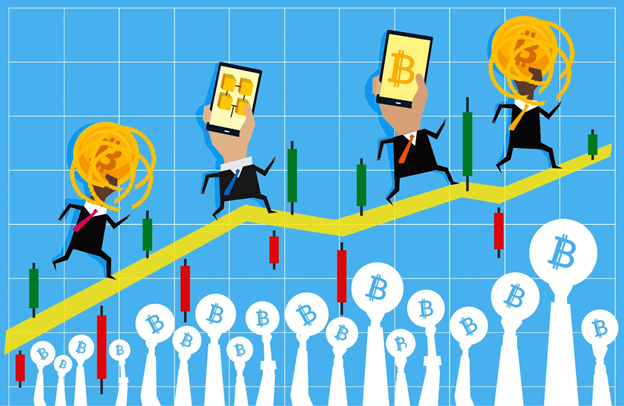 Source: Copyright © 2021 Kalkine Media
An innovative payment method
Bitcoin is a digital currency without being regulated by any Central Bank and uses peer-to-peer technology to operate. Bitcoin are issued and managed collectively by the network through cryptography.
Interesting Read: Bitcoin Mania- Bubble or Boom?
Being an innovative payment network, the use of this currency started in 2009 and is widely used nowadays.
A Must Read: What fuelled Bitcoin's recent push to US$61,000
Some interesting stats related to Bitcoin
Towards late February 2021, the bitcoin market capitalisation constituted about $1070 billion and is expected to grow to $1087.7 million by 2026, which is an enormous figure considering a short span of time since the introduction of these cryptocurrencies.
The daily bitcoin transactions reached nearly 400,000 in early January 2021.
Turkey has recorded the highest rate of cryptocurrency usage of 20%.
Moreover, bitcoin adoption is expected to grow, as the user index for 2021 reveals a massive confidence of 97% in cryptocurrencies.
NZ Bitcoin Market
Currently, about NZ$19 million Bitcoin is in circulation, in the New Zealand market, with the market rate of 1 Bitcoin being equivalent to 51,454.76 NZ Dollars, at the time of writing.
Recommended Reading: How New Zealanders Can Invest In Different Types Of Cryptocurrency
Bitcoin in New Zealand
The NZ investors are also fascinated with the idea of bitcoin investment.
However, unlike regular company stocks, Bitcoin is traded in a cryptocurrency exchange, which offers a platform to the buyers and the sellers to trade in Bitcoin and other cryptocurrencies.
A Quick Read: Cryptocurrency: What Has It In Store For New Zealand's Investors?
Below is the list of some of the top cryptocurrency exchanges to buy Bitcoin in NZ.
Easy Crypto
ZebPay
Binance
Gemini
Coinbase
BitPrime
Plus500
Independent Reserve
It is noted that a Bitcoin wallet, such as Ledger Nano X, is required for trading. These wallets act as a bank account for the cryptocurrency, and the wallet address serves as an account number.
Just like a bank transfer, the sender of the Bitcoin uses the wallet address. Moreover, the blockchain where one can see the balance, receive, or send Bitcoin can be accessed through these Bitcoin wallets.
Other cryptocurrencies being traded in NZ
Apart from Bitcoin, New Zealand has more than 150 cryptocurrencies that are traded. Some of them are Ethereum, Ripple, Litecoin, XRP, Stellar, Bitcoin Cash, Dash, MIOTA and many more.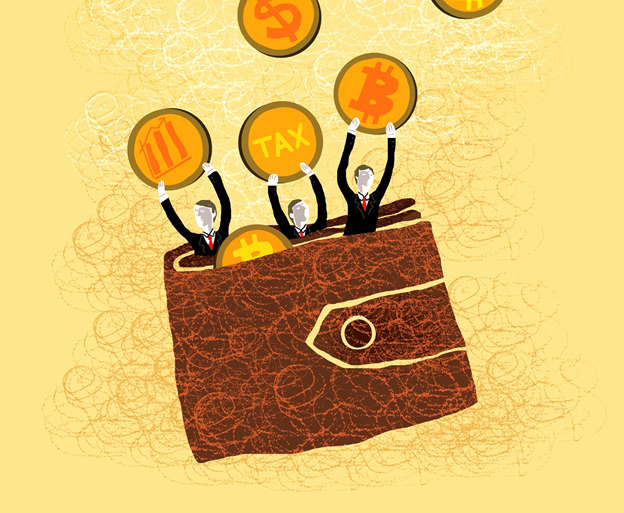 Source: Copyright © 2021 Kalkine Media
Is dealing in Bitcoin legal in New Zealand?
Being one of the most digital currency-friendly nations across the globe, trading and investing in Bitcoin is legal in the Kiwi nation.
However, unlike the New Zealand dollar, Bitcoin is not a legal tender in New Zealand.
In other words, the NZ government does not consider Bitcoin as cash. Instead, it is considered as a property and is taxed similarly.
Don' Miss Reading: Bitcoin As Legal Tender: El Salvador First Nation To Back Cryptocurrency
High levels of alertness required when trading in Bitcoin
Being highly volatile and marked with scanty information, investment in Bitcoin carries significant risks.
Do Read: Decoding Musk's bittersweet relationship with Bitcoin
Prices may drop abruptly. Moreover, these Bitcoin transactions are subject to online hacking, which may completely zap out one's Bitcoin pool with no recourse.
Hence, while dealing in Bitcoin, one should thoroughly study the pros and cons associated with its trading and make informed decisions based on one's risk appetite and then take a plunge into the mammoth sea of Bitcoin.
A Quick Read: Factors to Evaluate Before Including Bitcoin in Portfolio
The road ahead: The future of Bitcoin in Aotearoa
Currently, giving overwhelming performance across the globe, Bitcoin appears to be the future currency of the world as it might eliminate banking fees, and is less prone to inflation, offering an immediate settlement.
The NZ Government is working on this aspect to make its regulations more conclusive around the use of Bitcoin within the nation.