Highlights

Electric vehicles are going to witness an increased demand with new ERP
ERP sets out a target of a 30% increase in zero-emissions vehicles of the light fleet
Hyundai and Kia have announced plans to increase their spending on EVs to NZ$26 billion
Electric vehicles (EVs) run on electricity and are plugged in to recharge.
With Climate change taking centerstage globally, the New Zealand Government is supporting the uptake of electric vehicles alongside other low-emission forms of transport. Electric vehicles not only help in reducing emissions from fossil fuel vehicles but also reduce harmful local pollution\.
Budget 2022 also stressed that the government would support the transition to EVs as an overall drive towards a net-zero emissions economy.
The Government announced a number of measures to increase the uptake of electric and low-emission vehicles.
Earlier, the Emissions Reduction Plan (ERP) was announced which contains targets and actions to achieve a 41% reduction in transport emissions by 2035 from 2019 levels. One target was a 30% increase in zero-emissions vehicles of the light vehicle fleet.
As EV technology matures, competition between manufacturers is increasing and EV efficiency and range are also continuing to improve. The selection of electric vehicle models available in New Zealand grows larger and more exciting every month.
There are EVs available in NZ today to suit a wide range of budgets and lifestyle needs.
Let's see the companies that are selling their EVs in New Zealand.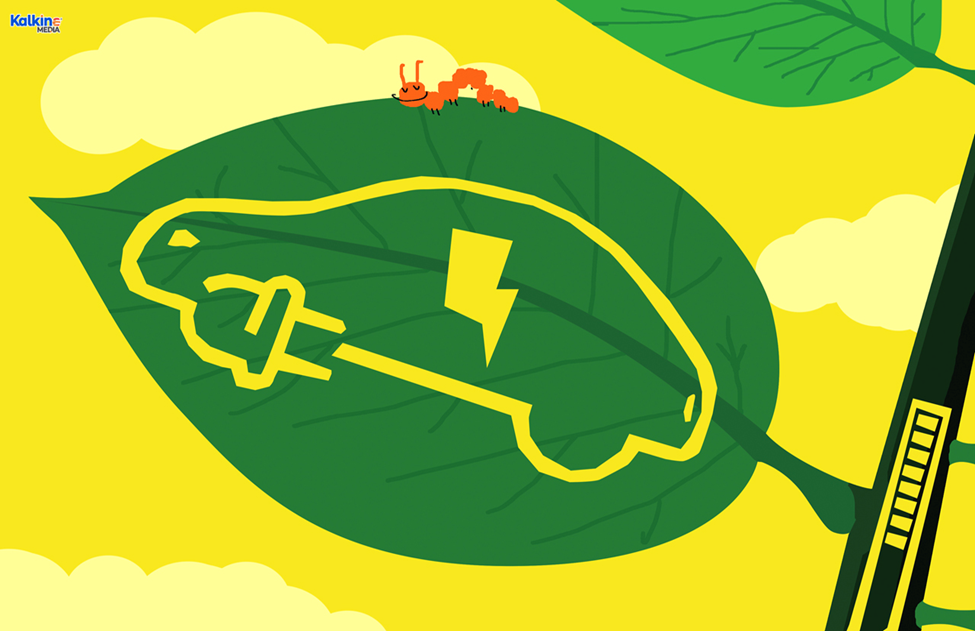 Source: © 2022 Kalkine Media®
It is a California-based company that has made its mark in the NZ market. This Company is currently the biggest EV seller across the globe and has a market cap of US$1 trillion. Globally, this car company has delivered more than 310,000 vehicles in the first quarter of FY22, despite supply chain disruptions.
Also Read: Why is energy efficiency important for the environment?
In New Zealand, March was a record month for EV sales—1,761 EVs and 443 hybrids. Tesla was the top-selling model YTD. April saw a dip in sales as the EV industry struggled with supply chain issues and microchip shortages. In April, there were just 273 new EVs on the road.
KIA Corporation
Kia is a South Korean Automobile manufacturer headquartered in Seoul. It is the second-largest company after Hyundai Motors with the ever-increasing sale of its EVs. Its model, Niro, has been very popular in New Zealand and was one of the highest selling model YTD. This offers three variants: hybrid, plug-in hybrid and battery electric variants. All its variants have been a great hit with Kiwis.
Nissan
Nissan is a Japanese company that was established in 1933. It has been a leader in the EV space globally and has been very popular in NZ. Nissan Leaf has been one of the top-selling models YTD. The Nissan LEAF is a 100%-electric vehicle; its motor doesn't require gas at all. It's not a hybrid — instead, it gets energy from a large lithium-ion battery mounted along the floor of the car.
It boasts the biggest single-charge range. There are several versions, but the Leaf SV Plus has a 62-kWh battery with a maximum range of 215 miles per charge.
Hyundai
Hyundai is the largest South Korean automobile company incorporated in 1967. Hyundai's ONIQ 5 has been one of the most popular YTD. It is a fully electric car. This is a mid-Sized SUV and is a flagship model. There are more variants expected in this range. It comes in all three variants, hybrid, plug-in hybrid as well as all-electric.
Other EV models popular in NZ are Hyundai Kona and ​Hyundai Kona Electric Elite.
Bottom Line
Due to the new focus on clean energy and New Zealand's new Emissions Reduction Plan, EVs are going to become more sought-after in 2022. However, even though EV manufacturers are constantly innovating, concerns about the range that one charge can cover remain.