The resilience of raw materials' adequate and timely supply plays an important role in the operations of an industry. In one of its latest reports in May, the International Energy Agency, popularly known as IEA, highlights this very point.
The IEA report, while discussing the significance of an uninterrupted supply chain, argues that the supply of critical minerals used by clean energy-focused industries will have to be ramped up in the near future in order to achieve climate goals.
Primarily, the IEA report focuses on the minerals required for a smooth transition to clean energy economy.
A wide range of industries create demand for such materials, including solar power, wind energy, hydrogen fuel cells, and, of course, the electric vehicle (EV) industry. Let's take a closer look at some of these industries in terms of the demand they are likely to create for critical minerals in the future.
Electric Vehicles
EVs primarily run on lithium-ion batteries that can have chemistries like lithium iron phosphate (LFP) or lithium nickel manganese cobalt oxide (NMC). The recent IEA study estimates that the aggregate mineral demand from the EV industry is likely to grow by 30 times between 2020 and 2040.
Nickel and lithium, two of the most important elements that go into EV battery production, are projected to see their demand rise by 40 times between 2020 and 2040.
The report also considers alternative scenarios in order to assess how technological evolutions can shape future demands for different materials. For instance, the demand for nickel could catapult by 140 times if the battery chemistry of NMC becomes more popular than that of LFP.
Copyright © 2021 Kalkine Media
Solar Power
An encouraging factor regarding the solar power generation industry is that over the last 10 years, the global solar photovoltaics (PV) capacity has ballooned by nearly 20 times, as per the report.
The IEA study explores three alternative demand growths for the solar energy industry:
In the case of high cadmium telluride in solar PVs, the demand for cadmium and tellurium is likely to grow by seven times by 2040.
For high perovskite, the demand for lead is expected to expand by 45 per cent by 2040.
In case of high gallium arsenide, inputs like arsenic, indium and gallium are projected see a demand growth of 100 per cent by 2040.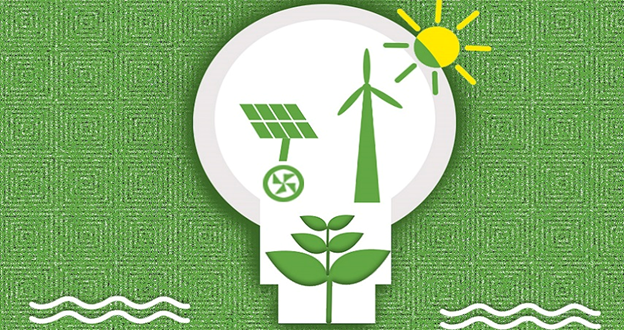 Copyright © 2021 Kalkine Media
Wind Energy
In the wind energy industry, rare earth elements like praseodymium and neodymium are estimated see a threefold rise in their demand by 2040.
The IEA report adds that the demand for other inputs used by this industry, including copper, zinc and aluminum, is also expected to increase in the upcoming years.
Major world leaders, including Prime Minister Justin Trudeau and US President Joe Biden, have set ambitious targets for the reduction of greenhouse gas (GHG) emissions in their countries. However, a lot depends on how the world succeeds in producing and providing critical inputs that go into the green industries.