Stocks of Canadian Tire Corp Ltd (TSX:CTC.A) climbed as much as 10 per cent on Thursday, May 13, after the company reported a first-quarter profit for fiscal 2021 against a quarterly loss a year ago.
Canadian Tire's topline surged over 10 per cent year-over-year (YoY) in Q1 FY21.
The tire seller posted a profit of C$ 151 million attributed to its shareholders at C$ 2.47 per diluted share in the quarter ending April 3, 2021, up against a loss of 22 cents per diluted share in Q1 FY20.
Canadian Tire recorded a revenue of C$ 3.32 billion, as compared to C$ 2.85 billion a year ago, in the latest quarter.
Its retail sales spiked by 20.1 per cent in the same period, while its banners SportChek and Mark's registered a sales rise of 10 per cent and 13.7 per cent, respectively. Its e-commerce sales, on the other hand, shot up 257 per cent YoY to C$ 450 million in Q1 FY21.
It also announced a quarterly dividend of C$ 1.175 apiece, payable to Class A shareholders and common shares.
Let us glance at this large-cap retail stock's price performance.
Canadian Tire Corp Ltd (TSX: CTC.A)
The firm operates multipurpose departmental stores and owns 70 per cent stake in CT REIT. Its class A share was trading at C$ 213 apiece (11AM EST), with a market cap of around C$ 12 billion.
The retail stock rose 119 per cent in the past one year and outperformed the S&P/TSX General Merchandise Stores Index, which grew almost 30 per cent relatively. It is up nearly 20 per cent quarter-to-date (QTD), guided by the gradual reopening of non-essential businesses.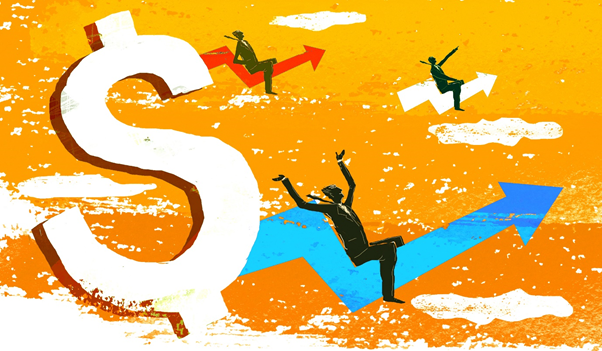 Copyright ©Kalkine Media 2021

The stock topped its 52-week high of 203.27 apiece on Thursday, May 13, led by the robust quarterly financial numbers. CTC.A stock was 19 per cent above the 200-day simple moving average (SMA), as per Wednesday's closing price of C$ 192.44, reflecting a bull run.
It delivers earnings per share of 12.35 and a return on equity of 17.5 per cent, as per TMX. It holds a reliable three-year dividend growth of around 20 per cent.
The above constitutes a preliminary view and any interest in stocks should be evaluated further from investment point of view.