Summary

Stock markets welcomed 410 IPOs in the first half of 2021 and raised US$ 106 billion in the US.
Fabletics has long been a contender for a public debut and is backed by Kate Hudson.
Fabletics claims to connect fitness with fashion, and it has hired big banks for initial public offering.
Kate-Hudson backed Fabletics, an activewear brand is reportedly planning for an initial public offering. The apparel brand is reportedly in talks with big players like Morgan Stanley, Barclays, Bank of America, and Goldman Sachs to raise around US$ 500 million in gross proceeds and the brand could value around US$ 5 billion.
According to a Nasdaq report, a record number of companies were listed in the first half of 2021. US stock markets welcomed 410 IPOs and raised US$ 106 billion, the highest amount on record since 2008.
Founded in 2013, Fabletics has long been a contender for a public debut. The company seems to be better positioned in the market as it provides attractive athleisure apparel to the customers and the clothes are not very expensive.
Should you invest in Fabletics?

Fabletics claims to connect fitness with fashion, and this could click well with the millennials. Within seven years, the apparel brand has now at least two million paid VIP customers. They opt for a purchase program from Fabletics and get some exclusive benefits.
Apart from 20 to 50 per cent off on everything, and free shipping on orders above US$ 49, the biggest advantage is access to the Fabletics Fit app.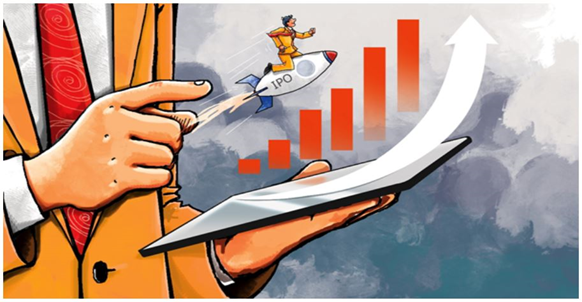 Copyright © 2021 Kalkine Media
The fitness app provides customized workouts that can be done at home or any other location. The athleisure brand claims that over 70 per cent of Fabletics customers have increased their workouts to three times a week or more.
As Fabletics is planning to launch fitness products in future, nearly 30 per cent of customers have expressed interest in purchasing these products in future. By January 2020, the activewear brand had opened 50 retail stores in the US and it plans to increase the number of stores to 74 this year.
Currently, the price range of the shares or IPO date has not been specified. However, if investors are interested in the company, they might consider opening an online trading account with a brokerage company and book the pre-IPO shares once they are available.
What is the future of the activewear industry?

The activewear market size was valued at around US$ 351.2 million in 2017 and it is estimated to reach US$ 546.8 million in 2024, according to report by intelligence firm Allied Market Research. Activewear is utility apparel and people are increasing their focus on workouts as the pandemic has forced them to stay at home.
This industry is expected to register a compound annual growth rate of 6.5 per cent by 2024 and companies providing clothes for a workout might benefit from the estimated growth. Since Fabletics has got a celebrity connection, it might further boost the prospects of the company.