Highlights

E-commerce space players have been gaining momentum, owing to factors like coronavirus-induced restrictions and changing consumer preferences.
The trend is expected to continue with the online shopping industry expected to register strong growth.
ASX-listed e-commerce players have delivered strong operational and financial performance in the last financial year.
There has been an incremental growth in the e-commerce industry in the last one-and-a-half years due to change in consumer behaviour. Also, owing to the COVID-19 pandemic-induced lockdowns and restrictions on offline operations, many retailers have made a structural shift to the e-commerce space and accelerated online adoption to achieve their business goals.
On that note, let's have a look at some of the global retailers delivering robust performance with the successful execution of online retail strategies.
Below discussed are five e-commerce players listed on the Australian Securities Exchange (ASX) that are growing strong and ascending their market share.
A leading online furniture and homewares retailer, Temple & Webster offers more than 200,000 goods from hundreds of suppliers in Australia. With its non-conventional drop-shipping model, TPW facilitates quick delivery of the products directly from suppliers to customers.
The retailer registered strong growth across the year with an increase of 85% in revenue to AU$326.3 million. Its EBITDA rose by 141% to AU$20.5 million in the fiscal year 2021 ended 30 June 2021.
YOU MAY WATCH: Why should investors keep Temple & Webster (ASX:TPW) on the radar?
One of Australasia's top 10 retailers, Super Retail Group retails in auto, sports, and outdoor leisure products with an extensive network of 698 retail stores managed by over 12,000 employees across Australia, New Zealand, and China.
In FY21 ended 26 June 2021, the group registered a 22% increase in total sales to AU$3.45 billion. Online sales increased to AU$415.6 million, 43% higher year on year.
The group recorded a net profit after tax attributable to owners of AU$301.0 million. Full-year dividend stood at 88.0 cents per share.
Image Source: © Andreyyalansky19 |Megapixl.com

A leading Australian online marketplace, Redbubble has been running on the novel concept of connecting artists and their fans and bringing more creativity into the lives of its customers. It deals in everyday products such as clothing, stationery, housewares, bags, wall art and so on, designed by independent artists.
The platform has witnessed a remarkable surge in consumer demand for unique and meaningful works of art in the last one year.
It achieved marketplace revenue of AU$553 million, 58% up on prior year, while its EBITDA grew to AU$53 million, 930% higher than FY20.
RELATED READ: 5 e-Commerce stocks to look at in September 2021
City Chic is an internationally recognised retailer specialising in plus-size women apparel, footwear, and accessories. It plays host to several customer-led brands, such as Avenue, Evans, Hips & Curves, and Fox & Royal.
FY21 sales revenue stood at AU$258.5 million, while EBITDA reached AU$42.4 million. There was a surge of 68% in its global customer website traffic 58.1 million visits in the last fiscal year ended 27 June 2021.
The company's online sales went up 49.3% with 73% online penetration in the reported period.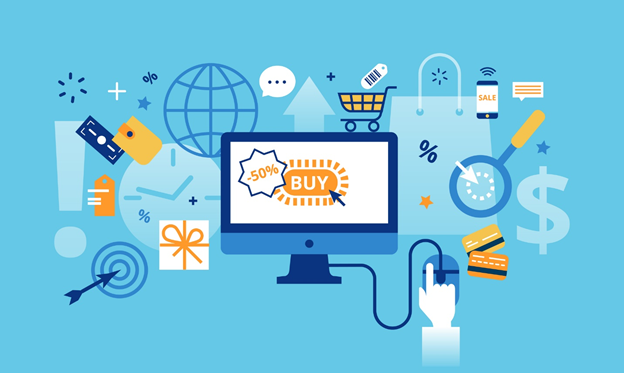 Image Source: © Artrosestudio |Megapixl.com
Australia's largest footwear retailer Accent Group holds distribution rights for numerous international brands, including Merrell, CAT, Timberland, Vans, Hype DC, Skechers, and The Athlete's Foot. Based in New Zealand, the Group operates more than 500 stores and 20 online platforms.
The Group registered record EBITDA of AU$242 million and record NPAT of AU$76.9 million in FY21, marking the fourth consecutive year of record profits.
Total dividends stood at 11.25 cents per share (fully franked) for FY21 ended 27 June 2021.
MUST READ: 2 ASX-listed e-commerce shares for investors in September