Summary

Real estate fund managers build investment proposals and find a safe debt-to-equity ratio or loan-to-value ratio based on the existing and projected market conditions.
The investment proposals help protect the principal capital.
Goodman Group, Scentre Group, Dexus, and Stockland are some of the leading real estate fund managers listed on the ASX.
A real estate fund manager creates an investment proposal and finds a safe debt-to-equity ratio or loan-to-value ratio based on the existing and projected market conditions. This helps them safeguard the principal capital instead of over-leveraging, running after gains.
Australia has multiple real estate funds managers, and this article would take you through some well-known players from this space.
Image Source: © 8vfand | Megapixl.com
Goodman Group (ASX:GMG)
Goodman is the largest industrial property group listed on the ASX and amongst the biggest listed specialist fund managers of industrial property and business space worldwide. GMG owns, develops, and handles industrial real estate comprising logistics facilities, warehouses, & business parks. Goodman Group has ~AU$52 billion in assets under management (AUM).
GMG's investment Partnerships provide institutional investors access to its specialist investment management services as well as commercial & industrial property assets.
In Q3 FY2021, the Company delivered strong operating performance supported by customer-led demand for its assets in GMG's selected markets.
The total AUM for the period was AU$52.9 million.
There was a like-for-like net property income growth of 3.3% in its managed partnerships.
GMG reported AU$9.6 billion of development work in progress.
The Company reiterated its FY2021 operating profit of AU$1.2 billion.
DO READ: Here's why Goodman Group (ASX:GMG) should be on investors' radar
Scentre Group (ASX:SCG)
Scentre Group owns and manages the outstanding living centre portfolio in ANZ. The Group has real estate assets under management worth AU$50 billion and shopping centre ownership interests worth AU$34.1 billion.
SCG's approach is to own interests in the highest quality regional living centres in its markets and invest in these assets through redevelopment prospects, certifying that the Group's shopping centres improve communities by giving exceptional retail places.
SCG also has several centres in the portfolio that are owned in partnership with top property investment institutions.
In Q1 FY2021, the Company noted improvement in customer visitation. By 30 April 2021, total portfolio customer visitation was equal to 93% of 2019 levels. Till 30 April 2021, SCG collected AU$802 million of gross rental billings.
In Q1 FY2021, SCG completed 588 lease deals, comprising 236 new merchants, establishing 35 new brands to the portfolio. Besides, portfolio occupancy stayed robust at 98.5% leased by the closure of March 2021.
Mirvac Group (ASX:MGR)
Mirvac is an Australian property group with an investment portfolio and a development business. Over the past 49 years, the Company is known for providing quality products & services.
Since 2015, MGR has sharpened its focus on Australia's urban centre. The Company holds an AUM of ~AU$24 billion in major cities like Sydney, Melbourne, Brisbane, and Perth.
In Q3 FY2021, the business performed well, and the Group upgraded its FY2021 forecast EPS guidance to 13.7 cents. Further, it upgraded its distribution per security guidance to 9.9 cents.

Dexus is amongst the leading real estate groups in Australia. The Company manages a high-quality Australian property portfolio valued at AU$36.5 billion. DXS invests only in Australia and directly owns AU$15.5 billion of office, industrial, and healthcare properties. Besides, DXS manages AU$21 billion of office, retail, industrial & healthcare properties for third party customers.
On 8 July 2021, the Company announced that the Mercatus Dexus Australia Partnership, a JV with Mercatus Co-operative Limited settled on the acquisition of a 33.33% interest in 1 Bligh Street for AU$375 million.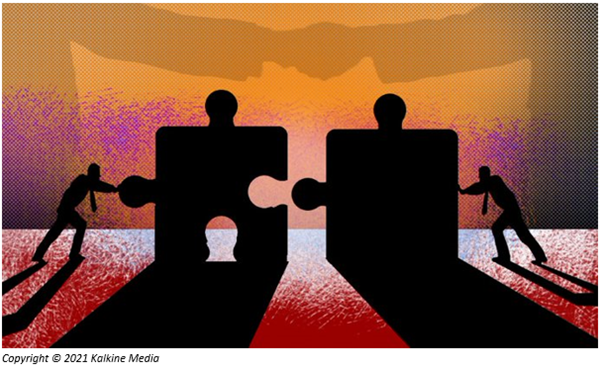 On 31 May 2021, Dexus updated its FY2021 guidance (period ended 30 June 2021) to provide distribution per security growth of ~3%.
DID YOU KNOW: Dexus (ASX:DXS) signs a JV deal to acquire an interest in Sydney-based skyscraper
Stockland is amongst the biggest diversified property groups in Australia. It owns, develops, and handles large retail town centres, workplace and logistics assets, residential communities and retirement living villages.
In Q3 FY2021, SGP reported sales of 1,891 lots, 69% on pcp. The Company also reported contracts on hand of 4,739. Out of these, around 3,100 deals would settle in FY2022.
In FY2021, the Company targets an operating profit margin of approximately 19% and FFO per share in between 32.5 cents to 33.1 cents. The distribution per security would be within its target payout ratio of 75% to 85% of FFO.
Charter Hall Group (ASX:CHC)
Charter Hall Group holds over 30 years of experience in property investment and funds management and is amongst the leading fully integrated property groups in Australia. The Company uses its property skill to access, implement, handle, and invest equity in core real estate sectors to create value & generate better returns for its clients.
Charter Hall Group focuses on quality investment in office, industrial, retail, and social infrastructure.
On 15 June 2021, Charter Hall Funds Management Limited (a responsible entity for Charter Hall Property Trust and Charter Hall Limited) announced a distribution of 19.31 cents per share for 1H FY2021 ended 30 June 2021.
61 cents per share distribution from Charter Hall Property Trust.
70 cents per share 100% franked dividend from Charter Hall Limited.
Charter Hall Long Wale REIT (ASX:CLW)
Charter Hall Long WALE REIT is an Australian REIT that invests in superior real estate assets primarily rented to corporate & government renters on long term leases.
CLW focuses on providing investors with steady & secure income and the possibility for income as well as capital growth via an experience to long WALE properties. Charter Hall Group manages charter Hall Long WALE REIT.
On 01 July 2021, Charter Hall WALE Limited, as a responsible entity of the Charter Hall Long WALE REIT, announced that it signed a deal to acquire interests in three properties for ~AU$267 million.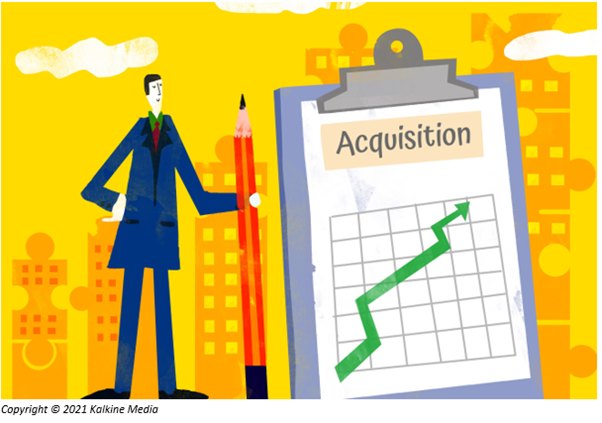 At the same time, it also provided upgrades on its previous FY2022 Operating EPS guidance of growth of no less than 2.75% to the growth of no less than 4.5% over forecast FY2021 Operating EPS of 29.2 cents per share.