Highlights

The Australian property sector has been gaining significant momentum with surging property prices.
Low interest rates and expectations of a sustained economic recovery continue to aid valuations for high-quality assets.
Many ASX-listed real estate players have a strong track record of delivering outperformance.
The Australian property sector has always drawn in more investors, owing to its potential to deliver capital growth and heavy returns. Currently, the property market is in a red-hot form as prices are in growth trajectory and interest rates are at record lows.
Property prices in the country have gone up 16.8% in the last 12 months and 19% since the start of the last year, as per the Australian Bureau of Statistics (ABS).
In this article, we will highlight four of the major players in the Australian real estate market that have delivered strong financial performance.
Also Read: Seven ASX-listed property stocks that pay dividends
PEXA Group Limited (ASX:PXA)
Established in 2010, PEXA Group is an ASX-listed digital real estate platform operator. PEXA has been transforming property experiences with its digital property settlement solutions.
In its journey of over a decade in the real estate market, PEXA has completed over 8 million transactions. The company helps around 20,000 home sellers and buyers every week.
The top-rank property lodgment and settlement platform is now set to strengthening its expertise, knowledge and partnerships with stakeholders of the industry to benefit from the available growth opportunities across significant operational areas.
In FY21, the company registered 42% year‑on‑year growth in revenue to AU$221.0 million. The pro forma PEXA Exchange EBITDA grew 114% to AU$110.4 million in the reported period.
RELATED READ: PEXA (ASX:PXA) delivers strong revenue and earnings growth in FY21
Ingenia Communities Group (ASX:INA)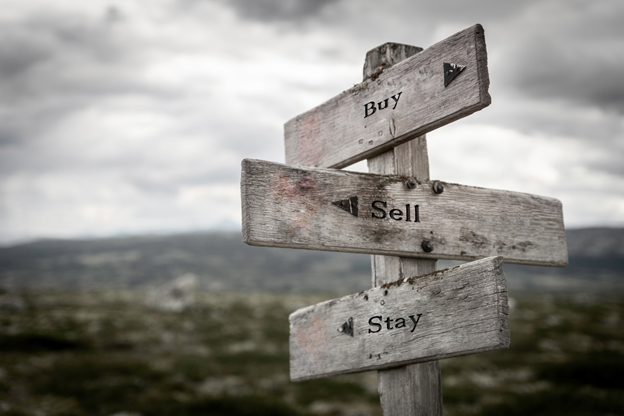 Image source: © Anderswiken|Megapixl.com
lngenia is a leading owner and operator of lifestyle, rental, and holiday communities in Australia. With over AU$170 million assets acquired year to date, the firm continues to grow operations and portfolio scale.
The company is looking forward to capitalise on the growing demand across the country. The initiatives include increasing capacity and evolving accommodation offer, adding new cabins at supply constrained parks and refining cabin design and investing selectively in new facilities and in park amenities.
Its revenue increased by 21% to AU$295.6 million in FY21. Also, statutory profit grew 131% on a year-on-year basis to AU$72.8 million.
Related Read: Two ASX-listed real estate stocks that racked up over 30% past year returns
Dexus (ASX:DXS)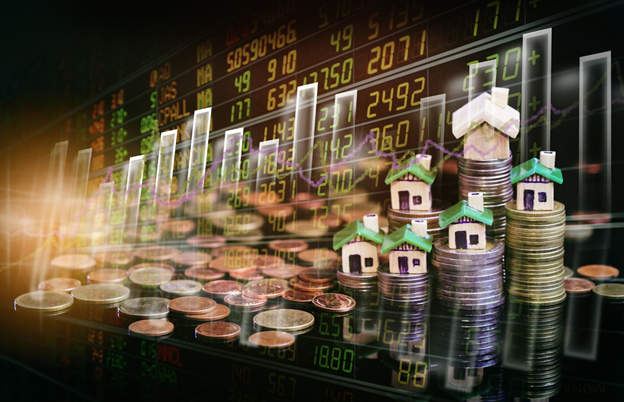 Image source: © Ganchaonan2518|Megapixl.com
One of the prominent fully integrated real estate groups of Australia, Dexus hosts a high-quality property portfolio worth AU$42.5 billion, across office, industrial, retail and healthcare asset classes.
The company is heading forward following its strategy to offer superior risk-adjusted returns to investors from high-quality real estate in Australia's major cities.
The company's net profit after tax stood at AU$1,138.4 million for FY21, up 17% from the same period a year ago. Also, adjusted funds from operations and distribution was 51.8 cents per security for the period, up 3% year-on-year.
Must Read: Can Australian property market breach $9 trillion mark by the end of 2021?
GPT Group (ASX:GPT)
Recognised as a global sustainability leader, GPT Group is driven by its vision to achieve measurable outcomes through reducing energy intensity of its assets, generating on-site renewable energy, purchasing green power, and investing in local biodiversity offsets for any residual emissions that cannot be mitigated.
GPT posted a 24.6% increase in funds from operations per security to 15.6 cents in H1, backed by improved performance from retail and growth in the logistics portfolio. The interim distribution stood at 13.3 cents per security.
The Group is fast approaching its industry-leading 2024 carbon neutral target with persistent efforts to bring about sustainable development of assets.