Highlights

The focus towards net-zero emission has brought many players from this space into the spotlight.
Countries around the world are making significant progress in achieving this target.
China, Japan and South Korea are targeting to achieve net-zero emission over the coming decades. These countries are the top three goods export partners of Australia.
MPR, AST, ORG, MEZ, IFT are a few stocks that can be explored in 2022 while looking for utility stocks.
The focus of most of the countries worldwide has shifted towards net-zero emission. In the past 150 years, global carbon emission has increased significantly due to rise in the energy usage. Countries like China, Japan and South Korea have announced targets to significantly lower carbon emissions over the coming decades. These economies are the top three goods export partners of Australia and are destinations for approx. 2/3rd of fossil fuel exports. In the coming period, the effort of these countries to lessen carbon emission would decide the outlook of Australia's outlook.
In the direction of carbon emission, the Australian government is also making progress and aiming to replace coal power plants with a federal government-funded gas plant in NSW.
The effort towards reducing the net carbon emission has brought many players from this space into the spotlight.
This article will look at a few stocks from the utility space that have gained significant market attention lately and in 2021. Thus, making them a must-watch stock in 2022.
MPower Group Limited (ASX:MPR)
MPower Group delivered a growth of 40% in 2021. MPower Group is a technology-driven business, and it offers reliable on-grid & off-grid power solutions for blue-chip companies and government clients.
In FY2021, the Company advanced as a technology-led Company with a committed emphasis on renewable & conventional power system projects. It reported a 1% growth in its revenue to AU$11.1 million. The total comprehensive loss for the year was AU$2.07 million. The loss reflects the transition towards MPR's Build Own Operate strategy, coupled with the impact of the COVID-19 pandemic. However, in FY2020, the Company's loss was AU$3.98 million.
On 31 August 2021, the Company signed binding purchase agreements for the first two project sites to progress the development of its Build Own Operate portfolio of up to twenty 5MW renewable energy projects that will have an approximate end value of over AU$150 million.
Later, on 18 October 2021, the Company confirmed that it received AU$500,000 to conclude the two 5MW solar farms at South Hummocks and Kadina in SA.
Presently, MPR is making significant progress in its Build Own Operate program, which is the core focus area of the Company.
The stock MPR closed 6.153% higher at AU$0.069 per share today.
Ausnet Services Limited (ASX:AST)
Ausnet Services delivered a YTD return of ~39%. Ausnet Services is in the business of electricity transmission and distribution. It also distributes gas. FY2021 was a challenging period for the Company. It experienced a drop of 2.7% drop in revenue. However, it noted a 3.9% surge in profit and 17.2% in cash flow from operations.
Lately, the Company has been gaining market attention because of its indicative, non-binding and conditional proposal with APA Group (ASX:APA). Under this agreement, APA intends to acquire 100% issued shares in AusNet via a scheme of arrangement.
However, the Company also received a proposal from Brookfield to acquire its 100% shares.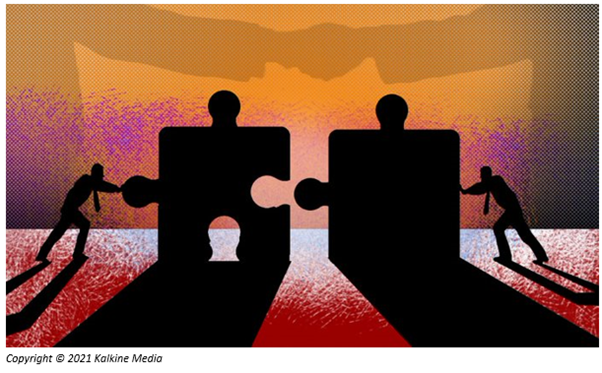 RELATED READ: AusNet (ASX:AST) in the middle of bidding war; what makes electricity distributor so attractive
On 25 October 2021, AusNet Services has agreed to allow due diligence access to APA Group. The acquisition of APA and AST would bring together two superior businesses and build a listed flagship Australian group with the size and potential to speed up the AU$20 billion growth in electricity transmission infrastructure required to support the decarbonisation of Australia's economy.
The stock AST closed a tad lower at AU$2.490 per share today.
Origin Energy Limited (ASX:ORG)
Origin Energy is a leading integrated energy business with 4.3 million customers accounts and 5,000 employees. It offers electricity, gas, LPG and broadband consumers around Australia and the Pacific.
In 2021, the Company has delivered a return of ~11%. FY2021 was a difficult period for the Company. It experienced a net loss of AU$2,291 million, comprising AU$2,247 million of non-cash charges plus impairments and deferred tax liability.
The FY2021 results resulted from low prices coupled with COVID-19 impacts across its key commodities of electricity, natural gas and oil. ORG believes that energy market headwinds could be seen in FY2022. However, it would mostly get offset by the strong performance and in its integrated gas business. In the Company period, the Company's main focus would be on capital control and cost management.
In FY2021, ORG reduced its Scope 1 and 2 equity emissions by 8% and installed 74 MW solar on Australian homes and businesses. It aims to achieve net-zero Scope 1 and 2 emissions by 2050 and is making significant progress in this direction.
On 22 October 2021, ORG signed an agreement with global energy investor EIG to sell 10% interest in Australia Pacific LNG for AU$2.12 billion. Post the completion of the sale, Australia Pacific LNG JV shareholders would have below shareholdings:
ConocoPhillips: 37.5%
Origin: 27.5%
Sinopec: 25%
EIG: 10%
Meanwhile, the stock ORG closed 3.8% up at AU$5.380 per share on the ASX today.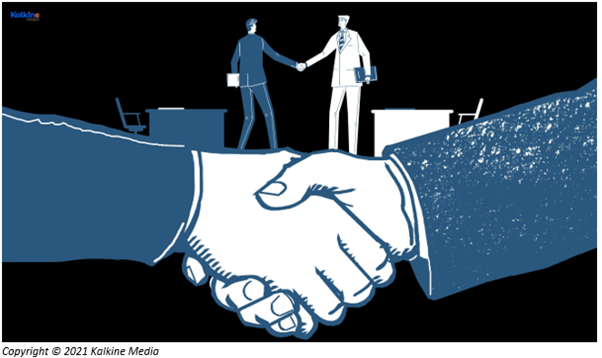 Meridian Energy Limited (ASX:MEZ)
Meridian Energy is into electricity generation and retailing. The Company has delivered a negative YTD return of 32%. FY2021 was a challenging condition for the Company due to drought in 2H FY2021, which dampened the cash earnings by decreasing generation and growing hedge costs. As a result, underlying NPAT dropped 27% on pcp and EBITDA by 15%.
In September 2021, the Company made significant progress and reported a national hydro storage increase from 126% to 134% of the historical mean. Water storage in Meridian's Waiau catchment was more than average by September 2021 closure. In September 2021, segment sales grew in residential by 18%, small-medium business by 14.5% and corporate by 9%.
The stock MEZ ended today's session at AU$4.800 per share.
ALSO READ: Three ASX-listed utilities players bucking the trend – AYS, MEZ and CEN
Infratil Limited (ASX:IFT)
Infratil Limited is the owner and operator of businesses in the energy (especially renewable), transport, data infrastructure and social infrastructure sectors. In 2021, IFT delivered a return of 11.64%.
FY2021 was a challenging period for the Company as it experienced a net loss of AU$49.2 million, driven by unrealised energy derivative losses at Trustpower and improved performance fees. In addition, it signed a conditional agreement to sell a 65.5% stake in Tilt Renewables for AU$2.0 billion. Proportionate EBITDAF from continuing operations grew 7.7% to AU$398.8 million.
On 04 October 2021, Infratil and Pacific Radiology Group signed a conditional agreement to partner with Auckland Radiology Group, creating a national diagnostic imaging business. IFT would be having 50.1% ownership in the combined platform.
The stock IFT closed at AU$7.900 per share today.
Other than this, IFT, on 05 October 2021, announced that it agreed to invest in between £120 to £130 million growth capital in London data centre business Kao Data in conjunction with current owners Legal & General Group and Goldacre, two strong UK-based investors.
Kao Data holds a 15-acre data centre campus in Harlow. It has built a data centre on that campus, and the construction of a second would start this financial year. Once completely built, the campus will be home to 4 energy-efficient data centres. All of these would be powered by 100% renewable energy.

Bottom line:
The positive outlook and the recent progress made by the above companies, coupled with the significant progress of different countries towards net-zero emission, make these stocks a must-watch stock in 2022.