Highlights

The National Disability Insurance Scheme (NDIS) offers monetary support and assistance related to a person's disability to help them fulfill their aims
Early childhood partners and local area coordinators are the two partners of NDIS
PainChek and Intelicare are two stocks from ASX that provide assistive services to the disabled people
The National Disability Insurance Scheme (NDIS) has been designed for Australians having a persistent and serious disability. It funds required and reasonable assistance related to a person's disability to enable them fulfill their dreams. It is delivered across Australia with the help of partners in the country.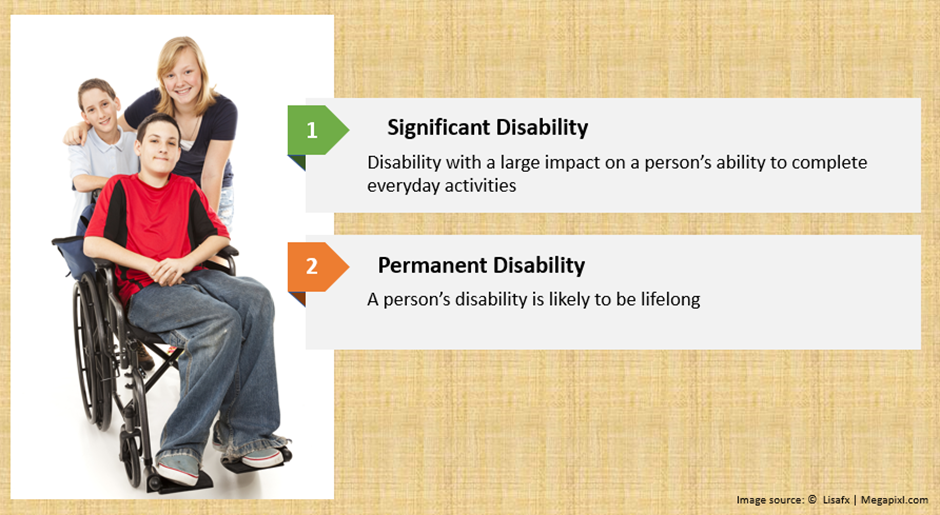 NDIS is Australia's most valuable social reform in history, providing preference and power for disabled people. It also backs economic improvements by developing new employment and business prospects. NDIS has two types of partners in the community:
Early childhood partners
They have qualified staff who are experienced in working with disabled children and children with special needs and their families. They utilise the best practice model and focus on delivering family-centered supports
Local area coordinators
They help to understand and access the NDIS through workshops or individual conversations. It assists in creating, implementing, and reviewing a plan if someone is eligible for NDIS support.
NDIS participant
NDIS participants receive funds to work towards achieving their goals. It could include speech improvement, communication skills improvement through therapy or getting aid for everyday activities, learning new skills, making friends, getting a job etc.
Upon receiving an individual NDIS plan, the person will work with chosen service providers who are professionals to deliver support and services.
Let us read about two stocks from ASX that cater to the need of disabled people!
PainChek Ltd (ASX:PCK)
PainChek has a smartphone-based medical device. It is specially designed for adults and children who cannot speak out their pain.. The smartphone device leverages artificial intelligence to evaluate and score pain levels in real-time and uses cloud technology for updating medical records
PCK has a market capitalisation of AU$47.11 million and its closing price as of Friday, 29 July was AU$0.036.
Intelicare Holdings Ltd (ASX: ICR)
Intelicare has "InteliLiving", an in-home solution that connects families. It helps seniors and people with disabilities live safely in their homes. It has predictive analytics hardware and software package that uses a discreet configuration of sensors in aged care homes, retirement villages and home care.
ICR has a market capitalisation of AU$4.76 million with a share price of AU$0.03.