Summary

The healthcare sector is one of the biggest employers in Australia, with massive demographic shift and advances in genomic medicine are likely to transform the sector.
The long-term growth potential driven by high-intensity research and development (R&D) makes healthcare shares attractive.
Pro Medicus, Cochlear and ResMed are three of the fastest-growing healthcare stocks generating significant returns for shareholders in the last three months.
The healthcare industry is one of the most prominent industries in Australia, accounting for a significant chunk of the total employed population in the country. Healthcare products and services will always be in demand as individuals require them at some point in their lives. This makes healthcare stocks attractive to market participants as there are considerable growth opportunities in this field, especially with advancements in medical technologies.
The healthcare sector is vast, comprising different segments including hospitals, medical devices, telemedicine, health insurance, biotech, pharmaceuticals, and medical equipment. The sector is poised for considerable growth amid the increasing number of ageing demographics and the growing prevalence of severe diseases. In addition, advances in genomic medicine and healthcare digitisation are likely to transform the healthcare sector.
MUST READ: Which are the 10 hottest biotech stocks on the ASX?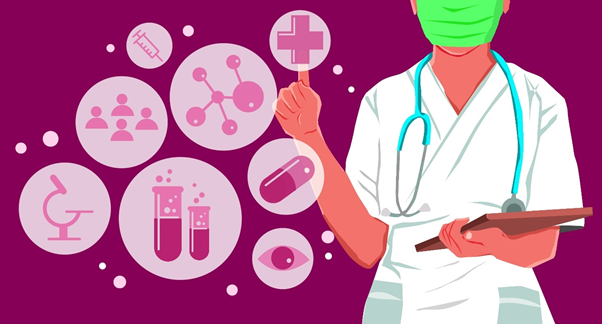 Copyright © 2021 Kalkine Media
The long-term growth prospects of healthcare shares remain appealing on the back of high-intensity research and development (R&D) activities that aim to build a strong products pipeline for many chronic diseases.
With this backdrop, let us discuss three ASX-listed fastest growing healthcare stocks-
Pro Medicus Limited (ASX:PME)
ASX 200-listed leading healthcare informatics player Pro Medicus provides a complete range of software and services related to medical imaging to hospitals, health care groups and imaging centres worldwide. In 2009, the Company acquired Visage Imaging, transforming it into a worldwide provider of leading-edge medical imaging solutions.
Pro Medicus offers a suite of RIS, PACS, artificial intelligence (AI) and e-health solutions, constituting one of the most comprehensive end-to-end offerings in healthcare imaging.
The Company has entered into many partnerships and collaborations for the development of its Visage 7. Recently, the Company signed a collaboration agreement with Mayo Clinic under which the latter would leverage the abilities of the Visage AI Accelerator platform.
ALSO READ: Pro Medicus (ASX:PME) solidifies US footing with University of Vermont deal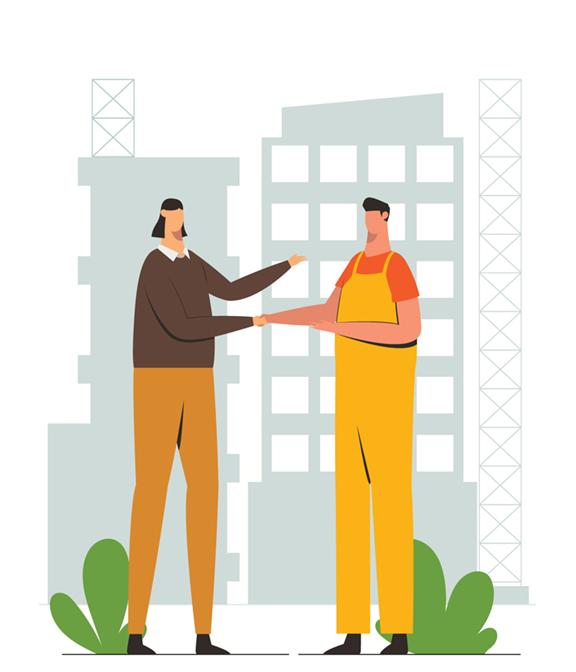 Copyright © 2021 Kalkine Media
On 28 June 2021, PME shares closed the day's trade at AU$57, up 0.210%. The stock has generated a 37% of return in the last three months.
Cochlear Limited (ASX:COH)
A global leader in implantable hearing solutions, Cochlear Limited has provided over 550,000 implantable devices to help people of all ages to lead full and active lives.
In May, Cochlear announced that its Chairman, Rick Holliday-Smith, will retire on 20 August 2021. Alison Deans would be replacing Rick Holliday-Smith and has extensive experience across a comprehensive range of industries, with a focus on technology-enabled growth. Ms Deans' appointment as Chair of Cochlear will be effective from 21 August 2021, after Rick Holliday-Smith will step down from his role.
The Company had a solid 1H 2021 (six months ended December 2020), with statutory net profit increasing by 50% to reach AU$236.2 million. Moreover, for FY2021, Cochlear anticipates an underlying net profit in the range AU$225-AU$245 million.
On 28 June 2021, COH shares last traded at AU$249.88, up 0.442%. The stock has generated a 19% of return in the last three months.
DO READ: Which are the Top 10 blue-chip stocks on the ASX?
Dual-listed medical equipment and service provider ResMed pioneers innovative solutions to treat people and empower them to live healthier, better-quality lives. The digital health technologies and cloud-connected medical devices developed by ResMed transform care for people suffering from sleep apnea, chronic obstructive pulmonary disease (COPD), and other chronic indications.
ResMed has paid a quarterly cash dividend of AU$0.39 per share on 17 June 2021 for the quarter ended 31 March 2021. The Company highlighted that March 2021 quarter results reflect the ongoing recovery of core patient flow across its business.
Copyright © 2021 Kalkine Media
Furthermore, the Company is confident about accelerated growth in patient flow and ongoing development for its goal of improving 250 million lives in out-of-hospital healthcare in 2025.
In March 2021 quarter, the US, Canada, and Latin America revenue, apart from Software as a Service (SaaS), increased by 2%. The revenue growth was driven by robust sales across the mask product portfolio of the Company.
On 28 June 2021, RMD shares last traded at AU$32.64, up 0.430%. The stock has generated a 30% of return in the last three months.
ALSO READ: Looking for healthcare dividend stocks? Here are the top five players