Summary

Small-cap shares have historically outperformed blue-chips. However, these shares must be selected carefully, given their volatile nature.
Several ASX-listed small-cap healthcare players are actively engaged in performing clinical trials to assess the potential candidates to treat several indications.
Cogstate Ltd, Next Science, and Little Green Pharma are the leading ASX small-cap players that have generated significant returns in the past few months.
Investors generally have one eye on small-cap shares to add to their portfolio as they are one of the best places to find significant growth. Furthermore, the growing prevalence for severe indications, coupled with high unmet, have created significant opportunities for small-cap healthcare players focused on research and development activities.
Source: Copyright © 2021 Kalkine Media
Several ASX-listed clinical-stage healthcare players are actively engaged in performing clinical trials to assess the potential candidates for the treatment of different indications, primarily those with limited or no therapeutic options.
With this backdrop, let us discuss four ASX-listed small-cap players:
Data Source: ASX, as per 7 July 2021
Cogstate Ltd (ASX:CGS)
ASX-listed neuroscience technology company Cogstate is engaged in the optimisation of brain health assessments to advance new medicines development and enable earlier clinical insights in healthcare.
On 7 July 2021, Cogstate announced that the Company executed AU$11.4 million of clinical trials sales contracts during the June quarter. With this contract, the total value of clinical trial contracts executed during FY21 becomes almost AU$47.3 million. Furthermore, in FY21, the Company has witnessed record results with a 14.8% improvement on the AU$41.3 million of contracts during the previous financial year.
The Company anticipates releasing its detailed business update and June quarter cashflow report on 22 July 2021.
ALSO READ: 10 best ASX penny stocks for July
Next Science Limited (ASX:NXS)
Sydney-headquartered medical technology company Next Science is engaged in the development and continued commercialisation of its proprietary Xbio technology. This technology is used for reducing the impact of biofilm-based infections in human health.
On 11 June 2021, the Company provided an update on its expected revenue for the first half of 2021. NXS revealed that the expected revenue for 1H 2021 would be between AU$3.5 million and AU$4.0 million.
Commenting on this, Judith Mitchell, Managing Director of Next Science, said-
On 24 June 2021, Next Science advises that it has agreed to open negotiations with Zimmer Inc for commercialisation and distribution rights to XPerienceTM No-Rinse Antimicrobial Solution of Next Science.
DO READ: Which are the most exciting telehealth stocks on the ASX?
Little Green Pharma Ltd (ASX:LGP)
Vertically integrated medicinal cannabis firm Little Green Pharma is Australia's first producer as well as exporter of cannabis medicines. The Company is solely focused on pharmaceutical-grade cannabis for the treatment of medical indications.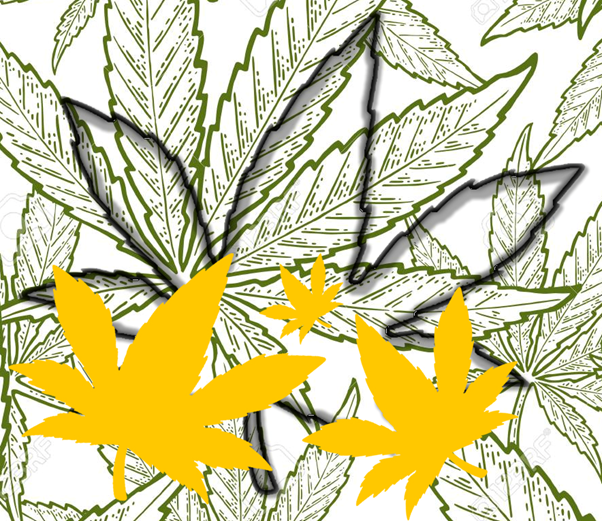 Source: Copyright © 2021 Kalkine Media
ALSO READ: All you need to know about Australia's burgeoning medicinal cannabis industry
On 22 June 2021, LGP disclosed that it had acquired a cannabis GACP cultivation and GMP licensed (EU-recognised) cannabis manufacturing facility situated in Denmark.
Little Green Pharma disclosed that the acquisition of the GACP cultivation facility positions the Company as a prominent international medicinal cannabis producer and owner of one of the largest cannabis manufacturing assets in Europe.
The acquisition is a clear strategic fit with the existing operations and capabilities of LGP. Furthermore, it will immediately provide LGP with additional cultivation and manufacturing capacity.
DO READ: Little Green Pharma (ASX:LGP) ships first order to Germany
Race Oncology (ASX:RAC)
ASX-listed oncology player Race Oncology Limited is engaged in the development of Bisantrene, a potent FTO (Fatso/Fat mass and obesity-associated) protein inhibitor. Currently, RAC is exploring the use of Bisantrene as a new therapy for renal cell carcinoma as well as melanoma.
On 22 June 2021, Race Oncology executes a contract for initiating Phase 1b/2 AML trial at Chaim Sheba Israel. In addition, the Company disclosed that Acute Myeloid Leukemia or AML (blood and bone marrow cancer) trial has human ethics approval with the first patient anticipated to get the treatment in the third quarter of the calendar year 2021.
Source: Copyright © 2021 Kalkine Media
MUST READ: Looking for small-cap stocks? Here are three shares for 2021