Summary

Dividends are a crucial parameter for investors to consider as they generally provide a regular source of income.
While companies do not need to pay dividends consistently, blue-chip players tend to make consistent payments irrespective of the market environment.
AGL Energy, Fortescue Metals, Cromwell Property, and Aurizon Holdings are the best dividend-paying stocks based on annual dividend yield.
Dividend stocks have been popular among risk-averse investors who seek consistent income and prefer staying away from risky investments. Dividends are generally paid by well-established, mature firms and form a part of passive income for the investors.
While companies are not obligated to pay dividends with the decision lying solely with the Company's management, companies, including blue-chip stocks, generally pay out regular dividends, even during a volatile market scenario, an example being the COVID-19 pandemic that continues to affect the world economy.
This article will walk you through the best dividend payors on the ASX based on annual dividend yield.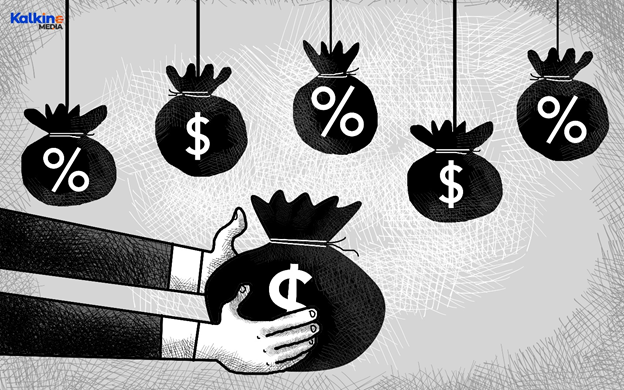 Copyright © 2021 Kalkine Media
AGL Energy Limited (ASX:AGL)
A prominent player in the energy space, AGL Energy provides electricity, gas, and renewable energy services for both commercial and residential use. Besides, the Company offers mobile plans and internet services.
On 30 June, AGL disclosed its intent to demerge. GL will be known as Accel Energy Limited as part of the proposal, while the Company's retail business will become a separate entity, AGL Australia Limited.
The integrated essential services provider has been a consistent dividend payer. AGL paid a dividend of AU$0.41 in March and has an annual dividend yield of 11.68%.
Image Source: Kalkine Media (Data Source: ASX)
On 26 July, AGL shares closed 1.502% lower at AU$7.870.
GOOD READ: Which are the top 5 ASX 200 dividend shares?
Fortescue Metals Group Limited (ASX:FMG)
A leading iron ore firm, Fortescue Metals has its prime assets in Western Australia's Pilbara region. Established in 2003, the Company has become one of the largest iron ore producers worldwide.
Buzzing Trends || Which ASX shares pay the best dividends?
FMG recently announced that Fortescue Future Industries (FFI) met its initial decarbonisation projects target.
FMG shares have fared well last month, moving from AU$21.81 on 21 June to AU$25.42 on 26 June.
The mining major has witnessed a significant growth in dividend pay outs in the last four periods. Fortescue Metals paid a dividend of AU$1.47 per share in March and has an annual dividend yield of 9.71%.
Image Source: Kalkine Media (Data Source: ASX)
On 26 July, FMG shares closed at AU$25.420, up 0.673%.
DO WATCH: How to pick good iron ore stocks?
Cromwell Property Group (ASX:CMW)
A real estate investor, Cromwell has a presence across three continents. A part of the ASX200, the Company has three major businesses – wholesale funds management, direct property portfolio, and retail funds management.
On 26 July, the fund manager announced the appointment of Mr Jonathan Callaghan as the Chief Executive Officer (CEO) of the Company. Mr Callaghan worked with Investa Property Group before the appointment and will assume his new role before the end of 2021.
Cromwell's dividend payment has fallen in the last couple of periods. On 24 June, the Company announced a payout of 1.625 cents per share, to be paid on 20 August. CMW has an annual dividend yield of 8.04%.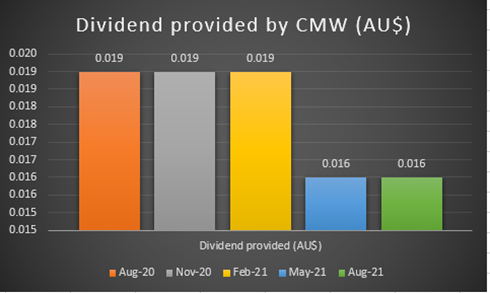 Image Source: Kalkine Media (Data Source: ASX)
On 26 July, CMW shares ended at AU$0.870, down 0.572%.
INTERESTING READ: What's heating up the Australian property market? Three ASX stocks to look at
Aurizon Holdings Limited (ASX:AZJ)
Australia's biggest rail freight operator, Aurizon Holdings is a member of the top 100 companies on the ASX. The Company transports over 250 million tonnes of commodities annually. Besides, AZJ also owns and manages large coal rail networks.
Earlier in May, Aurizon Holdings announced that it had signed a 3-year collaborative agreement with Orange Sky Australia. As part of the partnership, Aurizon will support the national charity founded in 2014.
Another consistent dividend payor on the ASX, AZJ paid a dividend of AU$0.144 per share in March 2021. The Company has an annual dividend yield of 7.26%.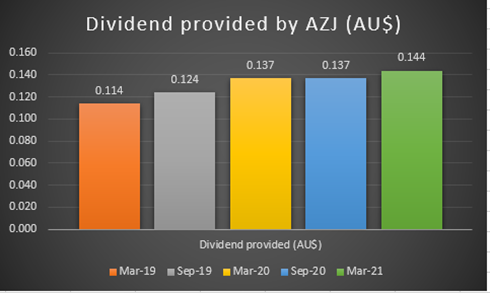 Image Source: Kalkine Media (Data Source: ASX)
On 26 July, AZJ shares closed 1.024% lower at AU$3.870.