Highlights

Dividend payors consist of firms that are generally well-established with a steady flow of revenue.
While dividend-seeking investors may not focus on stocks from specific sectors, they can opt for their preferred sector and look for dividend-paying stocks within those.
In the healthcare sector, Sonic Healthcare, Ramsay Health Care, Cochlear and Healius are some dividend payors that have consistently provided dividends in the last decade.
While not explicitly known for attractive dividend payouts, some healthcare stocks have been consistent dividend payors over the past couple of years. In general, well-established, mature firms pay regular dividends, irrespective of the current economic scenario, and are thus, attractive for the market participants.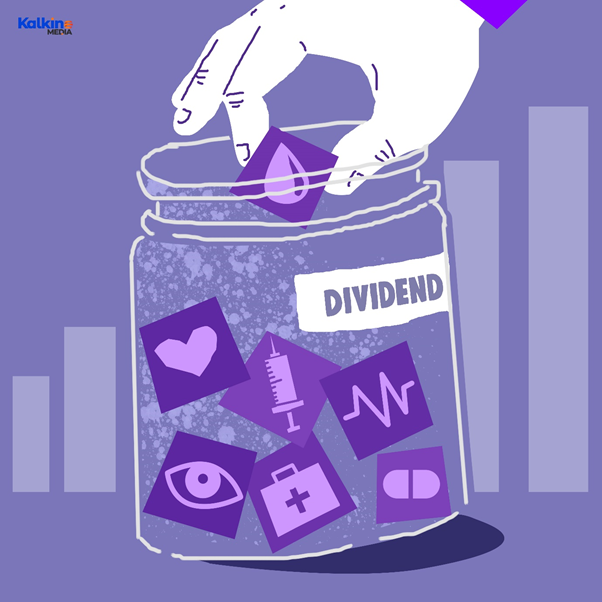 Copyright © 2021 Kalkine Media
This article would focus on four ASX-listed healthcare stocks that are consistent dividend payors.
RELATED ARTICLE: Looking for healthcare dividend stocks? Here are the top five players
Sonic Healthcare Limited (ASX:SHL)
Sonic Healthcare is amongst the largest medical diagnostics companies in the world. It offers laboratory and radiology services to medical practitioners, hospitals, community health services. The Company has consistently provided dividends since 2011.
In 1H FY2021 (period ended 31 December 2020), SHL delivered strong financials, led by revenue growth of 33% to AU$4.4 billion. Other highlights include:
EBITDA increased by 89% to AU$1.3 billion.
Net profit grew by 166% to AU$678 million.
It provided an interim dividend of AU$0.36 on 24 March 2021.
On 17 June, the Company signed a binding agreement to acquire 100% of Canberra Imaging Group. This acquisition is a positive and an important step in the development of Sonic's Imaging division in Australia, expanding its footprint, deepening its talent pool, boosting the division's revenue by nearly 10%. The deal would also provide a potential opportunity for synergy benefits.
Ramsay Health Care (ASX:RHC)
Ramsay Health Care offers standard health care via a global network of clinical practice, training & research. In 1H FY2021, the Company provided an interim dividend of AU$0.485 on 31 March 2021. RHC has regularly provided dividends since 2011.
The half-yearly results of the Company reflect the COVID-19 impact on its business.
Revenue from patients and other revenue dropped by 6.6% to AU$5,916.6 million.
EBIT declined by 4.2% to AU$583.8 million.
RHC provided an interim dividend of 48.5 cents, down 22.4% on pcp.
0n 19 July 2021, the Company announced that it has reached an agreement with the board of Spire Healthcare Group PLC to acquire the entire issued and to be issued share capital of Spire via a scheme of arrangement.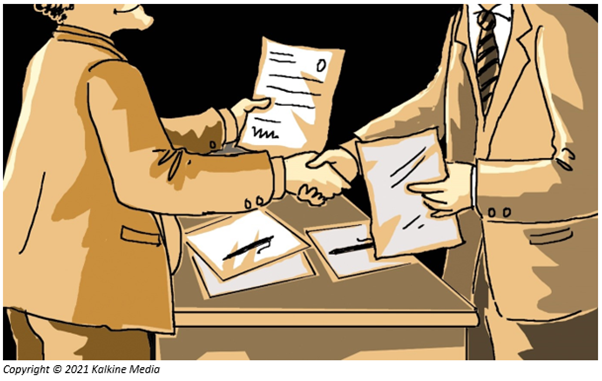 RELATED READ: Why are Australian healthcare shares Telix and Ramsay trending today?
Cochlear Limited (ASX:COH)
Cochlear Limited is into the manufacture and sales of Cochlear implant systems. The Company has been consistent in providing dividends since 2011. In 1H FY2021, it provided an interim dividend of AU$1.15 on 24 March 2021.
1H FY2021 Highlights
Sales revenue declined by 4% to AU$742.8 million.
Underlying net profit declined by 6% to AU$125.3 million.
Statutory net profit grew by 50% to AU$236.2 million.
COH would announce its full-year results ended 30 June 2021 on 20 August 2021.
On 24 February 2021, Cochlear received FDA clearance and CE Mark accreditation for the new Cochlear™ Baha® 6 Max Sound Processor which is designed to enhance hearing results for people with single-sided deafness, or mixed or conductive hearing loss.
Healius Limited (ASX:HLS)
Healius Limited offers quality, reasonable and accessible healthcare for all the residents in Australia. The Company has an extensive network of pathology labs, diagnostic imaging centres, day hospitals and IVF clinics. Since 2011, Healius has constantly paid a dividend. In 1H FY2021, the Company provided an interim dividend of AU$0.065 on 15 April 2021.
In 1H FY2021, the Company witnessed an approx. 190% growth in NPAT and 16% growth in revenue. The Sustainable Improvement Program delivering cost savings and targeting margin expansion.
On 12 July 2021, HLS announced that it has acquired Axis Diagnostic Holdings Pty Limited. The acquisition of Axis Diagnostic Holdings is as per the business' network optimisation strategy and has been funded from cash and is EPS accretive.
Stock Information (As of 16 August 2021)
Source: ASX