Summary

With the impact of the pandemic on the travel sector lasting for over a year, travel lovers have finally started thinking about what they love the most. Also, investors are now watching travel stocks as the industry looks to get back on its feet.
With a few countries resuming tourism, and hotels reporting a boost in bookings, things are certainly looking bright for the travel industry.
Flight Centre Travel Group, Sydney Airport, Corporate Travel Management, Webjet and Sealink Travel are a few exciting travel stocks on the ASX.
The tourism industry was perhaps the hardest hit by the COVID-19 pandemic. However, after dealing with the pandemic for over a year, travel is now on the minds of many travel enthusiasts as the situation improves. Similarly, the market participants are also watching travel stocks as the industry gets back on its feet.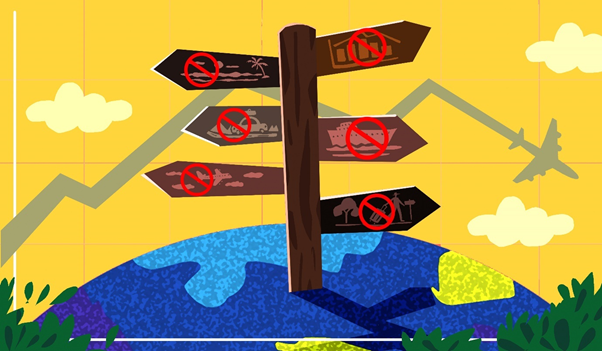 Source: Copyright © 2021 Kalkine Media
In the travel industry, sub-sectors such as hotels, restaurants, and airlines bore the impact of the COVID-19 with significant losses over the past few months. However, with aeroplanes and cruise liners resuming their operations in some parts of the world and hotels reporting a boost in bookings, things certainly look bright for tourism.
ALSO READ: A Matter of Hygiene: The Habits We Need to Keep in a Post-Pandemic World
There is also the possibility of vaccine tourism. Some tourist destinations, including the Maldives, already offer COVID-19 vaccine to tourists who plan to visit the country.
However, the borders of Australia are closed, and entry to the country remains strictly controlled to help prevent COVID-19 spread. In Sydney, the COVID-19 induced lockdown has been extended as the delta variant of coronavirus spreads.
DO READ: When would international flights resume in Australia?
With this backdrop, let us talk about five exciting ASX-listed travel stocks-
Flight Centre Travel Group Ltd (ASX:FLT)
The Flight Centre Travel Group is one of the leading travel retailers and corporate travel managers worldwide.
Flight Centre Travel Group disclosed that the Company would offer shares to its employees who will stick for the next 18 months. In an update published on 25 June 2021, FLT highlighted that any employee (not including board and senior management) who stays until 31 December 2022 will receive 250 shares.
On 8 July 2021, FLT shares closed at AU$15.920, up 0.632%. The Company delivered a 29% return in FY2021.
Source: Copyright © 2021 Kalkine Image
Sydney Airport Holdings Pty Ltd (ASX:SYD)
Sydney Airport Holdings into Airport Operations and is the largest airport in Australia. The Company is the gateway to global travel in and out of the country.
On 5 July, SYD received a conditional, non-binding proposal for its acquisition by a group of infrastructure investors. The indicative price is AU$8.25 per stapled security.
On 8 July 2021, SYD shares ended at AU$7.830, up 2.890%.
GOOD READ: Why the shares of Sydney Airport, Starpharma, and Crown Resorts are creating a buzz today?
Corporate Travel Management Ltd (ASX:CTD)
The ASX-listed global leader in business travel management services, Corporate Travel Management, offers innovative and cost-effective travel management solutions to corporate management.
In April 2021, the Company provided a market update and highlighted that post-COVID-19, CTD is a significantly larger business. In addition, CTD highlighted that Travel and Transport US acquisition is well progressed with all synergies on track as anticipated.
Notably, Corporate Travel Management has bolstered its position as a leading corporate travel manager worldwide. In addition, CTM remains well-positioned with net cash of ~AU$105 million on 31 March without any debt.
On 8 July 2021, CTD shares closed at AU$21.450, down 0.924%.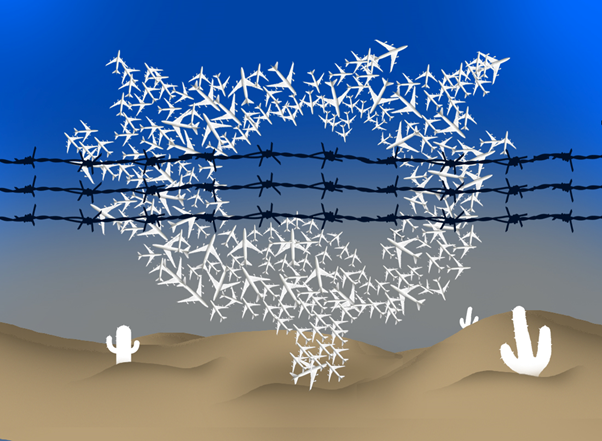 Source: Copyright © 2021 Kalkine Media
ASX-listed digital travel business Webjet is the number one Online Travel Agency (OTA) in Australia and New Zealand. The Company spans both wholesale markets (via B2B) as well as consumer (via B2C).
Webjet anticipates that the ongoing vaccination drills across the world will allow travel markets to reopen gradually. As a result, the Company believes that the outlook for travel recovery is strong, and there is substantial pent-up demand for travel, particularly in leisure travel. Moreover, Webjet remains in a solid place with cash of almost AU$261 million as of 31 March 2021.
On 8 July 2021, WEB shares ended at AU$5.250, up 0.190%.
INTERESTING READ: Is it good to invest in ASX travel stocks now?
Sealink Travel Group Ltd (ASX:SLK)
SeaLink Travel Group is one of the most diverse multi-modal transport companies in Australia. The Group boasts performance-driven capabilities across bus, ferry, as well as light rail.
On 1 July 2021, the Group disclosed that it had completed the acquisition of Go West Tours from the Vendors. Go West Tours is a prominent bus passenger transport business that operates in regional WA. The acquisition was valued at AU$84.7 million and an earn-out component of up to AU$25.0 million.
Furthermore, the acquisition complements and enhances the already established Australian bus operations of SeaLink.
On 8 July 2021, SLK shares ended at AU$9.170, down by 1.186%.