Summary

With cannabidiol down-scheduling by the Therapeutic Goods Administration, cannabis companies are focussed on registering their low-dose CBD products for over-the-counter sales in Australia.
With a favourable environment and promising preliminary research around the medicinal benefits of cannabis, Australian players have stepped up their R&D to address the unmet medical needs.
Ecofibre, Incannex Healthcare, Little Green Pharma, Cann Group, and MGC Pharmaceuticals are the leading players in the Australian cannabis space.
The Australian cannabis sector witnessed a boost after the Therapeutic Goods Administration (TGA) down-scheduled cannabidiol (CBD)-based therapeutic products. Moreover, this allows Australian patients to purchase CBD products from a pharmacist without a prescription.
With the TGA down-scheduling, cannabis companies can now apply for the over-the-counter (OTC) sales of low-dose CBD-based medicinal products. One such player is Cann Group (ASX:CAN), which has planned its low dose CBD capsule registration.
Apart from the favourable update for the industry, a few ASX-listed players have gained attention driven by robust performance in the June 2021 quarter.
With this backdrop, let us discuss 10 leading ASX-listed cannabis stocks that look good for August 2021, arranged based on market capitalisation-
Ecofibre Limited (ASX:EOF)
Hemp-based product provider Ecofibre Limited owns or controls crucial value chain segments in multiple businesses, from breeding, growing, and manufacturing to sales and marketing of cannabis-based medicinal products.
In Q4 FY2021, Ecofibre reported revenue of AU$7.3 million, up by 7% on the prior quarter. Post-acquisition capability builds in Hemp Black is also nearing completion, which will open the initial revenue streams in the first quarter of 2022 from multiple new clients.
ALSO READ: 15 ASX cannabis stocks to look at in 2021
Incannex Healthcare Limited (ASX:IHL)
Incannex Healthcare is a cannabis-centric innovator and developer of medicinal cannabinoid products and has a global export capability.
On 22 July 2021, the Company disclosed that as part of the IHL-42X development program, it had filed an International Patent Application entitled "Methods for the treatment of obstructive sleep apnoea".
Incannex also obtained approval from the ethics to commence an open-label extension to Phase 2b clinical trial.
Little Green Pharma (ASX:LGP)
Little Green Pharma is a global, vertically integrated, and geographically diverse medicinal cannabis company with operations from cultivation and production of cannabis through manufacturing and distribution.
On 22 June 2021, the Company disclosed that it had acquired world-class GACP cultivation and GMP licensed medicinal cannabis facility in Denmark.
Copyright © 2021 Kalkine Media
ALSO READ: Keen on cannabis stocks? Three ASX shares worth a look
Cann Group is engaged in building a world-class cannabis business focused on breeding, cultivation, manufacturing as well as supply of cannabis-based medicinal products. The Company also owns a Europe-based firm, Satipharm, which is solely licensed to produce, develop, and sell the Gelpell delivery system for cannabinoids.
In its June 2021 quarterly report, the Company disclosed that it is focussing on expanding the distribution of Satipharm products and proceeding with low-dose CBD capsule registration in Australia. Cann Group also highlighted that construction of its Mildura facility progressed on schedule during the quarter.
Copyright © 2020 Kalkine Media
MGC Pharmaceuticals (ASX:MXC)
MGC Pharmaceuticals is engaged in the development and supply of inexpensive standardised phytocannabinoid-derived medicines.
In July 2021, the Company commenced Phase 3 clinical trial to assess the efficacy and safety of the natural anti-inflammatory formulation CimetrATM. Furthermore, the Company has submitted a patent application for Cannabinoid Drug Delivery System to the European IP Office.
MUST READ: All you need to know about Australia's burgeoning medicinal cannabis industry
IDT Australia Ltd (ASX:IDT)
Australian pharmaceutical manufacturing firm IDT Australia has tremendous experience developing and producing high potency and high containment pharmaceuticals.
On 22 June 2021, IDT Australia received its first commercial shipment of medicinal cannabis flowers through a partnership with Clever Leaves Holdings Inc (NASDAQ:CLVR, CLVRW).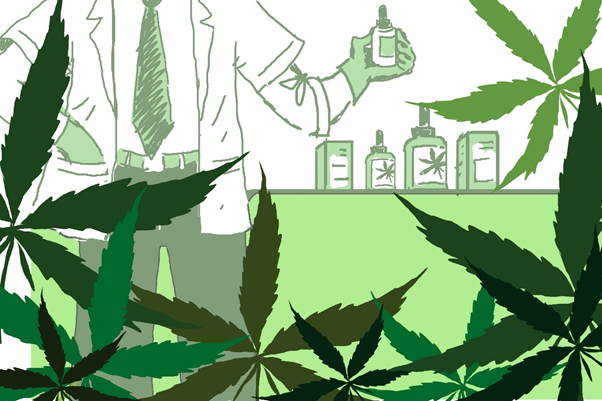 Copyright © 2021 Kalkine Media
Also, the Company is in discussions with the Victorian government and Monash Institute of Pharmaceutical Sciences to potentially provide cGMP manufacturing services for the development of Australia's first local mRNA COVID-19 vaccine candidate.
Althea Group (ASX:AGH)
Althea Group Holdings is a prominent player engaged in the production, sales and commercialisation of cannabis medicinal products as well as consumer packaged goods. In July 2021, Althea's Peak Processing Solutions, entered into a manufacturing contract with Delshen Therapeutics Corp. Delshen is a wholly owned subsidiary of a leading Canadian cannabis licensed operator and brand marketer 48North Cannabis Corp (CVE: NRTH).
With this agreement, Peak will supply four products for Latitude, a market-leading cannabis wellness brand of 48Norths.
Botanix Pharmaceuticals Ltd (ASX:BOT)
Botanix Pharmaceuticals is engaged in the development of cannabis-based therapeutic products. On 23 July 2021, BOT released its quarterly report highlighting the successful launch of BTX 1702 rosacea clinical study and encouraging findings from the BTX 1204A pilot study.
BOT disclosed that preparation for the BTX 1801 Phase 2b trial for the prevention of bloodstream infections is well progressed and anticipated to start in 4Q CY21.
Furthermore, the Company remains in a strong financial position with a cash balance of AU$21.6 million as of 30 June 2021.
Copyright © 2021 Kalkine Media
AusCann Group Holdings Ltd (ASX:AC8)
AusCann Group develops and markets cannabis-derived therapeutic products to cater to the unmet medical needs of both animals and humans. On 20 July 2021, AusCann disclosed that the Company commenced the Australian product registration with the first regulatory filing for DermaCann®.
Subject to regulatory authorisation, AusCann's DermaCann® will be a world 'first in class' regulatory authorised oral cannabinoid-based products for animals.
BOD Australia (ASX:BDA)
Bod Australia is a cannabis-centric player delivering premium medicinal cannabis products for consumer and medical markets. BDA attained record medicinal cannabis sales growth in FY21, with 12,187 products dispensed.
On 21 July 2021, the Company revealed that Mr Patrice Malard had retired as a Non-Executive Director. Also, BOD onboarded Mr Malard as the Board of Directors, following the Company's exclusive agreement with NewH2.