Australia's leading oro-mucosal drug delivery company, SUDA Pharmaceuticals Ltd (ASX: SUD) produces reliable oral sprays by using its proprietary OroMist® technology to redevelop the ex-blockbuster drugs. SUDA's low-risk oral sprays possess the ability to improve the amount of drug absorbed by the patient's body, thereby increasing the effect of that drug. Marking a revolutionary step in the evolution of drug delivery technology, SUDA has enhanced the bioavailability of administered medications by up to 95 per cent.
The company has recently released its Corporate Presentation on the ASX, incorporating information on its Oro-mucosal Spray Delivery technology, Hydrotrope technology, Partnership Agreements, Business Model and Revenue Stream, and its Key Projects. Let us take a deep dive into the highlights of the presentation below:
Business Model and Revenue Stream
SUDA mentioned in its recently released presentation that its business model and revenue stream is focused on:
Upfront cash with milestones at key development goals and a longer-term focus on recurring revenue.
Short to medium term smaller deals as well as longer term larger deals with mid to large pharma companies around platform opportunities and key internal projects.
Fully funded co-development deals.
Royalty that can change the long-term financial profile of the company.
Advantages of SUDA's Spray Delivery Technology
SUDA's spray delivery technology enables absorption of drugs directly into the bloodstream through the mucosa. The delivery of drugs via mucosa presents the following advantages: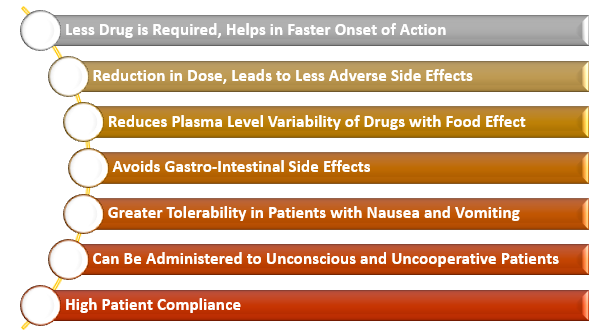 SUDA's OroMist® technology allows direct absorption of drugs, avoiding hepatic first-pass effect and thereby reducing the time taken by the drug to become effective. As reported by the company, more than 40 per cent of the adults and over 50 per cent of the children aged between 6 to 11 years, face difficulties in swallowing tablets. SUDA's oral sprays eliminate injection pain or the need to swallow or inhale the drug.
The company's OroMist® technology depends on unique combinations of Hydrotropes, which are compounds that can improve the aqueous solubility of sparingly soluble substances. SUDA's Hydrotrope technology offers the following significant benefits for drug delivery: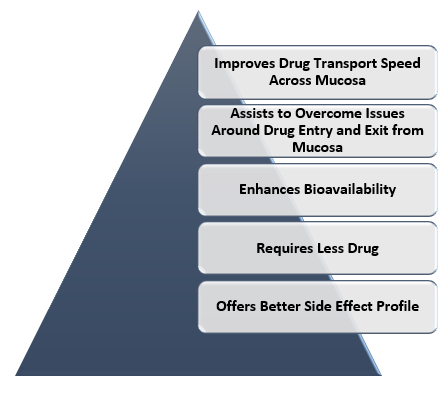 SUDA holds Intellectual Property around the Hydrotrope technology entitled "Mucosal Active Agent Delivery". Hydrotropes are considered as GRAS (Generally Regarded As Safe) compounds or on the Inactive Ingredients Database (IID). The company had observed a significant increase in absorption with its erectile dysfunction drug, SUD-003 plus hydrotropes relative to the base formulation of SUD-003 in ex-vivo buccal membrane model.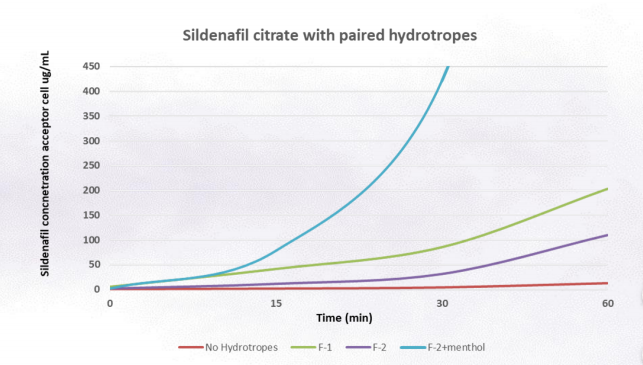 Source: Company's Report (27th August 2019)
Reformulations: A Shorter Road to Market
Reformulation into an oral spray provides fast approval & substantially lower cost under the FDA'S accelerated 505 (b)(2) pathway to approval. Under a 505(b)(2) legislation, the FDA permits a company to count on data such as safety & efficacy about an earlier approved drug, not developed by the company. So, SUDA can also rely on literature or clinical data generated by other companies, to get their oro-mucosal sprays approved.
The FDA 505 (b)(2) approval pathway is a less expensive and a much faster route to the market. Europe follows a similar program, which is contingent on a hybrid application under the EMEA Chapter 10(3) legislation and successive amendments.
The number of 505 (b)(2) approvals has increased significantly by 19 per cent to 75 in 2018, relative to 63 approvals in 2017 (see figure below).
Source: Company's Report (27th August 2019)
Australian Government Registered Research Provider, SUDA Pharmaceuticals was awarded a licence from the Australian TGA in August 2018 to manufacture therapeutic goods. The licence was provided in conjunction with the company's ISO 9001:2015 accreditation. The company's approved manufacturers provide a global manufacturing solution for its partners.
SUDA's Key Projects
The company is currently engaged in numerous key projects that are at different stages of development and commercialisation. Let us take a brief look at the description of its key projects:
Recently, SUDA has announced some key updates on Zolpimist™, Cannabinoids Industry as well as ArTiMist® and Anagrelide.
Drug Development Partnerships
The company offers added-value development services to companies seeking to develop APIs into proprietary oro-mucosal sprays with exclusive advantages. The company had signed license agreements with major pharma companies to jointly develop its oral spray, with development fully funded by its partners.
So far, SUDA has transacted with several major pharmaceutical companies across the world, including Teva Pharmaceutical Industries, Mitsubishi Tanabe Pharma, Pfizer, Aytu BioScience, Strides, Zelda Therapeutics, Cann Pharmaceutical Ltd, Kwangdong, Magna Pharmaceutical Ltd and Eddingpharm.
On 30th August 2019, SUD is trading at AUD 0.004 (11:55 AM AEST).
By offering innovative and high-quality oral spray pharma products, SUDA has been revolutionising the drug delivery technology to improve the lifestyle and health of the global community. The company has made swift progress in its key projects while maintaining consistent growth.
ALSO READ: Anagrelide: Finding new use as an adjuvant therapy in cancer management
---
Disclaimer
This website is a service of Kalkine Media Pty. Ltd. A.C.N. 629 651 672. The website has been prepared for informational purposes only and is not intended to be used as a complete source of information on any particular company. The above article is sponsored but NOT a solicitation or recommendation to buy, sell or hold the stock of the company (or companies) under discussion. We are neither licensed nor qualified to provide investment advice through this platform.