Summary

The Australia Gambling industry has its own presence, having more than 4,700 lottery outlets and 6,800 clubs, pubs, and hotel.
During the pandemic, more betting accounts have been opened with their median monthly spend increasing from $687 to $1,075 for Men aged 18 to 34.
Tabcorp Holdings (ASX:TAH) share price has surged by 15% today, totalling to more than 20% rise for the month so far.
The company has denied media rumours around private equity investment.
Tabcorp has also benefitted from record coverage of Melbourne Cup through its app, an increase of 23% YoY.
Tabcorp Holdings Limited (ASX:TAH) is under the spotlight today amid speculations regarding private equity deal, which the company has denied. Tabcorp shares soared by 15% on the account of rumours circulating in the market regarding private equity investments in Tabcorp.
Tabcorp has come up with a prompt statement, denying all these claims.
Australian gambling industry is an important revenue source for many businesses and provides thousands of jobs. Presently, there are more than 4,700 lottery outlets and 6,800 clubs, pubs, and hotels in Australia, providing gambling services.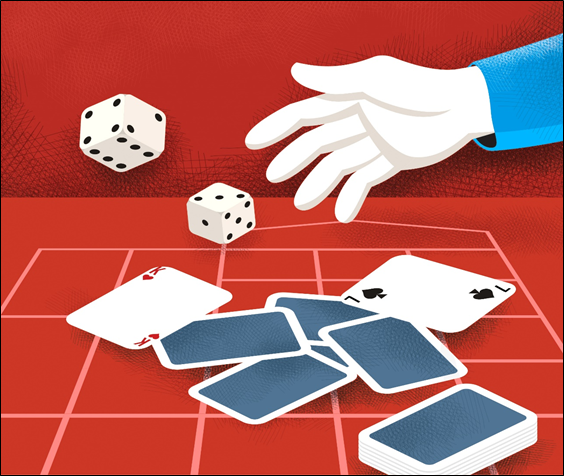 Image Source: © Kalkine Group
Some studies have shown, during the pandemic, quite a lot of betting accounts have been opened. Men aged 18 to 34 have increased their median monthly spend from $687 to $1,075.
Tabcorp Holdings is an Australian based gambling and gaming group which employs more than 5k people. The group operates through three leading businesses: Wagering and Media, Lotteries and Keno and Gaming Services.
Stock Performance
Recently, the company has caught a lot of attention on the street due to some major ongoing developments. The excessive demand has led Tabcorp's share price to surge by more than 20% in November so far.
On 6th November, the stock opened with a massive gap of 10% at $3.9 compared to yesterday's close of $3.54. Within the initial trading hours, the stock clocked the volume of 10 million, surpassing yesterday's total daily volume. Currently, the stock is up by 15% and hovering around $4.07.
Some of the gains can also be attributed to the overall positive sentiments of the Australian as well as global markets regarding Joe Biden's winning expectations for the next US president. The benchmark index S&P/ASX 200 (ASX: XJO) is up by 0.72% at 6183.61 (as at 12:21 PM AEDT)
Record coverage of Melbourne Cup via Tabcorp app
One of the probable reasons for the surge in the share price of Tabcorp is the new record set by Sky Racing for Melbourne Cup coverage, garnering more than 1.5 million views via Tabcorp's app. This is a healthy increase of 23% compared to last year.
Darren Pearce, Tabcorp executive general manager media & international also quoted to have had a real focus on the presentation of the Melbourne Cup this year. He is also pleased with the attraction the company has been able to generate in such a competitive market.
Q1 Trading Update
In the recent Q1 update released by the company, the revenue declined by 5.7% due to Covid19 impact. However, the wagering and media business saw an uptick of 2.9% in revenue due to Increase in content availability.
ALSO READ: Tabcorp Holdings' (ASX:TAH) Business Impacted by COVID-19, FY20 Final Dividend Cancelled