Highlights

Rhinomed has secured a two-year supply agreement for Rhinoswabs and Rhinoswab Juniors from SureScreen Australia
The agreement is for a minimum of 10 million Rhinomed swabs
The development holds the potential to represent more than 160% of H1FY22 revenues
A trial indicated that eight out of ten children preferred Rhinoswab Junior
Rhinomed Limited (ASX: RNO) saw a jump of over 14% in its share price to AU$14.285% midday on 18 July 2022 after the release of an upbeat update.
The wearable nasal and respiratory technology company has scored an exclusive supply deal from SureScreen Australia. Under the agreement, SureScreen will include Rhinomed's Rhinoswabs and Rhinoswab Juniors in its world-class collection of care test kits.
The agreement provides a commitment for at least 10 million Rhinomed swabs over a 24-month period with an option to renew. It will cover the Australian, New Zealand, South Pacific, and Singapore markets.
Further, the deal has the potential to represent more than 160% of H1FY22 revenues of AU$3.75 million.
First antigen kit for children
The first product to market will be the SureScreen SARS-CoV-2 Antigen Rapid test Cassette Gold, particularly designed for children aged 4-12 years. It will feature Rhinomed's novel Rhinoswab Junior, which is the first SARS-CoV-2 rapid antigen kit designed for children, as per the company.
It has a 96.1% Sensitivity and a 99.0% Specificity. Rhinoswab Junior has been successfully registered by SureScreen Australia on the Australian Register of Therapeutic Goods (ARTG), enabling immediate sales.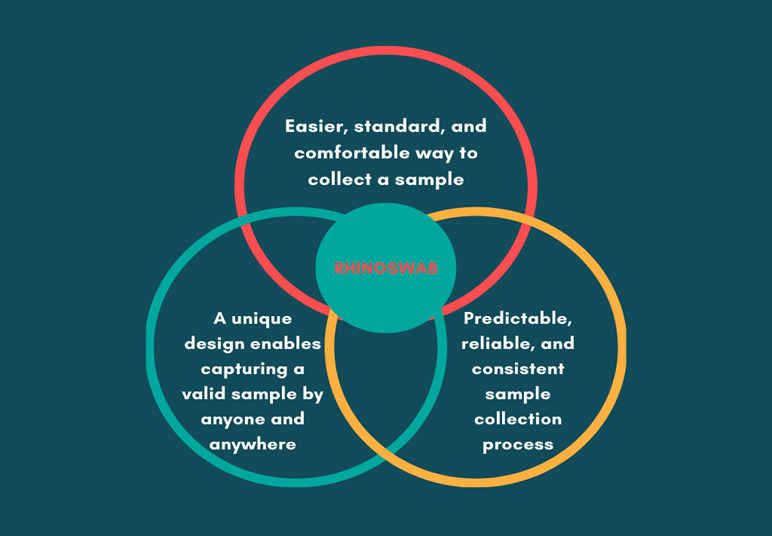 Image Source: ©Kalkine Media® via Canva.com
Data source: company update
Children are a significantly susceptible population group for SARS-Cov-2; however, there is inconsistent testing due to the painful nature of swabbing with traditional nasal swabs. Study reports indicate that 74% of parents are concerned about the stress and pain related to the COVID-19 test of their child and 30% of parents state that these worries probably stop them from taking their child's COVID-19 test.
Enhanced process of testing children
A trial by the Murdoch Children's Research Institute and Royal Children's Hospital Melbourne in 2021 indicated that eight out of ten children preferred Rhinoswab Junior. The test is clinically equivalent to the combined nose and throat swabs.
Adding the Rhinoswab to this new rapid antigen test kit might considerably enhance the process of testing children.
According to the CEO of Rhinomed, Michael Johnson, this is the second important agreement of its kind. The agreement follows the earlier supply pact with BTNX Inc of Canada, covering the supply of 22.5 million swabs over the next 24 months.