Source: PopTika, Shutterstock
The Australian stock market seems to be taking no cues from the Wall Street performance yesterday. After the positive session in the US stock market on 15 April, the Australian stock market traded in red today. The benchmark index ASX 200 was down by just 6.50 points and traded at 7052.10 points.
A-REIT was the best performing sector towards the end, and after gaining substantially since the beginning, Materials shifted to third best performing position today. Evolution Mining Limited (ASX:EVN) from Materials remained in the top gainers by session end.
Zip Co Limited (ASX: Z1P) and Altium Limited (ASX:ALU) from IT also were among the top gainers.
6 of 11 sectors traded lower today, and Energy remained the worst performer for today.
Also read: Mid-market update: ASX 200 marginally in the red
Let's discuss other market updates
After Wall Street's strong performance yesterday on the back of positive US economic data, Asia-Pacific MSCI's broadest shares outside Japan remained nearly unchanged, and Japan's Nikkei crawled up by 0.2%. Shanghai shares declined by 0.2%.
Despite robust economic data, US bond yields declined. The 10-year US Treasuries yield fell to a five-week low, a decline of 1.529%. Consequently, gold prices were steady. The Australian gold index AXGD rose as much as 4.1%, hitting its highest level since 11 Feb 2021.
International highlights by market close
China's official data shows that its economy is back on track as it grew at a record speed, expanding 18.3% from the previous year. The main drivers of growth have been resilient exports, government stimulus and global vaccination progress. It would be interesting to see if China can sustain this pace.
NAB chief executive Ross McEwan said the company would like to aid in the vaccine rollout process before restrictions ease at the international borders. He stated before a parliamentary committee that the bank's customers are experiencing severe challenges in finding people to work.
He emphasised that labour demand is surging in various areas like aged care, hospitality, tourism, and construction, and to meet these demand, businesses need labour for seasonal jobs.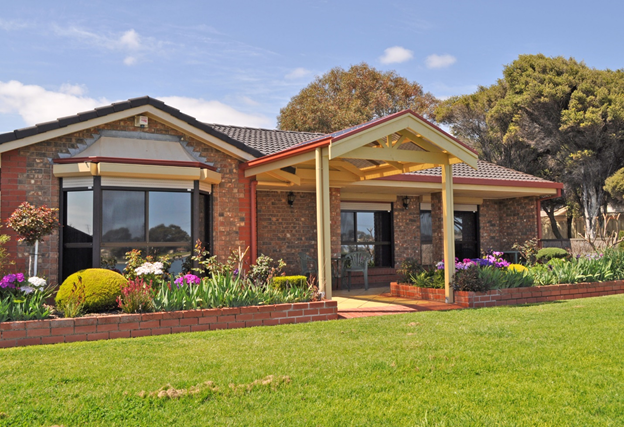 Image source: © Dimkadimon | Megapixl.com
As per the new data, Melbourne recorded one of its substantial spike in house price that has exceeded the AUD 1 million mark. The prices are boosted by low-interest rates, mortgage repayment holidays and first home buyers. The median house value reached AUD 1,004,500, a surge of 8.8 per cent from the previous quarter. Moreover, Victorian houses first time have exceeded an AUD 500,000 median price.
Do check: Is Australia's property market on the cusp of a boom ?
Why are these shares buzzing today?
The base and precious metals explorer, Inca Minerals Limited (ASX: ICG), reached its highest since 12 March. Its price reached AUD 0.13, up by 13%.
The price increased after company's announcement that it secured the Ministry of Energy and Mines' Exploration Permit for the planned 6,070m diamond drill program for its flagship project in Peru. Towards the session end, Inca shares gained by 13.043%.