The S&P/ASX200 was slightly down when the opening bell rang, whereas it's up by 16.50 points to 7078.20 (AEST: 03:24 pm). The index is pulled up by solid performance visible in gold miners, and iron ore players have edged ahead. This is bolstered by the surge in Aluminum pricing, which last saw this highest level in 2018, and Copper prices reached a 10-year peak yesterday.
The majority of the sectors are in the green today, with Materials the best performing sector showing a gain of 1.09%.
Let's first focus on why Friday the 7 May 2021 an important day. Some important events planned across the globe today are:
Reserve Bank of Australia (RBA) is out with its statement on monetary policy by 11:30 (AEST).
China will also come out with its Trade balance data for April.
Eurozone will update about Industrial Production for March.
The US will declare its Job report for April.
Let's have a look at the first big news
RBA Monetary policy
Image Source: © Cammeraydave | Megapixl.com
RBA Monetary policy statement is announced. A screen through some critical points
Strong growth in the economy is expected this year and next year, supporting higher GDP forecast of 4% through 2021 and around 3.5% over 2022.
The ease of lockdown restriction has started due to an increase in vaccine supply.
Australia recently declared its employment data showing the fall in unemployment in March by 5.6% following an increase in employment of about 200,000 between December & March.
Besides a more robust outlook, wages and inflation data remains depressing.
Most of the stimulus programs such as JobKeeper have been expired, but an increase in employment fills the gap leading to increasing consumer spending.
International trade is witnessing a global shift.
All central banks worldwide are maintaining accommodative monetary policies unless sustainable progress levels are achieved.
News Corporation (ASX:NWS)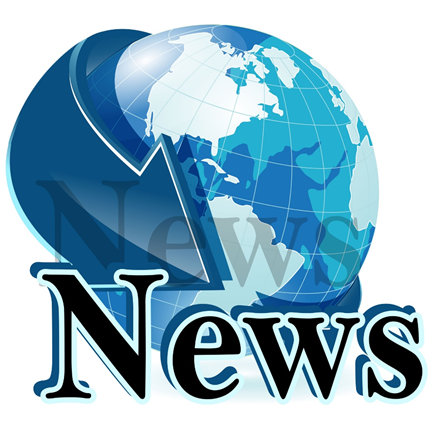 Image Source: © Bruxov | Megapixl.com
Good news comes from News Corp., owner of The Australian, The Daily Telegraph and The Herald Sun, and 65% shareholder of Foxtel. The global media company announced it's on track to report the most profitable financial year since 2013, with further increases in revenue and earnings data.
Revenue is up by 3%, reaching US$ 2.34 billion for the quarter ending 31 March 2021, while Net income is US$ 96 million compared to a net loss of US$ 1 billion last year.
As per Rupert Murdoch, the company could reach this level due to its real estate and book publishing investments. Other supporting factors are cost-cutting initiatives at Foxtel.
Macquarie Group Limited (ASX:MQG)
Image Source: © Olivier26 | Megapixl.com
Macquarie Group, an Australian investment bank and financial service company, record a new high in its annual profit. This high is attributed to company's successful handling of coronavirus crises.
Net profit for the company is noted at a 10% high compared to last year with a 3.6% rise in revenue.
The diversification policy followed by the company landed such business performance despite challenging market conditions.
Moving on to the following big news
National Australian Bank Limited (ASX:NAB)
National Australian Bank (NAB) has received a final nod to sell its wealth management division, MLC Wealth, to IOOF. The company has received pending regulatory approval from the Australian Prudential Regulation Authority (APRA). NAB received the approval just hours after its half-yearly results announcement, beating the market expectation.
IOOF is already an ANZ wealth management arm owner, and with MLC adding to its kitty, the combined group is expected to leapfrog rival AMP to become the largest provider of financial services in Australia.
The deal was already approved by the Australian Competition and Consumer Commission (ACCC) in December 2020.
Also read: Banks pump up dividends as earnings recover
And finally, some parliament news
Prime Minister Scott Morrison announced today that the ban on flights from India to be removed from 15 May 2021. The ban is doing its work well in curbing the virus spread in Australia. However, 3 charter flights will run during May from India to Australia to get home 900 most vulnerable Australians.
On the opening of International Travel, the decision is not yet taken on the same and is expected in phases depending on the COVID-19 spread situation across.