The market is trading near day's high at the close, after the Reserve Bank of Australia's (RBA) maintained status quo in its latest policy announcement and upgraded the country's GDP growth estimates. The benchmark index ASX 200 was up 35.5 points or 0.51% to trade at 7,064. Eight of 11 sectors are trading in green, while Material is the best performing sector. Other sectors that lead on ASX include Energy, Industrials, Consumer Discretionary, Consumer Staples, Utilities, Telecommunications Services and A-REIT. While Information Technology, Healthcare and Financial sectors are among top losers.
Image source: isak55, Shutterstock
Earlier today, ASX 200 opened higher amid hopes that the Reserve Bank of Australia (RBA) would maintain status quo on cash rate despite a solid economic recovery and a housing boom.
In line with market expectations, the Australian central bank has maintained status quo in current policy settings, including the targets of 10 basis points for the cash rate and the yield on the 3-year Australian Government bond. The central bank has also decided to continue the current parameters of the Term Funding Facility and the government bond purchase program. The bank's central scenario for GDP growth has been revised up further, with growth of 4.75 per cent expected over 2021 and 3.5 per cent over 2022.
Top gainers and Losers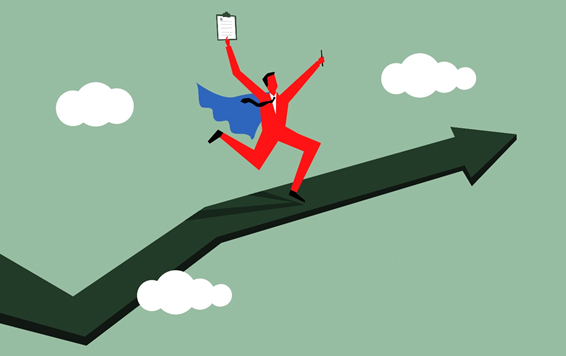 Copyright © 2021 Kalkine Media Pty Ltd
Heavyweight miners, especially gold explorers, are the top performers on ASX 200, while technology and financial stocks were major losers.
Among the individual stocks, Silver Lake Resources Limited (ASX:SLR) was top gainer, rising as high as 7.6% to AU$1.83, owing to weakness in bond yield and US dollar. The gold shares have performed on a strong note in the past few days following the US Federal Reserve's decision to keep rates on hold.
Ramelius Resources Limited (ASX:RMS), Northern Star Resources Limited (ASX:NST), Worley Limited (ASX:WOR), and Resolute Mining Limited (ASX:RSG), were among other top gainers.
Some of the worst performing shares are Megaport Limited (ASX:MP1), Domain Holdings Australia Ltd. (ASX:DHG), ZIP Co Limited (ASX:Z1P), Altium Limited (ASX:ALU) and NRW Holdings Limited (ASX:NWH).
Newsmakers
Shares of the software solutions firm Future First Technologies Limited (ASX:FFT) rose as much as 19.7% to AU$0.085 per share after the company informed its unit Asset Vision has won multi-year contract to supply software solutions for Sydney-based infrastructure works co Ventia.
The shares of Leigh Creek Energy Limited (ASX:LCK) soared as much as 17% to AU$0.31, their highest since 10 May 2019, after the company entered binding heads of agreement with South Korean construction firm DL E&C Co and is negotiating terms for construction of a urea production facility in South Australia.
Medical technology firm ImpediMed Limited (ASX.IPD) shares traded at AU$0.120 after the company revealed that it is using bioimpedance spectroscopy (BIS) technology to produce powerful data to improve patient health and the SOZO has been accepted at the American College of Cardiology's (ACC) 70 Virtual Annual Scientific Session.
The shares of Odyssey Gold Ltd (ASX:ODY) rallied over 100% to A$0.155, hitting their highest since 22 October 2012, after the gold explorer stated drilling at the Bottle Dump deposit at its Tuckanarra gold project in Western Australia had revealed significant visible gold.
Shares of Recce Pharmaceuticals Ltd (ASX:RCE), which is developing new classes of synthetic anti-infectives, was trading higher by 5% at AU$1.190, after the company shared that RECCE 327 had showcased bactericidal activity against all six antibiotic-resistant ESKAPE pathogens, including drug-resistant mutations and two other WHO priority pathogens list.
The share price of ResApp Health Ltd (ASX:RAP) gained as much as 7.843% to A$0.055 per share after the company said that health technology firm Ilara Health would be promoting, marketing, and selling ResAppDx, a smartphone app for acute respiratory disease diagnosis in Kenya.
Bulletin Resources Limited (ASX:BNR) shares rose over 2% after the company unveiled results from the recent drilling programme at its Lake Rebecca gold project, 150km east north-east of Kalgoorlie, Western Australia.
Mobecom Limited (ASX:MBM) shares were spotted trading at A$0.034 after the company announced that it had signed a share purchase agreement to acquire 100% of Neat Tickets Pty Ltd, a business trading at Neat Ideas for A$2,040,000, plus up to 1,500,000 shares in MBM.
Infomedia Ltd (ASX:IFM) announced that it had acquired US-based e-commerce platform SimplePart for an upfront consideration of US$S24.5 million along with an earn-out of up to US$20.5 million over three years.
Global Market Update
Overseas, the Asia-Pacific markets were trading on mixed trends amid thin trade as three major markets – China, Japan and Thailand – are closed on account of respective national holidays. The Hong Kong's Hang Seng and Dow Jones New Zealand were trading higher, while South Korean KOSPI was reeling under selling pressure.
Commodity Market Update
Crude oil futures edged higher on hopes that easing travel restrictions in Europe may spur demand. However, the spike in COVID-19 cases in India continues to weigh as fresh lockdown measures dented demand for transport fuel. On Monday, crude oil prices rose over 1% amid recovery in demand in the US and China.
Gold prices edged lower on Tuesday, after rising over 1% in previous session, as strong US dollar and US Federal Reserve Chairman Jerome Powell comment on the economy dented demand for yellow metal. Spot gold price was down 0.2% at US$1,789 an ounce, retreating from two-month high of $1,797.75 on Monday.