Summary

Total Brain (ASX:TTB) signs three-year contract with Eastman
Tasman Resources (ASX:TAS) reports significant growth of OptiBlend® in Indian Market
Spark Infrastructure (ASX:SKI) rises most in 12 years on $3.7 billion buyout offer
The S&P/ASX200 is lower today, dropping 20.20 points or 0.27% to 7,334.50.
Over the last five days, the index is virtually unchanged, but is currently 0.97% below its 52-week high.
Sectors are mixed. 9 of 11 sectors are lower today along with the S&P/ASX 200 Index. Materials is the best performing sector, gaining 1.03% and 3.46% for the past five days.
Actinogen (ASX:ACW) enrolls first patient in XanaMIA trial
Image: © Lisafx | Megapixl.com
ASX-listed biotechnology firm Actinogen Medical Limited (ASX:ACW) announced on 15 July that it has enrolled the first patient in Part A of its two-part XanaMIA trial, which targets patients with mild Cognitive Impairment due to Alzheimer's disease. This follows Actinogen receiving ethics approval from the Bellberry Human Research Ethics Committee to start the XanaMIA Part A study which was announced on 2 June 2021.
As per the announcement, Part A is being conducted at 4 outpatient sites in Australia and will enroll 105 older healthy volunteers, aged 50-80 years old, in a dose-ranging study to confirm the minimum effective dose.
The study will determine the safety and efficacy of a 5mg and 10mg Xanamem dose on cognition (ability to remember and think), over 6 weeks.
The stock ACW was spotted trading 10.869% up at AU$0.127 per share.
Tasman Resources (ASX:TAS) reports significant growth of OptiBlend® in Indian Market
© Rehanqureshi | Megapixl.com
Tasman Resources Limited (ASX:TAS) shared on Thursday that there is a significant growth of OptiBlend® in the Indian Market.
Eden Innovations Ltd (ASX:EDE) has provided an update on the growth occurring in sales of OptiBlend®, Eden's proprietary dual fuel system that enables diesel generator sets to run on a combination of Natural Gas (up to approximately 70%) thereby reducing the diesel fuel consumption down to approximately 30% of the total fuel requirement.
Key highlights:
Indian OptiBlend® sales for Q4-FY21 - Total AUD $343,589.
Indian OptiBlend® sales for FY21 - Total AUD $989,749.
Sales are to large companies, driven by a combination of: Lower price of Natural Gas compared to diesel fuel; and various government regulations and decisions, prohibiting the operation of diesel generators on diesel fuel alone during the winter period due to the emission levels generated.
Tasman through its wholly owned subsidiary, Noble Energy Pty Ltd, holds 631,777,564 fully paid shares in Eden representing 30.33% of the total issued capital of Eden Innovations Ltd.
Meanwhile, the stock was trading at AU$0.030 per share at 2:30 PM AEST.
Total Brain (ASX:TTB) signs three-year contract with Eastman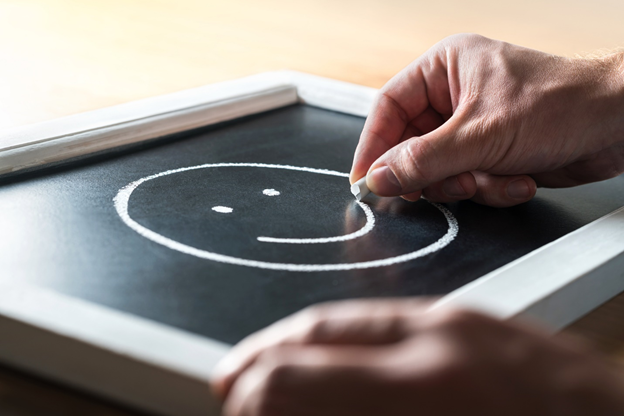 Image © Terovesalainen | Megapixl.com
Total Brain Limited (ASX:TTB) announced today that it has entered into a three-year, renewable contract to provide its mental health software to Eastman, a U.S.-based, global specialty materials company.
Founded in 1920 and based in Kingsport, Tennessee, United States, Eastman serves customers in more than 100 countries, and is a part of the Fortune 500.
Under the terms of the contract, Total Brain will be rolled-out to approximately 10,500 U.S. employees and their spouses/domestic partners, representing AU$250k in Annual Recurring Revenue to TTB.
The stock TTB was spotted trading at AU$0.310 per share on the ASX at 2:36 PM AEST.
Forbidden Foods (ASX:FFF) signs distribution agreement for Philippines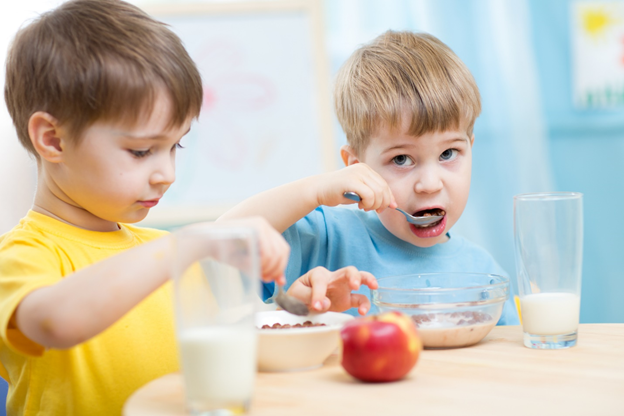 © Oksun70 | Megapixl.com
Forbidden Foods Ltd (ASX: FFF), the food & beverage company, announced that it had signed an exclusive distribution agreement for FUNCH & Sensory Mill in the Philippines. The agreement has been signed with Moshi Wellness OPC (Moshi). It will allow FFF to sell, market and distribute its infant & toddler, health & nutrition brand FUNCH® and its plant-based food brand Sensory Mill®.
The Philippines is a net food importer with the food and non-alcoholic drinks category valued at AU$164 billion. Therefore, FFF views the Philippines as an attractive market. Furthermore, increased incomes are expected to bring further opportunities for premium food and beverage offerings.
FUNCH® has already launched stores on the top two websites in the Philippines. In addition, Moshi's offline distribution channels will extend FFFs products to grocery stores, pharmacy stores and baby stores. FFF has already sold and supplied a trial order to Moshi and received positive feedback from key stakeholders.
The agreement further extends FFF's growing presence in Asia. It follows recent distribution agreements in China, Vietnam and Malaysia.
FFF shares traded at AU$0.245 at 2:30 PM AEST.
Rhythm Biosciences (ASX:RHY) drives expansion in the US with a new entity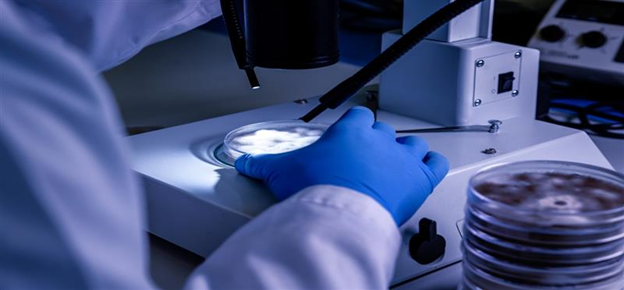 Image Source: © Dhvstockphoto | Megapixl.com
Rhythm Biosciences (ASX:RHY), the medical diagnostics company, reported that it had established a 100% owned US domiciled entity. The new US entity, IchorDX, Inc., has been established as part of its US market entry plan.
The US is one of the world's largest diagnostic markets. The US entity will enable RHY with optionality and a more focused commercial pathway for ColoSTAT® in the US.
According to the company, IchorDX, Inc. has been established to create a global footprint for RHY's transformative cancer detection technology in the US. The global need for a simple and accurate mass screening blood test for colorectal cancer is growing. With IchorDX, Inc., RHY has moved closer to meeting this need.
RHY shares traded 4.117% higher at AU$0.885 at 2:30 PM AEST.
Spark Infrastructure (ASX:SKI) rises most in 12 years on $3.7 billion buyout offer
Electricity infrastructure investor Spark Infrastructure Group (ASX:SKI) jumped as much as 7.5% to AU$2.665, its biggest intraday percentage jump since June 2009.
The Company stated it has received a buyout proposal from a consortium led by Canadian pension fund, Ontario Teachers' Pension Plan Board, and U.S. private equity KKR & Co.
The consortium has offered to buy Spark at AU$2.80 per share - a nearly 13% premium to SKI's last close of AU$2.48 - valuing SKI at AU$4.91 billion.
SKI said offer "undervalues" the firm and did not agree to open its books to the consortium.
SKI elaborated it was "prepared to provide limited information on its business and its prospects", essentially leaving the door open on the offer.
SKI has hit its highest since July 2019 and is on track to post a third straight session of gains.
Spark is second-biggest percentage gainer in the ASX 200 benchmark index AXJO today.