Highlights

The first and second wave of COVID-19 has taken many lives. Many people recovered as well.
The Healthcare industry had a crucial role to play to protect people from the deadly virus.
Lately, a new variant of COVID-19 has raised the alarm amongst people. Thus, bringing healthcare players into the spotlight again.
ASX listed healthcare player SHL and HLS played a vital role in the last two waves.
The world has experienced two waves of COVID-19, and now there is a fear of the third wave after omicron virus cases were found in different parts of the world. WHO named this new COVID-19 variant Omicron. This variant has several mutations that may have an impact on the way it acts, such as ease of spreading and its severity. Currently, researchers in South Africa and other parts of the world are researching to understand various aspects of Omicron. They will share an update in case of any findings during research.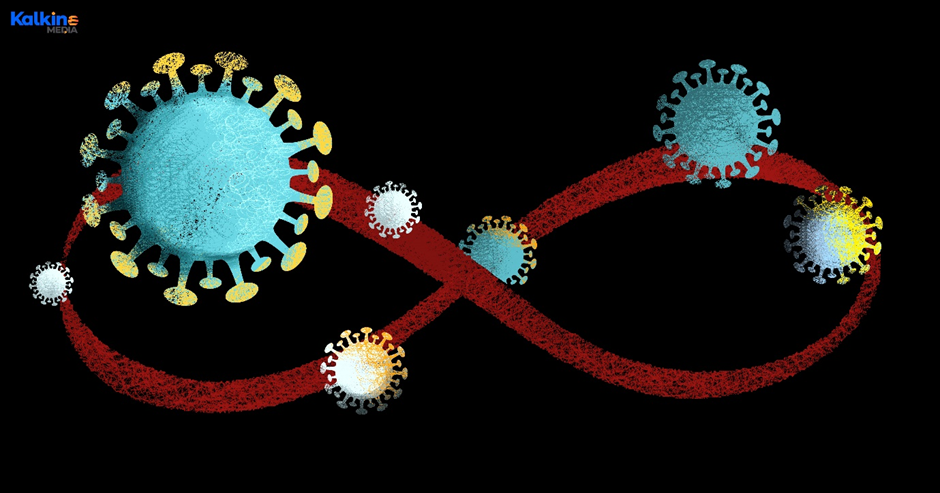 Copyright © 2021 Kalkine Media
Because of the fear among people related to this new COVID-19 variant, many healthcare players have started gaining market attention lately. On that note, let us look at two ASX-listed players.
DO READ: ASX 200 to fall as Omicron concerns linger
DO WATCH:
Healius Limited (ASX:HLS)
Healius Limited is among the leading healthcare companies in Australia. It offers quality, affordable and accessible healthcare to Australians. It has an extensive network of pathology labs, diagnostic imaging centres, day hospitals and IVF clinics. It also offers speciality diagnostic services to consumers and their referring practitioners. At the same time, it also supports independent healthcare professionals in the provision of care in its centres, day hospitals as well as fertility clinics.
In Q1 FY2022, HLS reported strong earnings growth, driven by increased COVID testing and effective cost control. Besides, it conducted more than 40,000 COVID-19 tests per day. It also signed an agreement for Montserrat's new private hospital at Murdoch, Western Australia. As a result, the revenue increased from AU$480.2 million in Q1 FY2021 to Q1 FY2022 and underlying EBIT from 77.9 in Q1 FY2021 to AU$201.9 million. The revenue was driven by COVID testing revenue and stronger non-COVID revenue.
Pathology revenue was also solid during the quarter. On the other hand, Imaging revenue fluctuated, and day hospital revenue declined during the period.
The healthcare stock closed today's session at AU$4.640 per share, 1.903% lower.
ALSO READ:
Sonic Healthcare (ASX: SHL)
Sonic Healthcare is one of the leading providers of medical diagnostics in the world. It has a reputation for excellence in lab medicine/pathology, radiology, and primary care medical services across operations in Australasia, Europe & North America.
On 30 November 2021, the Company announced that it has signed a deal to form a joint venture with Harrison.ai to co-develop as well as commercialise efficient and precise clinical Artificial Intelligence solutions in pathology. Also, SHL has taken a significant strategic shareholding in Harrison.ai.

On 18 November 2021, the Company provided a trading update for four months ended 31 October 2021. During the period, the Company's staff played a critical role in combating the pandemic. It conducted lab testing for tens of thousands of people for COVID-19 daily. It also performed COVID-19 serology testing and, in certain markets, COVID-19 whole genome sequencing to help detect variants. In Australia, the Company has provided more than 1 million COVID-19 shots to the public all through special-purpose high volume hubs and via its network of over 200 medical centres.
Copyright © 2021 Kalkine Media
Revenue during this period increased by 5% to AU$3,087 million and 16% to AU$991 million.
Meanwhile, the stock closed at AU$42.660 per share today, down 1.136%.
ALSO READ: Sonic Healthcare (ASX:SHL) profit balloons 166% on COVID-19 testing
What's next?
The above discussed players played a significant role during the first and second waves of COVID-19. The ongoing test on the new COVID-19 variant would help scientists to identify the severity of this variant. Also, many countries have increased the vaccination rate. The test on Omicron would also help people to understand whether the existing vaccination is effective on this variant on not.