Capital expenditure or CapEx is the expenses undertaken by a company on assets and investment decisions that are expected to provide durable benefit to the business and generate long-term growth over a period of time. For instance, new equipment are bought by a company to enhance the productive capacity of, say its manufacturing facility, with the anticipation that it would eventually yield higher revenues. It is a crucial part of strategic decisions for an organisation and as the right investment can foster growth and enhance margin by improvements in efficiency.
Is high capital expenditure a good sign or a bad sign?
Boards usually undertake capital expenditure decisions with the intention to add value to the organisation over a period of time. From an investor/analyst standpoint, the next challenging and unavoidable task that one often face is understanding and distinguishing between two different kinds of CapEx for companies– Growth CapEx and Maintenance CapEx.
Generally, the capital expenditure undertaken by a company to expand its existing operations or further its growth prospects to ultimately increase revenue and profits, is termed as Growth CapEx. This may include activities like acquisition of fixed assets, buying of hardware (say, computers), vehicles for transportation of goods, or infrastructure expansion. Maintenance CapEx, on the other hand, refers to expenditures that are incurred to sustain current revenues and profits, and something the company cannot do without.
Understanding the Distinction and Real-Life Scenarios
Since expenditure on new assets to enhance productivity is discretionary in nature, a Company may decide not to proceed with Growth CapEx unlike maintenance CapEx. This is because even without this new investment, a business can continue to operate in its current form, perhaps below the expectation of the management.
To further understand via a real-life example, consider the case of Australia-based leading retailer, Coles Group Limited (ASX: COL) operating a large chain of more than 2,500 retail outlets across the country for over 100 years with its portfolio comprising leading brands in supermarkets, liquor, fuel, convenience, financial services and a 50% interest in Australia's leading loyalty program, flybuys.
Image by StockSnap from Pixabay
As a retail giant, whenever Coles Group revamps one of its existing stores including laying new flooring, painting the walls, replacing old fridges and so on, it would be considered as maintenance CapEx. While if Coles Group launches a brand-new supermarket store, it would be deemed as growth CapEx because the new store clearly expands the Group's fixed asset base and enhances its sale capacity.
Very often, there is a blurry line between these distinctions as they are not as obvious, and common sense needs to be practiced. A key procedure followed in business acquisitions/sales is that of due diligence, whereby a detailed review of the target company's non-current assets is conducted to assess the amount of maintenance CapEx required after consolidation. It is uncommon for companies to provide such a break-up of growth versus maintenance capital expenditures in their annual or quarterly reports, and the tedious work needs to be taken up by investors or analysts. While it may be difficult to bifurcate the two, as a proxy what analyst often do is calculate if the company is able to increase its revenue over time with investment in fixed assets. If yes, then it may be safe to assume that it is growth CapEx.
Another way, suggested by financial experts, to separate the two entities is via comparison of a company's depreciation and CapEx figures. If for a company, the CapEx exceeds its depreciation (wear and tear, age, or obsolescence of an asset beyond its useful life), it can definitely be counted under growth CapEx because there is expansion in the Company's asset base beyond wear and tear. On the contrary, if the company's depreciation costs is consistently ahead of the CapEx being undertaken, it demonstrates the Company's inefficiency in adequately re-investing in the future of the business.
This also brings us to another business concern that the level and timing of maintenance CapEx often has a direct impact on the free cashflow. If maintenance CapEx is consistently high, it results in lower free cashflow available for making other cash out lay decisions such as paying off debt or making dividend distributions after operating expenses and capital expenditure commitments have been taken care of. In such scenarios, companies resort to other funding sources to keep their current expenses going such as via debt or equity financing.
Companies with lower maintenance CapEx are any day more attractive as they can borrow and focus on their growth CapEx and ultimately pay larger dividends to shareholders and are also better positioned to sail through any unexpected downturn.
Usually, for many old school businesses, the opportunity for growth capex are limited but to grease their wheels, they have to just pump in money as maintenance capex. More often than not, growth capex is also dependent on the industry that a Company is operating in as companies are not operating in silos as they are part of an ecosystem. This often creates a pressure on a company to be at par with its competitors and over time, the growth capex tends to maintenance capex.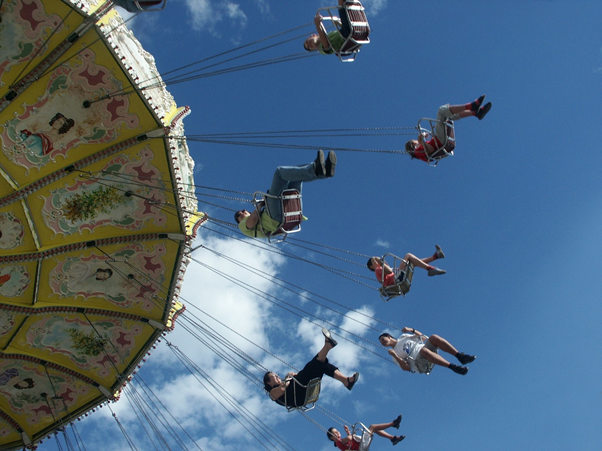 Image by ADD from Pixabay
For example, A operates one of the amusement parks in Sydney and planning to outline its future budget. Every year, A spends to bear some maintenance charges such as replacing some equipment, repainting the Merry-go-round and others. But one fine year, the operator of the other amusement park B plans to hold a new exhibit with special effects, putting A under a high-competitive pressure to do the same. In such scenarios, A would have to weigh its options to increase the maintenance expenditure to match its competitor or eventually lose the customers. So, as an operating industry evolves, the definition and scope of Growth and Maintenance CapEx are also changing.