Summary

Intel tops second-quarter revenue estimate with strong PC sales.
Twitter posts second-quarter profit with a 74% topline growth.
Intel's stock fell 2%, while Twitter surged 9% in after-hours trading.
Intel Corporation (NASDAQ: INTC) stock fell approximately 2 percent, while Twitter Inc. (NYSE: TWTR) surged around 9 percent in after-hours trading on July 22 as the companies reported better-than-expected second-quarter results after the markets closed on Thursday.
Intel's Q2 result tops estimates, lifts outlook
The California-based chipmaker said its GAAP revenue during the second quarter was flat year over year at US$19.63 billion. But the revenue exceeded the company's estimate of US$18.9 billion.
Intel recorded a 6 percent growth in the cloud computing group revenue to US$10.1 billion, while the revenue from data center unit fell 9 percent to US$6.5 billion.
The company noted that its PC platform volumes surged 33 percent in the June quarter. Autonomous driving technology subsidiary saw a 124 percent growth in revenue to US$327 million. The internet of things group posted a 47 percent to US$984 million.
Earnings per share rose 4 percent to US$1.24 and topped the guidance of US$1.05. Net income came in at US$5.06 billion, compared to US$5.11 billion. On an adjusted basis, EPS grew 12 percent to US$1.28.
Intel now expects full-year GAAP revenue to be US$77.6 billion, while EPS is anticipated to come in at US$4.09. Previously, the company was expecting an EPS of US$4 on US$77 billion revenue.
For the third quarter, Intel projects GAAP revenue and EPS of US$19.1 billion and US$1.08.
Intel has a market capitalization of US$225.96 billion and its stock returned 12.32 percent.
READ MORE: IBM stock jumps after hours on Q2 topline growth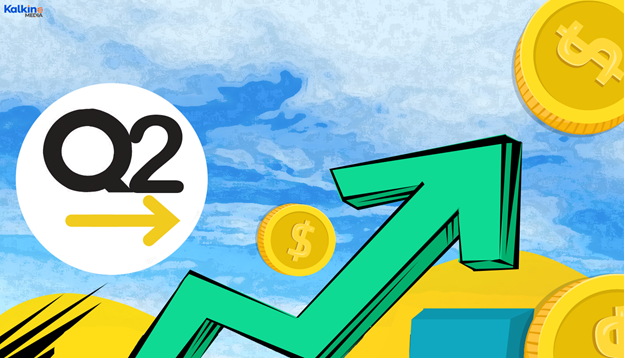 Copyright ©Kalkine Media 2021
READ MORE: Netflix (NFLX) beats Q2 estimate with 1.5M new subscribers
Twitter posts 74% topline growth
The social media company posted a 74 percent year-over-year growth in its total revenue to US$1.19 billion. The company earlier projected the second-quarter revenue in the range of US$980 million to US$1.08 billion.
Advertising revenue jumped 87 percent to US$1.05 billion, while data licensing and other revenues rose 13 percent to US$137 million. Twitter's average monetizable daily active users increased 11 percent to 206 million.
Twitter posted a net income of US$65.6 million, or 8 cents per share, during the three months period. This compares with a loss of US$1.38 billion, or US$1.75 per share, in the year-ago quarter, when its revenue declined almost 19 percent.
Meanwhile, the company expects total revenue in the third quarter to be between US$1.22 billion and US$1.3 billion.
Twitter has a market capitalization of US$55.53 billion. Its stock gained 28 percent year to date.
READ MORE: Johnson & Johnson (JNJ) posts strong Q2 results, lifts 2021 outlook
Please note: The above constitutes a preliminary view, and any interest in stocks/cryptocurrencies should be evaluated further from an investment point of view.
The reference data in this article has been partly sourced from Refinitiv.