Summary

Hydrogen energy companies are setting a new benchmark for the industry of late.
Plug Power stocks jumped more than 500% in the past 12 months.
FuelCell is focused on clean energy technologies; the stock price jumped 123% in one year.
Hydrogen energy companies are setting a new benchmark for the industry of late as they see orders and increased interests from investors. Green hydrogen is renewable energy produced through an electrolysis process, considered one of the cleanest sources of energy.
Blue hydrogen is made using natural gas. The hydrogen market is expected to attract US$11 trillion worth of investment and generate annual revenues of US$2.5 trillion for the associated industries.
Hydrogen fuel will help us attain the zero-carbon-emission target by 2050. It will provide fuel for our homes, cars, and industries. The hydrogen industry is drawing huge interest from investors. For instance, hydrogen-focused exchange-traded funds (ETFs) are increasingly becoming popular.
Let us explore the progress of these two hydrogen stocks: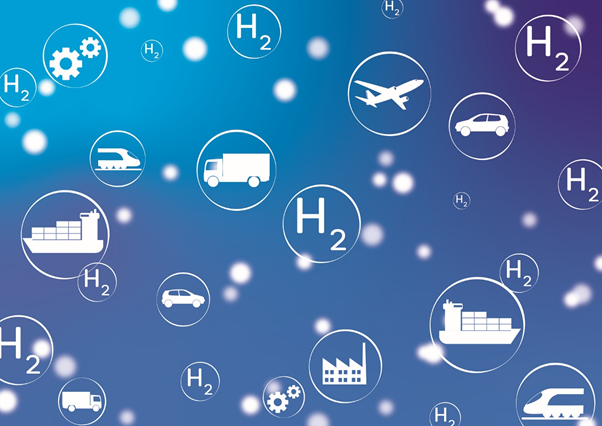 Pic Credit: Pixabay.
Also Read: Renewables Get A Jumpstart After Biden's US$2.8bn Wind Project

Plug Power Inc. (NASDAQ: PLUG)
Plug Power produces and supplies hydrogen fuel cells. It has deployed around 40,000 fuel cell systems for mobility. Plug's clients include top retailers like Walmart, and consumer services providers. It uses an innovative technique to power an electric motor with a hydrogen fuel cell.
Its market capitalization is around US$14.41 billion. It has partnered with BAE Systems, which supplies zero-emission electric propulsion systems for providing hydrogen-powered electric buses.

Also Read: Will Chevron Corp. (NYSE: CVX) Prices Cross the Hurdle on Charts?

Plug Power has finished restatements of financial reports from 2018 and 2019 and quarterly filings for 2002-2019. In 2020, its net revenue was around US$7.2 million.
The stock was priced at US$24.58, up 11.93%, from the previous close on Friday, May 14. The stock gained more than 500% in the past 12 months. The company had recently announced several strategic plans related to hydrogen projects in Europe and Asia.
Also Read: Tesla Eyes Entry Into Multimillion-Dollar US Renewable Market
FuelCell Energy, Inc. (NASDAQ: FCEL)
FuelCell is one of the world's leading fuel cell technology company that focuses on clean energy. It is working on deploying solid oxide fuel cell (SOFC) technology. It offers alternative technologies to combustion-based power generation methods.
It has received US$8 million from the United States Department of Energy for its projects on reducing the impact of power generation on climate.

Also Read: DoorDash Stock Jumps Over 20% After Strong Earnings Report

The market capitalization for FuelCell Energy is around US$2.49 billion. The stock was priced at US$7.75 at the market close on Friday, May 14, which was an increase of 8.7%. The stock price jumped 123% in the past year. Its annual revenues were US$70,871 ended October 31, 2020.
FuelCell's clients include businesses, governments, military, universities, and municipalities.
Also Read: Is Recovery On Horizon For Ballard, Plug Power, Bloom After Fall?