Summary

Magellan's Q1 net income was US$221 million, stock up 17% YTD.
Oasis stock grew 101% YTD after financial restructuring.
Hess Corp is the only energy company to make it to the 100 Best Corporate Citizen List of 2021.
Stocks of most oil and gas companies saw subdued growth in 2020 as the pandemic wreaked havoc on the economy. Sales dropped as the government pulled the plug on commercial activities. The lockdown had been a nightmare for some industries.
Fortunately, though, the economy is quickly getting back on its feet. The oil-and-gas sector is limping back as the situation improves and the stimulus checks helping to rekindle demand.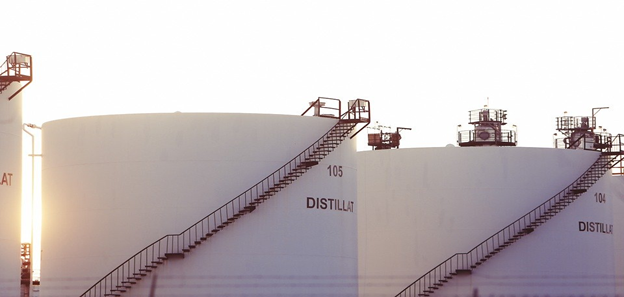 Source: pixabay.com
Here are three companies to explore after the pandemic restrictions.
Magellan Midstream Partners L.P (NYSE:MMP)
Magellan deals in oil and gas products. It was founded in Tulsa, Oklahoma, in 2000. In Q1 ended March 2021, it posted revenue of US$661 million and net income of US$221.3 million.
EPS was US$1.09 during the period. As of May 19, 2021, the stock grew 17% YTD. It closed at US$48.31 per share in Thursday's session.
Magellan owns the country's longest oil pipeline, matched with a massive refining capacity. It has a storage capacity of more than 100 MMB of crude oil.
Also read: Three Growth Stocks Flying In The Face Of Lockdown
Oasis Petroleum Inc. (NASDAQ:OAS)
Oasis is headquartered in Houston, Texas. It produces oil and natural gas from its vast fields in Montana, North Dakota, and West Texas.
It stores, processes, and transports oil and gas. It has both onshore and offshore operations. In 2020, it conducted a massive financial restructuring to generate free cash flow and sustainable returns.
On May 3, 2021, it announced the acquisition of Williston Basin assets from Diamondback Energy for about US$745 million.
Its stock price surged 101% YTD. The Q1 EPS was US$4.34, and the dividend yield was 1.93%.
The company plans to involve aggressively in the exploration and development of new oil fields in 2022 and beyond, with an eye on improved return and operational efficiency.
Also read: Three Utility Stocks To Explore As Economy Reopens
Hess Corporation (NYSE:HES)
Hess is a New York-headquartered oil and gas production company. Its stocks rose 75% in the past year. Q1 net income was US$252 million after booking losses in the previous three consecutive quarters.
The dividend yield was 1.18%, and EPS was 0.82 in Q1.
Hess has been ranked 35th on the 2021 list of 100 Best Corporate Citizens for outstanding environmental and social governance. It has been a regular on the list for the last 14 years, and it is the only energy company to have a place on the list.
Hess had sold Little Knife and Murphy Creek to Enerplus Corporation for US$312 million in March 2021.