Highlights

Bitcoin miner Greenidge Generation Holdings Inc (NASDAQ: GREE) completed a merger with Support.com on Tuesday.
Greenidge began trading on NASDAQ under the ticker GREE on Wednesday.
Indaptus Therapeutics Inc. (NASDAQ: INDP) receives "notice of allowance" from the patent office for claims using its platform to treat HIV infections.
Greenidge Generation Holdings Inc (NASDAQ: GREE) stock declined nearly 25% on the first day of trading on Wednesday after the merger with Support.com. Indaptus Therapeutics Inc. (NASDAQ: INDP) gained over 56% after receiving a notice of allowance from the patent office.
GREE stock traded at US$42.30, while INDP stock traded at US$11.09 at 3:36 pm ET. These two were among the most searched stocks on Wednesday.
Let's look at some of the recent activities of these two companies.
Greenidge Generation Holdings Inc
Greenidge is the first carbon-neutral bitcoin miner in the US. Its stock started trading for the first time on NASDAQ Wednesday after its merger with support.com a day before.
The merged entity trades under the symbol GREE. Support.com (SPRT) has ceased to exist.
Greenidge's Class A common stock shares started trading on NASDAQ on Wednesday.
However, the stock fell around 28% at 3:44 pm ET.
Also Read: 5 taper-proof stocks to keep an eye on after Fed's stimulus rollback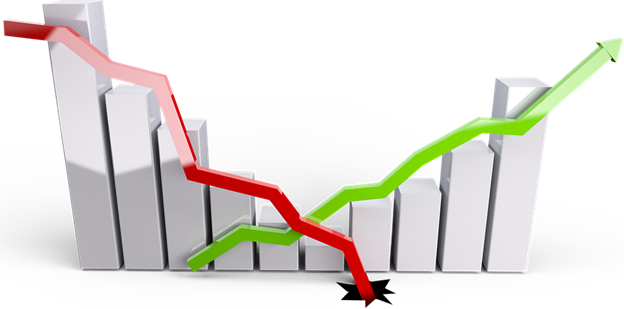 Source – pixabay

Also Read: Five online education stocks to watch as Delta cloud hangs thick
Support.com, which provides customer and technology solutions, will continue its business as a wholly-owned subsidiary of Greenidge.
Support.com's shareholders received 0.115 shares of Greenidge Class A common stock in exchange for each share of support.com common stock under the merger agreement.
The bitcoin miner has a facility in New York and plans to open another one in South Carolina. Greenidge's first day of trading remained uneventful.
But stocks of other Crypto firms also have been volatile of late.
Also Read: Five gold stocks to watch as Fed mulls stimulus tapering
Indaptus Therapeutics, Inc.
Indaptus is a biotechnology company headquartered in New York. It develops treatments for cancer and infectious disease. On Wednesday, the company received a "notice of allowance" from the US Patent and Trademark Office for claims using its technology platform.
The company welcomed the recognition. The platform is now its patent estate. It offers treatment for hepatitis B and HIV.
Also Read: 7 fintech stocks to watch as demand for on-the-go services grows
Indaptus has a market cap of US$58.85 million. The company booked a net loss of US$7.4 million or US$5.53 per share diluted for the June quarter of 2021 compared to a net loss of US$2.95 million or US$3.66 per share diluted for the same period of 2020. It earned no revenue during the period. The stock closed was up 52.05% at 4:00 pm ET.
Also Read: Dutch Bros & On Holding IPOs: Check price, lot size, other details
Bottomline
These stocks were on investors' radar Wednesday after their important developments. However, GREE may remain volatile, given the current uncertainties plaguing the crypto industry, analysts say. However, investors must carefully evaluate the companies before investing.