Highlights
A new survey has found that retail sales in the UK dropped by 0.3% in April as people struggled with the cost-of-living crisis.
This is the first drop in sales since January 2021, when several stores remained shut due to the coronavirus lockdown.
The war in Ukraine and lockdowns in China have hit the supply chains, causing a major disruption. The pent-up demand after the government's efforts to reopen the economy combined with the shortage of supplies has led to a dramatic rise in the prices of products and services. Inflation levels in the UK are at their peak, and even basic necessities like groceries and fuel cost a lot more than they did a year ago. Energy bills, too, have gone up following the government's revision of the cap on bills. Overall, millions of households are holding back on buying non-essential items as their expenses for essential things have gone up.
Now the hit is being seen on essentials as well, as visible in the retail sales figures. According to an analysis by the trade association British Retail Consortium (BRC) and KPMG published on Tuesday, retail sales in the UK dropped by 0.3% annually in April, which is a significant fall from the 51.1% increase in April 2021. The number also remains below the three-month average growth rate of 3.2% as well as the 12-month rate of 6.4%.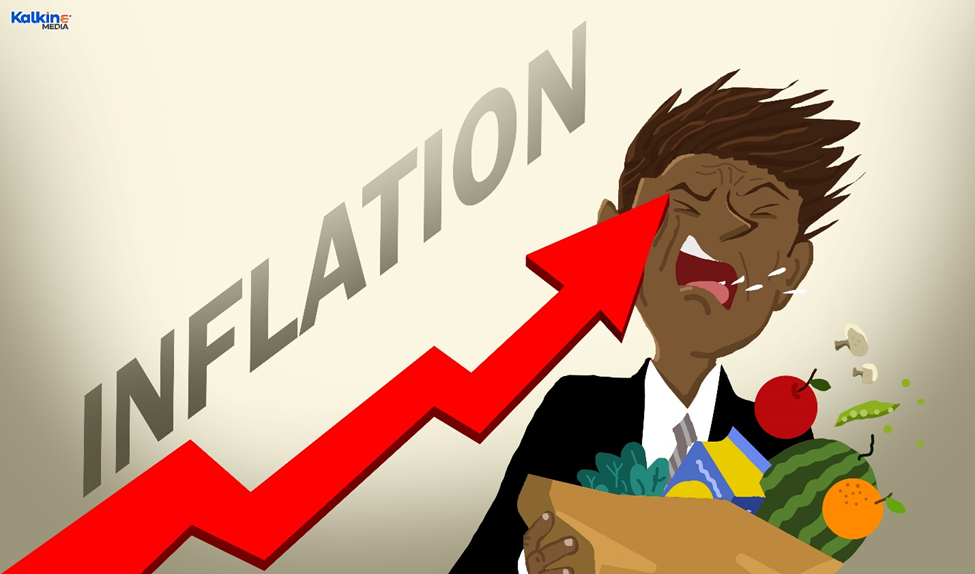 ©2022 Kalkine Media®
Shoppers cut spending
The high cost of living and tanking consumer confidence had forced British shoppers to spend less on shopping for the first time since January 2021, when the country was reeling under a COVID-19 induced lockdown. According to the BRC, the slump in spending was particularly visible on items like electrical goods, homewares, and furniture. Food sales saw a 1.3% fall in the three months to April and 1.8% on a like-for-like basis, the BRC said.
In the wake of the declining sales, let us take a look at three retail stocks and how they have been faring.
Tesco is a multinational groceries retailer and the largest supermarket chain in the UK, where it has over 3,400 stores. Last month, the company announced that its staff would get a pay rise from July, taking it to £10.10 an hour, from £9.55 an hour earlier.
Tesco's shares were trading at GBX 276.30 at 8:52 am GMT+1 on 10 May 2022, with a market capitalisation of £20,976.73 million. Over the past one year, the share price has appreciated by 22.24%.
J Sainsbury Plc, popularly known as Sainsbury's, is the UK's second-largest supermarket chain and a constituent of the FTSE 100 index. In its preliminary results for the year ended 5 March 2022, the company reported an underlying profit before tax of £730 million. However, its profit forecasts for this year are lower due to 'significant external pressures and uncertainties'.
At 9:05 am GMT+1 on 10 May 2022, J Sainsbury Plc's shares were trading at GBX 236.50, up 1.50%, with a market cap of £5,449.33 million. Its share price has fallen by nearly 6% over the last one year.
Greggs is one of the UK's leading food-on-the-go retailers and offers products like sandwiches, bakes, and sausage rolls, among others. The company reported total sales worth £1,229.7 million in the year ended 1 January 2022, with a pre-tax profit of £145.6 million.
The company's market cap currently stands at £2,180.76 million, and it is listed on the FTSE 250 index. Its shares were trading at GBX 2,152.80, up 0.60% at 9:24 a GMT+1, as of 10 May 2022.
Note: The above content constitutes a very preliminary observation or view based on market trends and is of limited scope without any in-depth fundamental valuation or technical analysis. Any interest in stocks or sectors should be thoroughly evaluated taking into consideration the associated risks.