Summary

Primark owner Associated British Foods Plc has announced to hand back £121 million in furlough cash to the government.
The CMA has raised concern over Bellis' buyout of Asda, as it could lead to higher petrol prices within the country.
Many big retail chains have come in the news today for different reasons. While the owner of Primark stores has decided to hand back furlough funds, the merger of Asda and Bellis has raised concerns regarding competitive practices. Moreover, the news of boss of Next receiving a 28 per cent pat hike last year is also doing the rounds.
Primark to return furlough support
Associated British Foods Plc (LON: ABF), the owner of Primark, has announced to hand back £121 million in furlough cash despite plummeting sales. The company's operating profits slumped by 50 per cent during the six months to 27 February as most of its stores remained closed for much of the winter and autumn seasons.
However, George Weston, CEO of Primark, said that he expected the company to generate cash once again after reopening in England last week, as the coronavirus related restrictions begin to ease. By the end of the month, the company expects 68 per cent of its total store space to be opened.
Primark is now the latest addition to the big retail chain list who have decided to pay back the government furlough support. Weston said that the company had claimed £98 million during last year and another £79 million in this year to support the retailer's workforce.
The ABF stock has closed at a value of GBX 2,314.00 on Tuesday, 20 April at the London Stock Exchange.
Also Read: AB Foods (LON: ABF) revenue fell with Primark sales down 30 per cent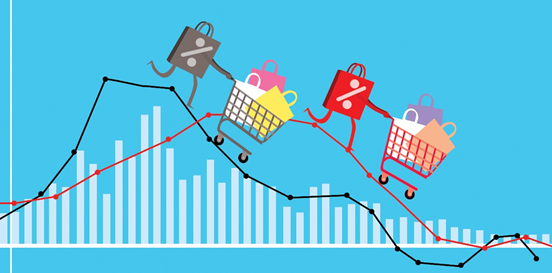 Copyright © 2021 Kalkine Media Pty Ltd.
Bellis' buyout of Asda
Bellis' buyout of Asda has raised competition concerns as the Competition Markets Authority (CMA) has found that the £6.8 billion purchase could lead to higher petrol prices for motorists in some parts of the UK.
The private equity firm TDR Capital and Issa Brothers, which bought over Asda through the jointly owned company Bellis, also own the EG Group that operates 395 petrol stations across Britain. Asda itself owns 323 petrol station in the nation. Since many of these petrol pumps owned by these two groups are in the same regions of Britain, the CMA investigations are focused on these overlapping areas.
CMA officials said that in case the companies can provide a clear solution to address the concerns raised, the regulator shall not be carrying out an in-depth Phase II investigation.
Also Read: Asda's petrol forecourts business to be sold to EG Group for £750m
Next boss received a big pay rise
Lord Simon Wolfson, CEO of Next Plc (LON: NXT), received a whopping 28 per cent pay increase last year. This amounted to almost £3.4 million. However, Wolfson had forgone his annual bonus for the year and had also taken a cut in his basic salary. The company had sanctioned £2.4 million worth of long-term share bonus payments to Wolfson. These are related to the three years to July 2020 and to January 2021.
Next has already claimed £120 million towards a business rates holiday and millions more in furlough support from the government while retail shops were closed. The company shares had closed at GBX 7,794.00 on 20 April.
Also Read: Next's Shares Soar Over 2 Per Cent After Showing Optimism for FY22