Source: fiphoto, Shutterstock
Summary

Shop prices fell by 2.4 per cent in March as the January lockdown led many non-food retailers to discount products, according to the latest British Retail Consortium-Nielsen shop price index.
Non-food prices dropped by 4 per cent for the month.
The UK shop prices have fallen once again in March with the non-food sector being the worst affected due to lockdown related restrictions in England, stated the latest British Retail Consortium-Nielsen shop price index. The shop prices have plummeted by 2.4 per cent for the month, according to the latest data from the BRC-Nielsen tracker. This was the same rate of decline as for the previous month of February.
Food prices rose by 0.3 per cent for March while the corresponding value for February was 0.2 per cent.
Non-food retail
Non-food prices have dropped by 4 per cent for March, the fastest rate of decline since May 2020. In fact, sub-segments of footwear and fashion prices saw double digit falls in 11 of the 12 months.
Many clothing sellers were providing heavy discounts to tempt consumers to buy, said Helen Dickinson, CEO of BRC. Given the low-price scenario and intense online competition, prospect for many retailers is gloomy, she noted.
Non-essential retail shops in England are slated to reopen from 12 April.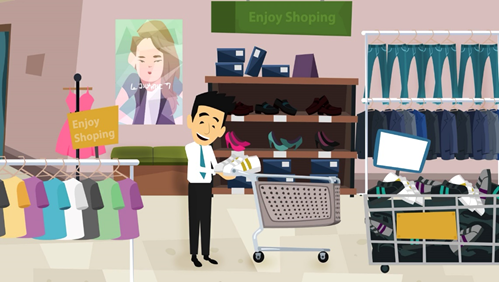 Copyright © 2021 Kalkine Media Pty Ltd.
A look at the recent performance of three large retailers in the UK -- Tesco, Sainsbury's and Morrisons.
The third largest retail company in the world in terms of gross revenue, Tesco Plc (market cap £17.78 billion) is a London-based multinational groceries and general merchandise retailer.
According to its latest financial results for Q3 2020, Tesco Plc's like-to-like sales grew by 6.7 per cent. The growth was seen to be consistent across all categories, channels, and formats.
The company stock closed at GBX 229.55 on 31 March at 9.11 AM, down 0.15 per cent from its previous closing price.
J Sainsbury plc (market cap £5.45 billion) is the second largest supermarket chain in the UK. It is the holding company of three divisions -- Sainsbury's Supermarkets, Sainsbury's Argos and Sainsbury's Bank.
Sainsbury's financial results for H1 2020 (Period: 28 weeks to 19 September) revealed that total like-for-like sales jumped by 6.9 per cent over the same period in 2019. This was boosted by an 8.2 per cent rise in grocery sales and a 7.4 per cent growth in the general merchandise sales for the period.
Shares in Sainsbury's were down 0.53 per cent at GBX 243.10 in London on Wednesday at 9.11 AM. The company stock delivered a 1-year return of 16.27 per cent.
Morrison Supermarkets Plc (LON: MRW)
Headquartered in West Yorkshire, Morrison Supermarkets Plc (market cap £43.87 billion) is the fourth largest supermarket chain in Britain.
According to the group's preliminary results for FY 21, the like-for-like sales jumped 8.6 per cent over the previous year. Total revenue was £17.6 billion, up 0.4 per cent compared to FY 20. The retailer's annual ordinary dividend was up 5.6 per cent to 7.15p.
Shares in Morrisons were down 0.69 per cent to GBX 180.80 at 8.07 AM on 31 March.