Summary

Penny stocks are shares of a small company that trade at very low prices, below £1, and listed on the FTSE Aim index in the UK.
Penny stocks suit the investors with a high-risk appetite
Identifying an undervalued stock is not easy, but the investor should look at factors like strong financials, positive value and a promising outlook
Investing in penny stocks is not easy as investors take a huge risk by choosing undervalued stocks. If you are lucky, such stocks can deliver absolutely massive gains. But at the same time, these companies can also turn out to be non-performers and deliver negative returns. That's highly risky. Investors should understand their short and long-term goals for each option they are trading.
But if an investor is willing to take risks along the way, this experience can be worth it. After all, many of these penny stocks come cheap because of some reasons. However, if you are focusing on companies with sound business plans, you need not panic. The markets have gone way down due to the unprecedented pandemic.
Defaults in repayment, debt bombs and a hollow economy have been making things go off the track.
Investors who are willing to accept risks can look into these penny stocks that have been eye-catching.
Must Read: Five hot penny stocks to keep an eye on in 2020
10 hot penny stocks
Let's now take a closer look at the price movements of these 10-trending penny stocks during the past few months.
Wishbone Gold PLC (LON: WSBN)
The company has managed to break an 8 months-long downtrend in August. The stock price of the mining company was around GBX 1.35 in the pre-pandemic era and presently on 18 November it was trading at GBX 10.50. It reached its highest level on 12 November at GBX 12.50.
ValiRx PLC (LON: VAL)
This penny stock has been facing an aggressive dip for the last two months. It was hovering at around GBX 24.38 on 18 November. In the pre-pandemic time in February, the stock price of the pharma company was priced at around GBX 1,132. 81. However, the company has delivered a satisfactory return.
Galantas Gold Corp (LON: GAL)
The pandemic has affected most businesses across the world, but this company remained in the spotlight.
In the pre-pandemic era, stock of the mining company was priced at around GBX 9.25, reaching its highest level in the months of May and July at GBX 21.50. Currently on 18 November, the stock was placed at GBX 16.00.
Redx Pharma PLC (LON: REDX)
The month of October saw a momentum, with the company stock price reaching its highest at GBX 73.50. This pharma stock was trading at around GBX 14.25 before the pandemic. Presently, REDX is trading at GBX 60.16.
7digital Group PLC (LON: 7DIG)
After the coronavirus wave surfaced globally, the retail stock had been under pressure for months till July and was trading as low as GBX 0.25. The company reached its highest level in the month of August, reaching GBX 3.35. The second lockdown made the stock fall to GBX 1.25 on 5 November.
Eurasia Mining PLC (LON: EUA)
The company had been struggling financially, trading at GBX 7.00 in February this year. However, it started to come in the limelight from July, reaching its maximum value in October with a share price of GBX 37.00. In the present scenario, the stock was priced at GBX 28.69 on 18 November.
Maestrano Group PLC (LON: MNO)
The stock was mostly performing flat till June at around GBX 1.75. However, it recovered in the following months, reaching its highest August at GBX 12.00. The company is trading at GBX 9.90 currently.
Alien Metals Ltd (LON: UFO)
Shares of UFO have been on the move for the better part of the last month, climbing its highest level at GBX 2.88 on 19 October. The company was trading below GBX 0.20 in the pre-pandemic era during February this year.
Conroy Gold and Natural Resources PLC (LON: CGNR)
The mining stock began to take off, starting from 13 August 2020. The shares have climbed by more than 80 per cent from the pre-pandemic level. Currently, the stocks of CGNR have been trading at GBX 34.00 on 18 November.
Alba Mineral Resources PLC (LON: ALBA)
One of the popular stocks in the mining industry, the shares of ALBA sky-rocketed in September, reaching GBX 0.54. In the pre-pandemic era, the stock price of the mining company was priced at around GBX 0.12 in February.
Good Read: 5 Penny Stocks Under the Limelight- 7DIG, UFO, ALBA, EVE REDX
How To Choose Penny Stocks?
We are showcasing some tips which the investor should keep in my mind before making an investment in the penny stocks: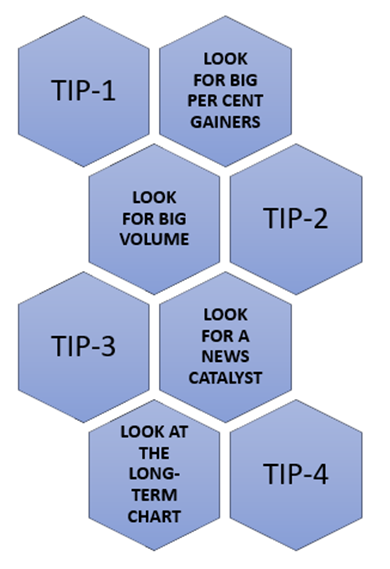 Characteristic Features of Penny Stocks
Risk associated with these stocks is high
Possess limited liability
Market Capitalization is small
Volatile in nature
Susceptible to price manipulation
Unavailability of information