Summary

Scientists have found evidence that proves the Pfizer and BioNTech vaccine, BNT162b2, is effective on the mutated version of coronavirus
The Pfizer and BioNTech vaccine was the first one to be rolled out in Britain on 8 December
A recent study has stated that the Pfizer and BioNTech vaccine, BNT162b2, can help in protecting the world against the new variant of the novel coronavirus, which is currently wreaking havoc in the UK.
The two new, highly transmissible variants of the virus that has emerged in Britain and South Africa, has sparked global concern, particularly the E484K mutation found in the South African variant, whether the existing vaccine candidates will be effective. Both the variants share a common mutation -- N501Y.
But scientists have found evidence that the Pfizer and BioNTech vaccine would be effective on the mutated version circulating rapidly in many countries.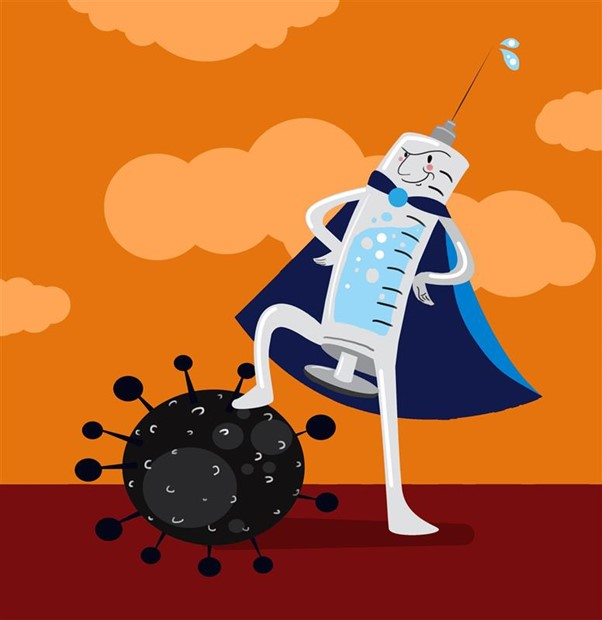 (Image source: ©Kalkine Group 2021)
Pfizer had teamed up with researchers from the University of Texas Medical Branch in Galveston for laboratory tests to study if the old vaccine will be effective against the new mutation. A large study was carried out on the blood samples of 20 people who had received the Pfizer and BioNTech vaccine shots. The study disclosed that the antibodies from the vaccine were successful in tackling the virus in lab tests.
On 8 January, BioNTech revealed that the preliminary study showed that its vaccine works against the key mutation in the new strains which is considered to be more contagious than the older strain. The company has also said that tests indicated that BNT162b2-elicited human sera could preserve neutralisation of 15 other mutations of the SARS-CoV-2 virus.
Gary McLean, Professor of Molecular Immunology department of London Metropolitan University, UK, said though the findings are a good piece of news came as good news, the study was not based on the full set of spike mutations of SARS-CoV-2 variant. Therefore, no further conclusions can be made fully at this stage.
The researchers who have carried out the study have also warned that these findings should be viewed cautiously because the paper is yet to be reviewed by the peers.
The study details were shared on the same day when the UK government issued EUA to the third vaccine of Moderna.
Related Read: Covid-19 Vaccine: UK Authorise Moderna Vaccine for Mass Usage
The UK has been seeing a huge increase in the number of Covid-19 infected patients. A total of 68,053 positive cases were reported on 8 January, and the death toll was 1,325. These figures are a cause of concern that have been posing a threat to the already ailing UK economy.