Highlights

Dogecoin has registered an impressive gain of 13.65% on Monday.
The rally was induced by Mark Cuban and Elon Musk's comments calling Dogecoin the most robust cryptocurrency for payments.
The cryptocurrency market has started the week on a positive note. Major cryptocurrencies like Bitcoin, Dogecoin, Cardano, Ethereum are witnessing impressive gains. Dogecoin, in particular, seems to have rallied quite significantly and is showing 13.65% growth as per CoinMarketCap.
At the time of writing (BST 8:35 am), Dogcoin is trading at $0.3405 with a volume of $7,708,237,896. The open-source digital currency has a circulating supply of 1,30,88,21,04,449 DOGE coins with a live market cap of $44,00,07,97,855, as per CoinMarketCap.
Elon Musk & Mark Cuban lend strong support
The rally could also be the result of Dallas Mavericks owner Mark Cuban's strong support for the cryptocurrency. Cuban termed Dogecoin, the "strongest" crypto that can be used as a mode of payments to acquire goods and services. Tesla Inc. CEO Elon Musk agreed with Cuban by stating that he has been stating the same for the last some time.
Both Musk and Cuban are of the view that Dogecoin can be a strong rival to Bitcoin. Cuban himself is accepting Dogecoin as a mode of payment for Mavericks' merchandise. English Premier League Watford FC will don the Dogecoin logo on their sleeves in the upcoming English Premier League 2021/22 season.
What's next for Dogecoin?
Some of the investors are bullish that Dogecoin can hit the $1 mark by the end of the year. According to a survey done by Finder, a leading cryptocurrency research firm, though 80% believe Dogecoin is a bubble.
British golfer Matt Wallace opined the Asia and Europe markets have started accumulating Dogecoin, and that should be seen as a positive sign. The self-proclaimed Dogecoin expert felt that previously the rally was mainly in the United States of America. But with other markets coming into the picture, the future is bright for the meme-based coin.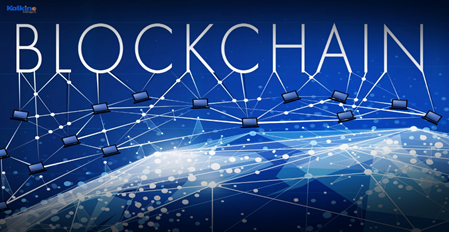 Copyright © 2021 Kalkine Media
Dogecoin Twitter community keeping up the interest
Dogecoin has a strong community base, and they too are pumping up the interest of Dogecoin reaching $1. Soon after the rally started, #DogeCointo1Dollar began trending on Twitter. The Twitter community has been quite vocal ever since the surge, and they are quite active, stating that it's time that people see the potential Dogecoin has.
Conclusion
The price rally must have given investors plenty of reasons to smile, and they would be hoping that his price rally stays and is not a one-off one. But Dogecoin has hit the right chord with the investors, and they would be keen to see if this rally is able to sustain for long.