Highlights

The amount of funding going towards ethical banking has doubled to £196.65 million from 2010 to 2019 as per Ethical Consumer.
Celebrities, politicians, and businesses are talking about ESG principles and people are becoming more aware about where their money is being invested.
Green banks are ethical institutions that aim to tackle the climate change issues by channelising funds towards sustainable development.
Many savers find the idea of making money while saving the planet very attractive. Celebrities, politicians and businesses are talking about ESG principles and people are becoming more aware about where their money is being invested. Most of the high-street banks are following this trend too and have increased the amount of funding going towards ethical banking, which has doubled to £196.65 million from 2010 to 2019 as per Ethical Consumer.
Banks have the power to influence different sectors of the economy as well as the wider community in a significant way. Banking institutions can create positive and long-term social effects, and thus the concept of socially responsible banking, or ethical banking, has come into picture. This new banking paradigm aims to maximise social good while focusing on growth of the economy.
Risks related to climate change are increasing day by day, and they must be tackled by investing in climate-resilient infrastructure and innovative technology to further the public objectives with the support of the private sector. Thus, green banks are needed for long-term sustainable development.
RELATED READ: Should you buy these 5 FTSE 100 green loans provider banks?
What are green banks?
Green banks are institutions that focus on innovative financing to speed up the transformation to clean energy and tackle the climate change issues. They are a global movement in the making as the world is suffering through the catastrophic impacts of climate change, particularly hitting the economically disadvantaged class of people.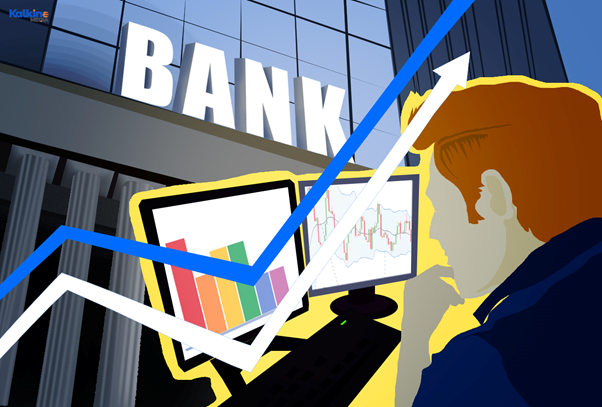 Source: Copyright © 2021 Kalkine Media
Instead of grants, green banks use financing, which means that their capital investments are expected to be repaid. Thus, these banks focus on the markets from which they expect their investment to be recovered. Technically viable projects are chosen by the banks, keeping timing of completion in mind, aiming for a speedy transition from dirty to clean energy.
Ethical and Green banks in the UK
A large number of countries across the globe are exploring the option of green banks to further their climate cause. Despite majority of the green banks being in high-income countries, the model of green banks focuses equally on developing nations and underdeveloped nations.
With their climate-resilient projects, green banks help in the overall economic growth of countries. For example, the investment in UK green infrastructure tripled within 3 years after the UK Green Investment Bank was established in 2012, making UK the largest offshore wind market across the globe within five years. Following its success, UK Infrastructure bank was created to support the National Infrastructure Strategy, which is a part of the environmental objectives of the Boris Johnson Government.
RELATED READ: Top 5 FTSE green stocks to buy as UN climate talks kick off
Triodos Bank is among the most ethical and environment-friendly banks in the UK, and it also holds a position among the world's most sustainable banks. It focuses on health and safety, governance, and human rights, while avoiding financing companies that are engaged in gambling, pornography, weapon manufacturing, and so on. A major proportion of its investments go to eco-friendly energy production and agriculture projects.
Other ethical banks in the UK include the Co-Operative Bank, Starling Bank, Engage Bank, Nationwide, Atom Bank, and Monzo.
Future perfect
UK's goal of transitioning to net zero has bought all sectors under scrutiny, ranging from poultry to hospitality. As people are becoming more aware about where their money is going, ethical banking is gaining popularity. For example, Triodos Bank saw a 20% growth in its customer base in 2020 alone. Ethical financing has also led to green mortgages becoming popular among house buyers for financing energy-efficient homes.
However, it is critical for banks to maintain a balance between focusing on the environment and their core aim of making money. High-street banks, like Barclays, are greenwashing under the garb of ESG rules, claiming to be moving towards sustainable projects while investing in coal mining, oil and gas. It is important for banks to follow the path of sustainability while focusing on profit maximisation for overall long-term growth of its business as well as the broader society.
RELATED READ: 5 best renewable energy stocks to buy in the final quarter of 2021