Highlights:
Amid the high cost of living, one in three Brits building a deposit to buy a house has either reduced or completely stopped saving for it.
Millions of people are struggling to tackle high inflation.
Soaring inflation is hitting millions of British households, especially those in the lower and middle-income brackets. With the rising energy and food bills, people have reduced spending on non-essential items to be able to afford the basic essentials. Several reports have revealed that those in the lower-income group are forced to cut down on essentials as well, like eating less or using less electricity than required.
Besides, people are also digging into their savings as they now have to pay significantly more for most things than they were paying earlier. According to a recent survey, about one in three people (32%), who have been saving to build a deposit for a house, have either cut down on the savings plan or have completely stopped it.
The survey, conducted by TSB Bank, found that over four in five (83%) of the respondents were concerned about their personal finances. On the other hand, 53% were worried or very worried about being unable to save enough money for their retirement.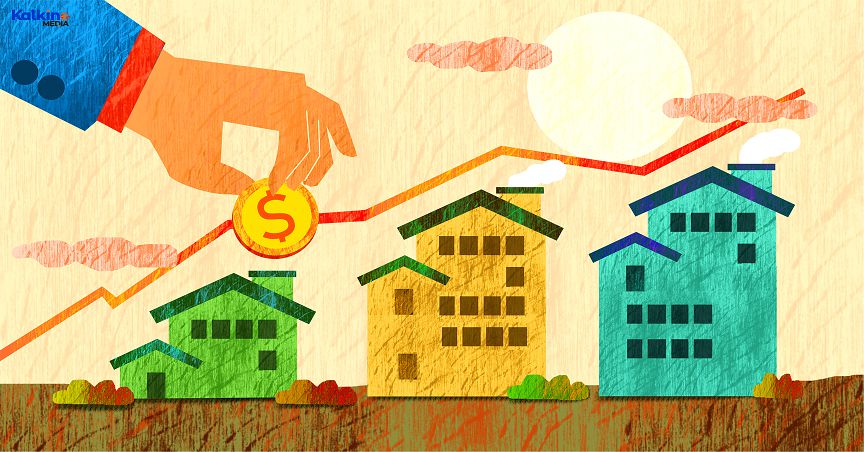 Image source: © 2022 Kalkine Media®
About 5,700 people aged between 18 and 75 participated in the survey, which was conducted in May and June. The findings were released as independent research, commissioned by the abrdn Financial Fairness Trust and examined by the University of Bristol.
In the wake of this research, let's analyse the investment prospects of some London-listed companies that offer mortgage services.
Barclays Plc (LON: BARC)
The UK-based banking and financial services provider offers retail banking, investment banking, wealth management, and investment management services, among others. With a market cap of £25,020.85 million, shares of Barclays were trading at GBX 149.84, down by 1.40%, as of 08:19 am GMT+1 on Monday. Its 12-month return currently stands at -13.61%, while the year-to-date or YTD return has dropped to -19.89%.
NatWest Group Plc (LON: NWG)
NatWest Group is another major banking and financial services provider in the UK and operates through a range of brands like NatWest, Royal Bank of Scotland, Ulster Bank, NatWest Markets, Lombard, Isle of Man Bank, etc. The FTSE 100-listed company has a market cap of £22,804.06 million as of 11 July 2022.
Over the past year, the stock has gained 7.56%, while on a YTD basis, it has shed over 3.5%. The stock price was down by 0.59% at GBX 217.50 as of 08:28 am GMT+1 on 11 July 2022.
OSB Group Plc (LON: OSB)
OSB Group is a specialist mortgage lender listed on the mid-cap-focused FTSE 250 index. Its lending business is supported by retail savings through Charter Saving Bank and Kent Reliance. In the past 12 months, the stock value has risen by 0.80%, while the YTD return has dropped to -13.40%. The company's shares were trading at GBX 480.20, up by 0.21% as of 11 July 2022, with a market cap of £2,115.97 million.
Note: The above content constitutes a very preliminary observation or view based on market trends and is of limited scope without any in-depth fundamental valuation or technical analysis. Any interest in stocks or sectors should be thoroughly evaluated taking into consideration the associated risks.