Summary

Lotus Cars has decided to manufacture electric sports car in the UK with an investment of £2.5 billion
Lotus Car's latest model, the Lotus Emira, a V6 sports car is the last combustion-engine car being built by the company.
In a major development in the electric vehicle (EV) manufacturing in the UK, Lotus Cars Limited has decided to produce electric sports car in the UK. The company has pledged to invest £2.5 billion for the manufacturing of electric sports car, which would result in a ten-fold rise in production and will also create around 275 jobs at its production sites including the Hethel plant.
China's Geely Auto Group, which is the majority owner of the company, will be investing in the project that would include a new plant in China, its first plant outside the UK, which will exclusively make electric SUVs.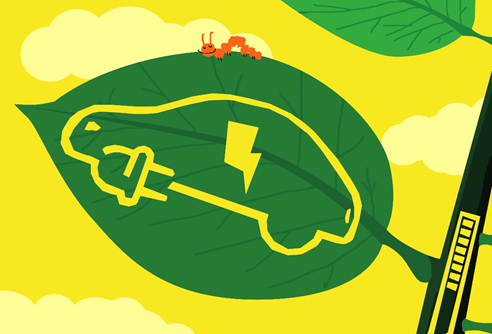 Copyright © 2021 Kalkine Media Pty Ltd.
Matt Windle, Managing Director of Lotus Car, said: "This plan will take us into new segments, and new sections of the market." He reportedly told Financial Times that as per the new investment plan the company would be mainly producing electric SUVs keeping in mind the global demand.
Lotus Car's latest model, Lotus Emira, a V6 sports car is the last combustion-engine car being built by the company. The model is slated for a July launch and it will replace the Exige and Elan models.
Lotus Cars is a UK-based company founded by Colin Chapman in 1948. The company sold 1,378 cars last year and is expecting the sales to go up by "tens of thousands" by 2025.
Let's focus on two prominent traditional car manufacturers of the UK who have joined the bandwagon of EV manufacturing with big plans for future.
Aston Martin Lagonda Global Holdings PLC
Aston Martin (LON: AML), founded by Lionel Martin and Robert Bamford in 1913, manufactures luxury sports cars and grand tourers. Like other carmakers, Aston Martin has also decided to manufacture its fully electric models in the UK from 2025.
Aston plans to enlarge its range of hybrid and electric cars in the coming four years by 2025. Aston's first sport utility vehicle, a hybrid version of the DBX is due later this year, with more models of hybrids from 2023, and its first battery-only model is expected to roll out from 2025.
A good Read: How Aston Martin's EV Push Can Boost Its Stock Performance
The stocks of AML were trading at GBX 1970.50 at 11:56 AM GMT+1 on 28 April 2021, down by 2.26 per cent from its previous close. The stock has given a handsome return of 69.00 per cent on a YTD basis.
Rolls-Royce Holdings Plc
Rolls-Royce (LON: RR.) formed as a joint venture of Charles Rolls and Henry Royce, an aero-engine manufacturing business in 1904 in Manchester, UK. Following the market needs, Rolls-Royce is all set to have a grand entry into the EV domain with a launch of a new luxury car "Silent Shadow".
The development of this luxury car has been planned to coincide with that of its parent firm BMW's new electric luxury saloon model BMW i7 launch, which will be competing with Mercedes-Benz EQS, due for launch in 2022.
The shares of RR. were trading at GBX 103.94 at 11:55 AM GMT+1 0n 28 April 2021, up by 0.97 per cent from its previous close. The stock has given a negative return of 1.58 per cent on a YTD basis.