Summary

Global demand for renewable and clean energy technologies is at an all-time high.
The world is driving towards reduced emissions and sustainable energy solutions.
The resolve to take action against climate change continues to initiate global demand for clean energy technologies. While the world is moving towards reduced emissions and sustainable energy solutions, the global market for sustainable fuel developers has become even more supportive during the pandemic. This has led to progress for renewable energy companies focusing on alternative fuel sources.
ALSO READ: Energy Consumers in The UK Willing to Adopt Sustainability: Survey
Here we will talk about 5 AIM-listed Renewable Energy Stocks moving along the latest trend.
The AIM-listed, clean technology energy company is a leader in gasification technology converting waste to sustainable energy. It has ongoing projects in the US, Greece, Ireland, and the UK.
On 29 April at 9:37 am GMT+1, the stock pegged at GBX 1.88, down by 1.05 per cent. The stock has given a robust return of 967.42 per cent in last one year.
In its final results for the year ended 31 December 2020, the company posted revenue worth of Euro 2.2 million. It incurred a loss in 2020 mainly due to recognition of share-based payments of Euro 1.8 million and increased administrative expenses. It also forecasted revenue worth Euro 15 million in 2021 due to gasification scaling rapidly in Greece.
The company has also agreed to join forces with Toyota to search for an innovative and sustainable waste-to-energy solution for Toyota's engine production unit in Deeside.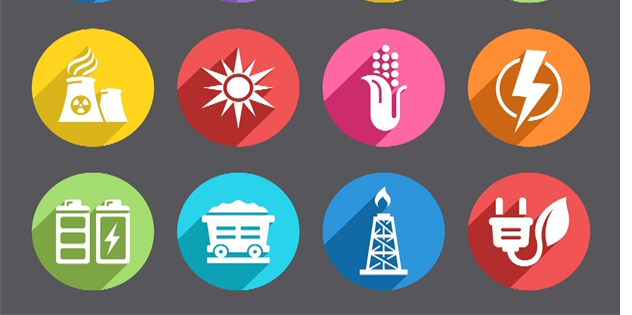 Image Source: © Pingebat | Megapixl.com
It is an AIM-listed, hydrogen, fuel cell technology and engineering company in the UK. Its advanced technology make use of the existing set-up of natural gas and steel to produce electricity power directly from fuel. The company's technology is fixated on the automotive sector with trusted partners like Doosan (South Korea), Bosch (Germany) & Weichai (China) and others.
On 29 April at 10:11 am GMT+1, CWR shares were trading at GBX 1320.79, down 0.02 per cent from previous close. The stock has given a strong return of 261.69 per cent in last one year.
The company reported a strong performance for 18 months ended 31 December 2020 despite the pandemic. The contracts drew a positive revenue picture of GBP 22 million with a gross profit growth of 64 per cent. It proposed an equity fundraise of GBP 180 million on 17 March 2021 and is planning to list on London Stock Exchange - Main Market by mid-2022.
It is a sustainable fuel technology company, which caters to the aerospace and road transport companies by providing then with clean fuels from biomass and solid waste. It is constantly working with industry partners like Shell and British Airways towards a greener world.
Its share traded flat at GBX 6.30 on 29 April 2021 at 10:22 am GMT+1. The stock has given a return of 108.86 per cent in last one year.
In its latest half yearly financials for the period ended June 2020, the company showed tremendous improvement as compared to the like period in 2019. It has recently signed a collaboration agreement with Toyo Engineering Corporation to enter Japanese markets with Sustainable Aviation Fuels (SAF).
It produces cohesive hydrogen energy solutions, renewable hydrogen for transport and chemicals. The company is backed by an investment by Linde and it focuses on delivering renewable hydrogen to significant industrial plants globally.
On, 29 April at 10:53 am GMT+1, its' share was hovering at around GBX 517.50. The stock has given a return of 232.53 per cent in last one year.
In January, it received an order for the largest PEM electrolyser in the world. This would be its first project in Austria. It also provides services to companies, such as Sumitomo, Phillips, Siemens, Toyota, Hyundai, and others.
AFC Energy PLC (LON: AFC)
It is an alkaline fuel cell system developer working with an aim to provide clean electricity for on/off grid applications. The UK-based company's product is now used in electric vehicle chargers, power systems and gas plants.
ALSO READ: AFC Energy Plc collaborates with Extreme E
The share of the company pegged at GBX 68.40, up 0.44 per cent on 29 April at 11:15 am GMT+1. It has traded in a range of 12.5 GBX to 92 GBX over last year and has given a return of 369 per cent in last one year.
Recently, it received an equity investment from commercial partners, ABB worth GBP 3.25 million and Dutco of GBP 1.5 million. The proceeds shall support the product development of high power sustainable electric vehicle (EV) chargers. It shall help the Company scale industrial capacity to satisfy possible future demand. On 28 April, it appointed Dr. David B. Harvey as its new Chief Technical Officer, who has over 20 years of experience in technology & innovation.
ALSO READ: Dynamics of the Renewable energy sector in the United Kingdom