Summary

During Budget 2020 notified in May last year, NZ government updated on its investment of $20.2 million to support rural and fishing groups to recuperate from coronavirus.
Sanford will invest in the creation of direct-to-consumer products as a way to lessen its dependence on selling to restaurants and other value-adding businesses.
New Zealand King Salmon is exploring open ocean farming in order to endure the longevity and sustainability of the business. The strategy has the full support of Government agencies.
In past half a decade period, Fishing and Aquaculture industry has fluctuated a lot mostly propelled by export earnings. COVID-19 affected logistics and supply chain across the world, resulting in lessened NZ export demand from China and other nations.
In last year's budget announced in May, the government informed about its investment of $111.2 million giving aid to rural and fishing communities, tackle market access issue for horticulture, etc which included $20.2 million to support rural and fishing groups to recuperate from coronavirus.
Companies like Sanford Limited (NZX:SAN) and New Zealand King Salmon Investments Limited (NZX:NZK) have both had a tough year on and off the exchange.
COVID-19 disrupted their operations for a decent chunk of 2020, their share values have dipped 39.12% and 31.76% respectively over the past 52 weeks, and regulatory and staffing issues continue to tarnish the fishing industry's reputation.
Moving forward, while some issues from 2020 still persist, Sanford and New Zealand King Salmon are both keen to implement their plans to restore their operations, share value, and reputation in 2021 and beyond.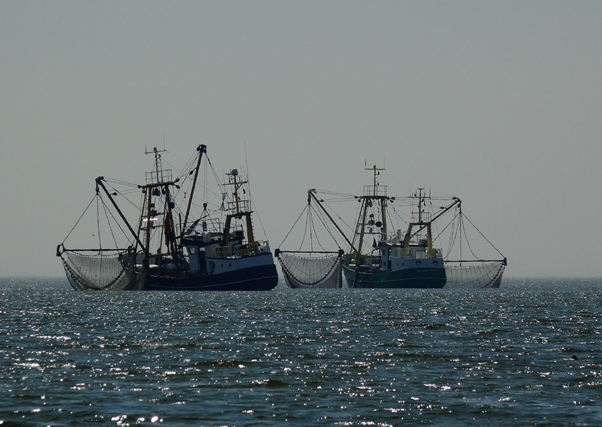 Sanford Limited diversifying into direct to customer products
Sanford chiefly sell to restaurants or other value-adding business. This business model left Sanford particularly vulnerable to Covid-19 lockdowns, which prohibited people from eating out. Consequently, in 2020 full year results noted Net Profit After Tax to decline by 46%.
To counter this vulnerability, Sanford has indicated that it will be diversifying its product range and invest in creating value-added products that will be available directly to the consumers.
Sanford's updated strategy will be spearheaded by their new CEO Peter Reidie when he joins in April this year. Reidie is the current CEO of Farmlands Cooperative Society, an organisation that operates in both the primary sector and the retail sector. Reidie's experience across these domains will be useful when implementing Sanford's strategy to diversify more intensely into retail products.
On 2 February, Sanford last traded at NZ$4.71, decreasing by 2.48%.
New Zealand King Salmon preparing for the future
In its FY20 results ended 30 June, New Zealand King Salmon mentioned about looking towards open ocean farming to promote longevity and growth.
King Salmon would go ahead with open farming in the bays surrounding Marlborough. King Salmon has applied for an open ocean farming consent and hopes to begin harvesting product from this project by late 2023. The open ocean farming project is expected to cost $35 million and will be the first step of many to grow the aquaculture industry in New Zealand.
Open ocean farming has less of an impact on the ecosystem and as such is a conscious step King Salmon are taking to ensure the long- term sustainability of the business.
The NZ Government expects the aquaculture industry to grow and be worth $3 billion to the NZ economy by 2035. The Government is very much in support of open ocean farming being employed to achieve the milestone.
King salmon plans to convert the Government's aspiration into reality.
On 2 February, New Zealand King Salmon shares last traded at $1.49, down 3.25%.