Summary

Michael Hill International shares rose almost 8% on 10 December after the Company announced strong sales and margin performance for Q1 FY21.
Michael Hill's same-store sales were up 7.9%, and margin growth stood at about 200 bps against last year, for the 22 weeks ended 29 November 2020.
The Company predicts to deliver a better EBIT result in FY21, exceeding the result in H1 of FY20 despite COVID-19 challenges.
The share price of Michael Hill International Limited (NZX:MHJ) rose after the Company posted a positive trading update for the 22 weeks ended on 29 November. Michael Hill's shares rose by 7.94% to $0.68 on 10 December.
On 11 December, by the end of the trading session, Michael Hill shares were at NZ$0.65, up by 3.17% from its previous close.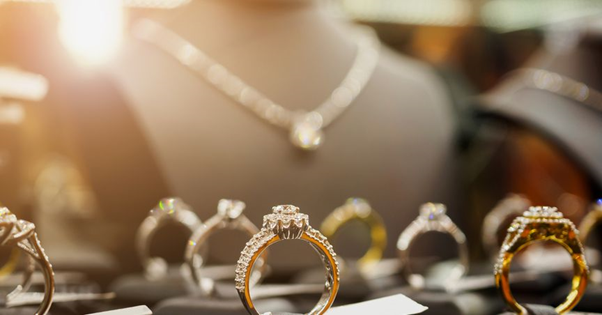 Source: Shutterstock
Michael Hill International, headquartered in Brisbane (Australia), was founded by Sir Michael Hill in 1979 and has 289 stores globally across Australia, New Zealand, and Canada. It sells jewellery and provides related services.
MHJ's performance in FY20 and response to COVID-19
The financial results of Michael Hill have been severely affected by the pandemic. As pandemic progressed, the Group closed its stores across all markets for between 5 to 13 weeks as selling jewellery is an informal close-quarter process, to keep its people and customers safe.
Michael Hill posted an estimated revenue loss of at least $80 million in Q4 of FY20.
However, the Company responded to the pandemic decisively and quickly by fast-tracking a range of digitally focussed ideas like virtual selling, remote working and responding to altering needs of consumers.
The Company generated successive quarters of revenue growth in all markets following the strong sales momentum achieved during FY19.
MHJ ended the first half of FY20 with a positive 6.3% comparative sales. As the Company approached the second half, the business began to see the advantages of its balanced "rhythm of the business" method combined with its strategies gaining momentum.
Positive trends building up for FY21
Michael Hill delivered a robust same-store sales growth in all segments and increased margin as well as gross profits for Q1 of FY21, posting strong beginning to FY21. Online sales rose by 129% in Q1 of FY21 against the same quarter in FY20, with digital initiatives delivering increased sales and margin across all the markets.
The Company persisted in delivering growth in both same store sales and gross margin for October/November despite COVID-19 challenges.
On 10 December, Michael Hill posted an interim trading update for 22 weeks ended 29 November 2020, building on strong sales and margin performance in Q1 of FY21.
Here are some of the highlights of the Company's performance for 22 weeks ended on 29 November 2020.
Same store sales grew by 7.9% against last year for the 22 weeks and were up by 8.5% for the October/November period.
Margin growth was about 200 bps for the period against 2019, reinforcement an increase in gross profit.
All markets attained a substantial boost in sales, resulting in online sales rising by 110% for the 22 weeks period on pcp.
Daniel Bracken, CEO of Michael Hill International Limited, stated that the Company had posted strong results in October and November across all platforms and divisions. The Company intends to continue its development from Q1 to months ahead.
He stressed that the Company continues to work on expenses and improve its cash and balance sheet, despite being in such a challenging situation. He added that 2 weeks of trading till Christmas is critical for the business and is keeping a watch on growing COVID-19 restrictions in Canada.
Outlook
There are still concerns about more cases of COVID-19, lower in-store foot traffic, and their possible effects on first-half earnings.
In compliance with local provincial obligations, 14 Canadian stores are temporarily closed and could stay closed by December due to COVID-19 lockdowns. The Company would continue to track the possible impact on Canada's trading conditions.
The Group has projected to produce an EBIT result for H1 of FY21, that would be significantly higher than the result in the H1 of FY20 of $31.6 million, despite temporary shop closures and continued foot traffic effects on major Christmas sale season.
(NOTE: Currency is reported in NZ Dollar unless stated otherwise)