Summary

Pick through these penny stock announcements
Do they have the potential to be fruitful investments?
Have a look at the market performance of these stocks
The 2021 Budget for New Zealand shall be made public on 20 May. The Budget announcement will bring with it several reactions and movements with regard to stocks. Whether the Budget will enthuse the investors or not, only time will tell? However, let's have. a look at these penny stocks that could be considered for potential investments before the Budget is revealed.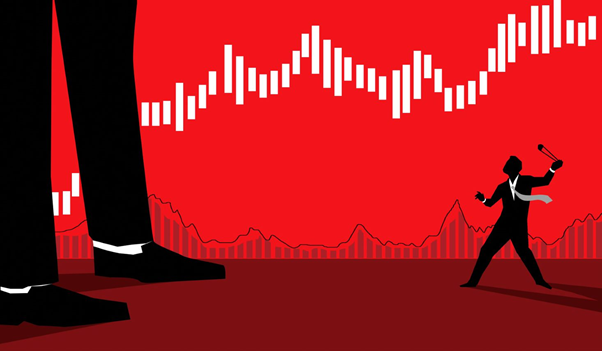 Image Source: Copyright © 2021 Kalkine Media
ArborGen holdings(NZX:ARB)
Dealing in the business of genetics related to forestry, it has operations in different parts of the world. An uplift in the previously declared earnings guidance was recently announced by the company. It now expects an EBITDA in the range US$11-11.5M. This is an optimistic view of the improved business in the past months.
On May 18, ArborGen Holdings traded at NZ$0.179, down by 0.56%, at the time of writing.
Cavalier corporation (NZX:CAV)
This Company primarily deals in carpeting and flooring solutions. It has announced that Paul Alston, its CEO, is stepping down from the post after working with the Company since 2015. He was thanked for his services and wished the best for the future by George Adams, the chairperson.
On May 18, Cavalier Corporation traded flat at NZ$0.430 at the time of writing.
Also read: Would These 6 Stocks Shine Or Fade On NZX Today? CAV, EVO, TRU, MWE, PX1, CBD
Also read: 5 Interesting NZX Penny Stocks From Healthcare Space Worth Exploring- TRU, RUA, CBD, BLT, And PHL
Also read: How Crucial Is NZ Finance Sector's Role In Climate Change? A Look At 5 Related Stocks
Also read: Market Highlights: 5 Interesting NZX Stocks To Watch Out For
Cannasouth Limited (NZX:CBD)
This company deals in products made from Cannabis. It has recently announced that the registration of three of its products, which have been acquired through import by the Medical Cannabis Industry, are facing delay. Mark Lucas, the CEO, is of the view that this technical exercise is witnessing some challenges and hence the delay lately.
On May 18, Cannasouth Limited traded at NZ$0.385, down by 1.28%, at the time of writing.
General Capital Limited (NZX:GEN)
This is a finance-based organisation with functions with its two subsidiaries. It has lately announced that one of its subsidiaries, General Finance Limited, had released its yearly results. The capital ratio was 16.34%, while the cash and equivalents was registered at 7248075.
On May 18, General Capital Limited traded at NZ$0.058, up by 1.69%, at the time of writing.
IKEGPS Group Limited (NZX:IKE)
As the name suggests this Company deals in intelligent GPS device services. It has announced recently that its contract with the renowned Fortune 100 US electricity-based Company was being extended. This shall be done in order to increase as well as assess its infrastructure for the distribution of power.
On May 18, IKEGPS traded flat at NZ$0.970 at the time of writing.
MHM automation Limited (NZX:MHM)
This company constructs as well as supplies logistics and global food processing. It has been announced by the company in its interim report that the operating revenue of the Company was NZ$24.7M and EBITDA was NZ$1.46M. The NPAT was NZ$372K.
On May 18, MHM Automation Limited traded at NZ$0.620, up by 1.67% at the time of writing.