Summary

Penny stocks, often termed as micro caps and nano caps, tend to attract investors because of a low entry barrier.
However, investment in these stocks is risky because of their speculative nature, limited information, and a lack of minimum listing standards.
Nonetheless, savvy investors tend to understand the essence of investing in these stocks and reap benefits.
The NZX is home to some of the most lucrative and dynamic penny stocks.
It is often said that investing in penny stocks is risky, but sometimes, great risks are associated with great rewards. In recent years, penny stocks have gained tremendous popularity and are alluring not only small-time investors and traders but also the seasoned investors who have mastered the art of reaping benefits from the otherwise volatile penny stocks.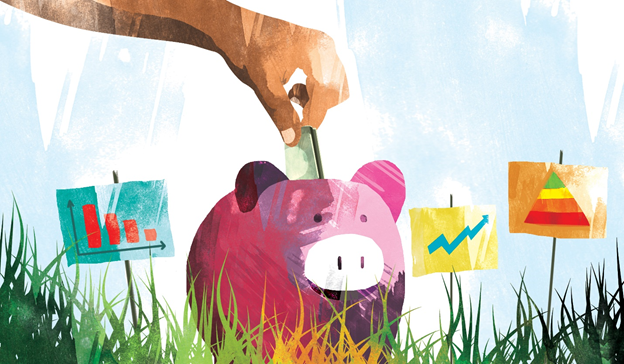 Source: Copyright © 2021 Kalkine Media
Penny stocks: good things come in small packages
Before analysing the nitty-gritty of penny stocks, let us first understand what these penny stocks are? As the name suggests, these penny stocks, also known as microcaps and nano-cap stocks, trade at less than a $. They have low market capitalisation and are mostly illiquid. Hence, they are more prone to volatility as compared to other securities. Because of this very reason, investing in these stocks is a speculative investment.
Read: What is a Penny stock? Can it prove to be a good bet for investors?
Are penny stocks associated with high risks?
There are numerous risks associated with trading in penny stocks. Some of them are discussed below:
High-risk speculation: Some investors may think that penny stocks, though not worth much currently, might offer high returns and worth a lot in the future, thereby resulting in unnecessary speculation.
Risk of low liquidity: Since penny stocks are low priced, it can sometimes become challenging for their investors to find the right buyer of their stocks when they wish to liquidate, thus resulting in poor liquidity.
Highly volatile: Many times, penny stocks experience extreme share price ups and downs in a short span of time, the key reason being their low liquidity.
No minimum listing standards: Companies listed on stock exchanges are mandated to follow listing standards and are required to have a minimum amount of assets and shareholders. However, often penny stock companies do not list their shares on exchanges; hence, they are not subject to the basic listing standards. This is the implicit risk associated with investing in penny stocks. It must be known that minimum listing standards provide a safety cushion to investors.
Limited information: Generally, penny stocks are small companies, which makes it difficult for buyers to track down its historical information and financial soundness, thus rendering these stocks a risky buy.
More prone to scams: Because of their speculative and illiquid nature, penny stocks are an easy target for fraudsters, who often manipulate or 'pump up' the price of the penny stocks, resulting in huge losses for the potential buyers.
Why should one invest in penny stocks?
Considered as a hit-or-miss investment, analysts recommend including penny stocks in one's portfolio because of a variety of reasons. Few of them are discussed below:
Winners of tomorrow: There are many growing and profitable companies which are trading as penny stocks. With a sound financial position, these companies, in due course of time, tend to take over the market and yield benefits for their investors and traders.
Boon for small investors: These stocks, being low priced and inexpensive, attract small traders and investors who otherwise are not able to buy high-priced shares of big companies.
Growth opportunity: Sometimes, newly listed micro caps present huge growth opportunities and reward their investors with attractive returns.
A thrilling pursuit: Often, investors with risk appetite find investing in penny stocks thrilling, as big risks are often associated with big gains.
Multibaggers: These penny stocks often present the opportunity to transform themselves into multibaggers, yielding multiples of the invested amount and sometimes surpass the blue-chip stocks.
Can penny stocks help one become rich?
Penny stocks, one of the riskiest securities of the share market, are increasingly getting admiration from investors because of the low entry barrier and its inherent ability to become multibaggers. Intelligent investors tend to explore this junkyard for raw gems and make the most of their investments by investing in these lucrative nano caps and reap profits.
Source: Copyright © 2021 Kalkine Media
A look into NZ penny stocks
Despite being low priced, most of the NZ penny stocks are listed on the exchange, which provides credibility and helps to attract investors. Oliver Mander, who heads New Zealand Shareholders Association (NZAS), opines effective governance is the key to these dreadful penny stocks, which though, small, and risky, often have the potential to offer high returns.
Must Read: Why investors are hooked on NZX penny stocks amid unpredictable market conditions
Here's a few interesting NZ penny stocks which might help in the investing journey of investors.
Sky Network Television Limited (NZX:SKT)
Sky Network Television Limited is NZ's leading broadcasting company. With 70+ satellite channels, the Company boasts more than 990,000 customers. In its latest update, SKT has confirmed its long-term partnerships with NRL and New Zealand Rugby League (NZRL) till 2027.
By the end of the trading session, on 23 June, Sky Network Television climbed by 1.79% at NZ$0.171.
Interesting Read: Why Are 5 NZX Stocks Gaining Trading Volume?
Savor Limited (NZX:SVR)
Savor Limited is one of the largest hospitality companies in New Zealand, with numerous renowned venues across Auckland. In its FY21 results, the Company posted a group revenue of NZ$16 million even under the tough times of the coronavirus pandemic. It successfully settled the acquisition of 3 Hipgroup venues in April 2021 and boasts a solid cash position of NZ$7 million towards the end of the fiscal year.
By the end of the trading session, on 23 June, Savor dropped 0.51% at NZ$0.196.
Must Read: Why the 6 Hot NZX Penny Stocks are in Green
Good Spirits Hospitality Limited (NZX:GSH)
Another company from the hospitality space is Good Spirits Hospitality Limited. From a humble beginning, GSH's network has grown to 9 establishments across the country as the company is focused on accretive acquisition and growth strategy for the future.
By the end of the trading session, on 23 June, shares of Good Spirits Hospitality rose by 1.33% at NZ$0.076.
Don't Miss: Which 6 NZX stocks made the biggest moves in the market?