The most traded stocks are the stocks that trade the highest volume of shares over a given period. High trading volume indicates increased trade, and increased trade indicates increased market liquidity.
The most actively traded securities are usually the most popular stocks of the day, week, month, or year. When major competitors enter the industry, certain amounts are often the result of a large amount of orders being filled at specific price ranges.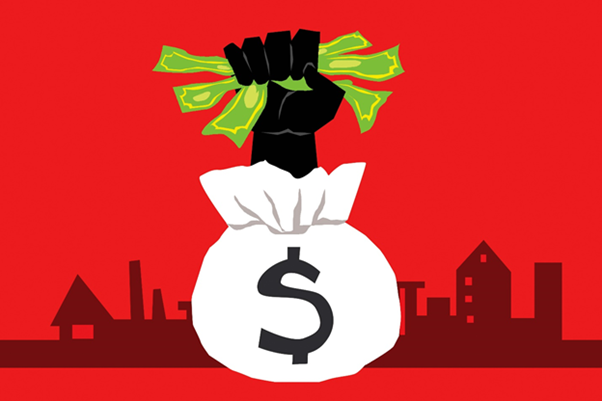 Image Source: Copyright © 2021 Kalkine Media Pty Ltd
Let's have a quick look at the 7 most traded stocks on the NZX.
Sky Network Television Limited (NZX:SKT, ASX:SKT)
Sky network was the most traded stock of the day. The volume of the trade was at a high of 7,611,270. The stock price of SKT was down by 2.3% to $0.17 on 30 April.
Sky announced major leadership changes, where Sophie Moloney, Chief Executive of SKY, made alterations in its leadership strategy, which included a smaller Executive and a flatter structure.
Kathmandu Holdings Limited (NZX:KMD)
Kathmandu Holdings was also the second-most traded stock of the day. The volumes traded were up at 4,117,623, while the stock price was up 1.4% to $1.45 on 30 April.
GOOD READ: How Has the Retail Trend Shifted Over The Course of the year?
Despite being affected by COVID-19, KMD's sales rose 12.9% to $410.7 million in H1 FY21 with Rip Curl achieving strong sales and profits. An interim dividend of 2cps is due to be paid on 4 June 2021.
Meridian Energy Limited (NZX: MEL)
Meridian reflected one of the highest trading volumes at 2,895,863. The stock price was down by 1.48% to $5.33 on 30 April. Recently, a deal was agreed on electricity swap between Meridian and New Zealand's Aluminium Smelter (NZAS).
ALSO READ: 4 NZX-Listed Growth Stocks To Watch Out For in May
Meridian has agreed to compensate NZAS (the largest electricity user in NZ) if it voluntarily lowers its consumption by up to 30.5MWh per hour from 28 April to 31 May.
New Talisman Gold Mines Limited (NZX:NTL)
New Talisman Gold reported a total volume of 2,797,567 shares. The stock was trading flat at $0.004 on 30 April.
In the quarter ended 31 March 2021, New Talisman Gold was focused on finalising due diligence on the Broken Hills and Vanuatu acquisitions, and finding an economically feasible processing path. The actual development spending for the quarter was $117,354 compared to a budget of $203,000.
Spark New Zealand Limited (NZX:SPK, ASX:SPK)
Spark New Zealand reported a total volume of 2,655,068 shares. The stock was trading down 0.34% to $4.4 on 30 April.
This month, NZ telco's subsidiary Spark Finance announced that it had stretched the term of its NZ$200-million committed standby revolving credit facility by 1 year, due to mature on 30 April 2024. Spark Finance does the borrowing activities for the Spark Group.
ALSO READ: How Are These 5 NZX Stocks Performing Today- BLT, SVR, ENS, TRU, GEO
Contact Energy Limited (NZX:CEN, ASX:CEN)
Contact Energy traded good volumes at 2,621,450 shares. The stock was trading down 0.79% to $7.54 on 30 April.
This month, Contact posted its March 2021 operational report. In March 2021, it sold a total of 277 GWh of retail electricity and coal (March 2020: 310 GWh). During the time, the Group provided 676 GWh of electricity, up from 672 GWh in March 2020.
Mercury NZ Limited (NZX:MCY, ASX:MCY)
Mercury NZ Limited also traded good volumes at 2,179,451 shares. The stock ended the day's trade at $6.94 on 30 April, up 2.81% from the previous close.
GOOD READ: 4 NZX utilities stocks that are the talk of the town
Mercury provided a quarterly update for Q3 FY21. Mercury's hydro generation rose by 71GWh to 910GWh in Q3 FY21 compared to pcp, despite Waikato catchment inflows being 168GWh below average.
MCY's sale portfolio leaned towards commercial and industrial segments during the quarter.
(NOTE: Currency is reported in NZ Dollar unless stated otherwise)