Summary

Growth stocks are of companies that grow their earnings faster than others.
Investors expect high returns from growth stocks.
Growth stocks don't give dividends.
Growth stocks, as the name implies, are of those companies that grow their earnings and sales at a faster pace than their peers. The stocks may be high priced in the long term if they continue to grow their valuations work out to be cheaper. These companies don't pay dividends. Since investors pay a high price for a growth stock, they expect high returns also.
How to differentiate a growth stock?
Growth companies can be identified through their unique product lines, high growth plans, etc. These companies constantly improve on their technologies and remain ahead of their peers as far as innovation is concerned. Growth stocks can be from small caps, medium caps and even large caps. They are traded on any exchange, but very often they are listed on very innovative exchanges like NASDAQ.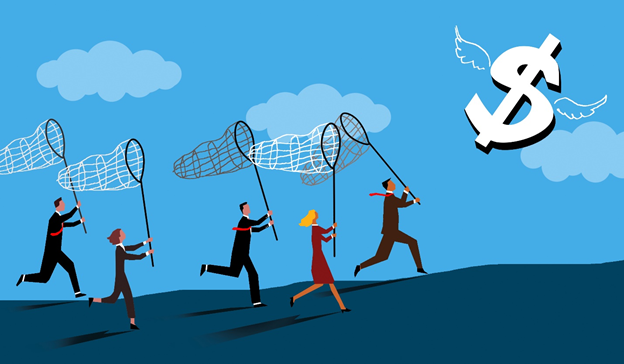 Image Source: Copyright © 2021 Kalkine Media Pty Ltd
Growth versus value stocks
Value stocks differ from Growth stocks. Growth stocks can deliver strong growth due to capital gains for an investor. This can make the stock appear overvalued due to its price-to-earnings ratios.
Value stocks are mostly underrated. They are dividend payers, liked by investors who rely on dividends for their income. Usually, they trade at a low-price-to-earnings ratio.
Investors have a choice to go for growth stocks or value stocks but prudent investors like to keep both growth and value stocks in their basket.
In New Zealand, there are several growing companies, but not all are listed on the NZX. Let's have a look at some companies that are listed on the NZX.
Spark New Zealand Limited (NZX:SPK, ASX:SPK)
SPK is a large telecom company with good growth prospects. It is involved in the 5G roll-out plan in New Zealand. It is also innovating with new telecommunications technologies and involved in new programmes in NZ. In FY20, it performed well despite the COVID-19 disruptions clocking a 3.9% growth in its mobile data revenue.
.Also Read: 2degrees ropes in Ericsson to build its 5G network in New Zealand
Also Read: Samsung Collaborates With Spark New Zealand To Roll Out 5G In Christchurch
EBOS is the largest wholesale distributor, and retailer of pharma and healthcare products. It is in two segments—healthcare and animal care, and in both the segments has reported strong growth. It is spread across New Zealand and Australia and is expected to grow its animal care business a great deal.
It continued to grow despite the COVID-19 pandemic and given the position and scale of the company, it is expected to grow even more in the medium to short term.
Read Also: Would these NZX50 listed Healthcare stocks -RYM, FPH, EBO Keep On Truckin' in 2021?
AFT Pharmaceuticals Limited (NZX:AFT)
AFT is innovating with its pharmaceuticals and expanding into other geographies. It has entered into several markets with its new products. Recently, it tied up with a US-based company to sell its new product IV-fluid. Its other product that is very innovative and in high demand is Crytawash — it has several upgraded features and was a much sought-after product.
Also Read: What's Moving AIR, AFT, SUM, RAD Stocks on The NZX Today?
Freightways Limited (NZX:FRE)
FRE is also one of the high growth companies of NZ. It is likely to deliver better results once the economy opens up. Recently, it made several hirings that will impact its future growth.
Read Also: Freightways (NZX:FRE) fared well in Q1 FY2021; Stock up by 4%
Blis Technologies Limited (NZX:BLT)
BLT is a company in small-cap space but its products reflect growth prospects. BLT is continuously innovating with its products and expanding its markets.
Its products like UltraBLIS which boosts immunity was in great demand globally. In FY20 and FY21, it has continued to build its BLIS® brand. It is growing in several countries, but it has expanded in a big way in China.
Mercury NZ Limited (NZX:MCY)
MCY is NZ's electricity generation and retailing company. This Company is high growth as it is in green energy, which is focus throughout the world. Most of the electricity generation in this company is through renewable sources, including hydro, thermal, and wind, etc. It operates nine hydroelectric generating stations and five geothermal plants in the Taupo area.
Sky Network Television Limited (NZX: SKT ASX:SKT)
SKT is working very hard to expand its market shares. Recent announcements made by the Company reflect that. Recently, it has signed several agreements on a long-term basis for content sharing and platform sharing with big sports channels like ESPN, NBCUniversal and most recently with the NRL and New Zealand Rugby League (NZRL).